|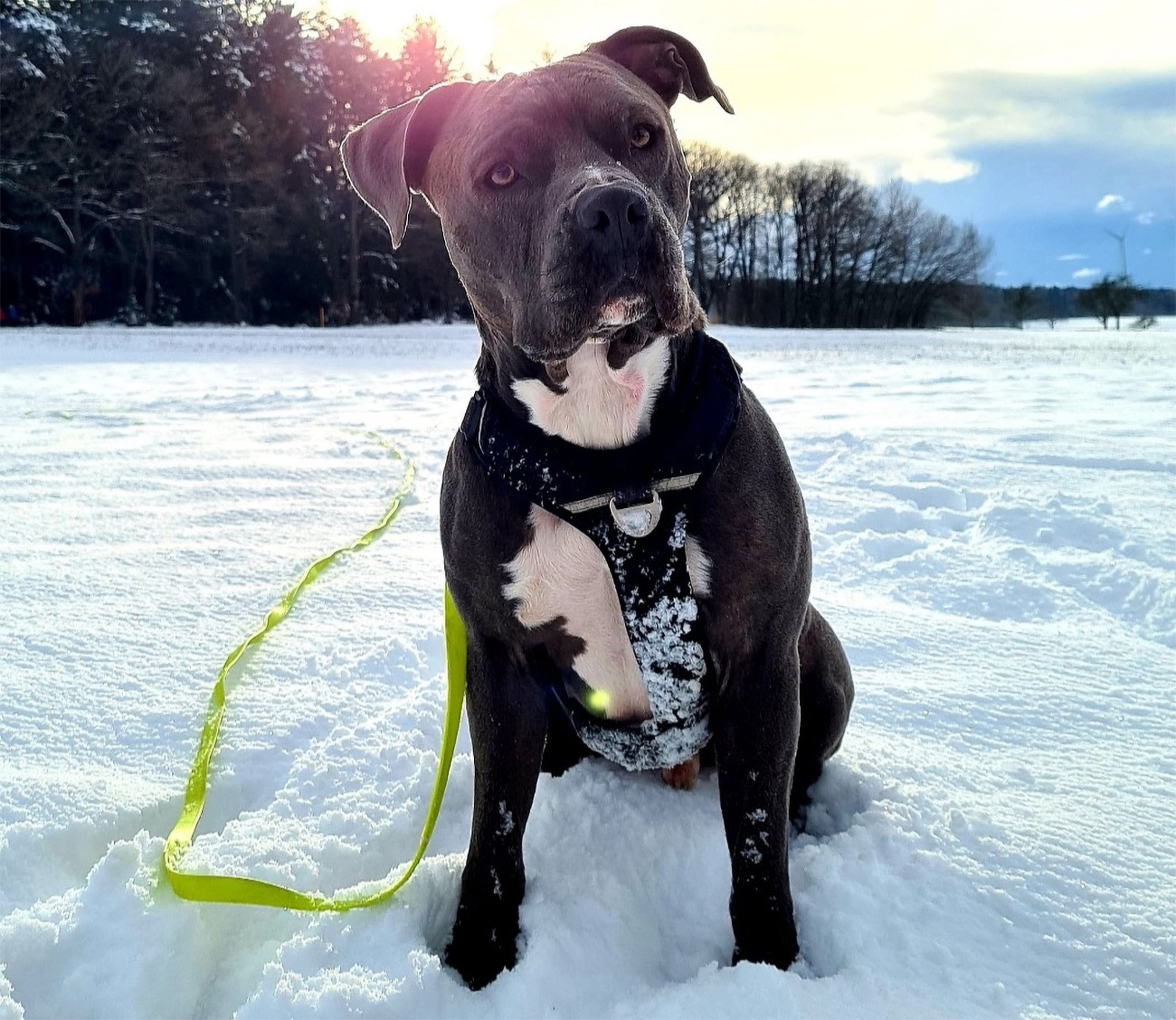 Lisa and dog Rokko
18.10.2021
Diarrhea and scratching, pimples and pustules have been a thing of the past for almost 2 years, thanks to you. Since that time we have been feeding the URFLEISCH duck & sweet potato and are still totally enthusiastic.
We just wanted to say thank you so much!
Best wishes from Amstaff Rokko and Lisa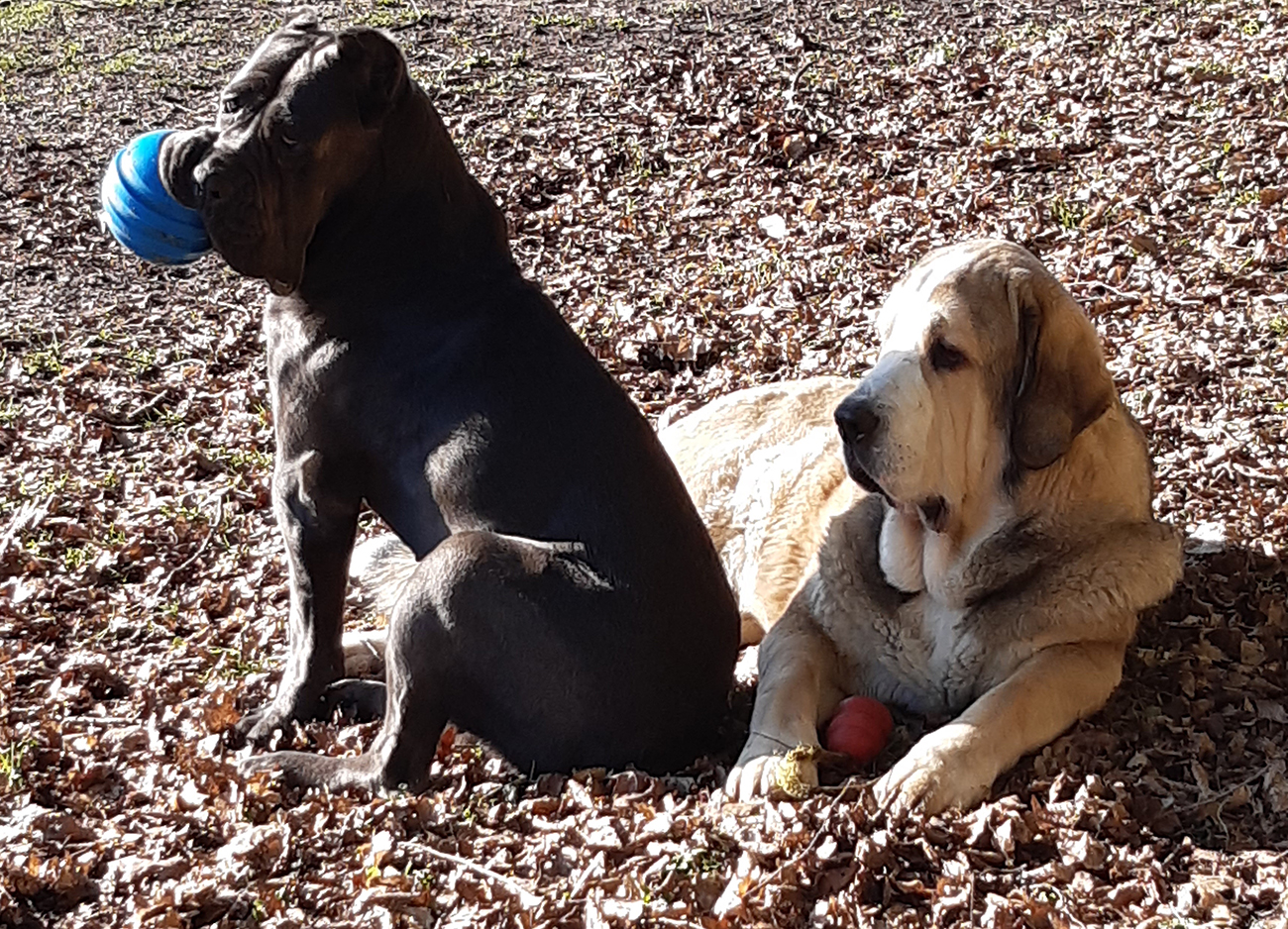 Esthel Fahle with dogs Momo and Gismo
12.10.2021
These are Momo and Gismo, who really like the URFLEISCH!
Esthel Fahle with Momo and Gismo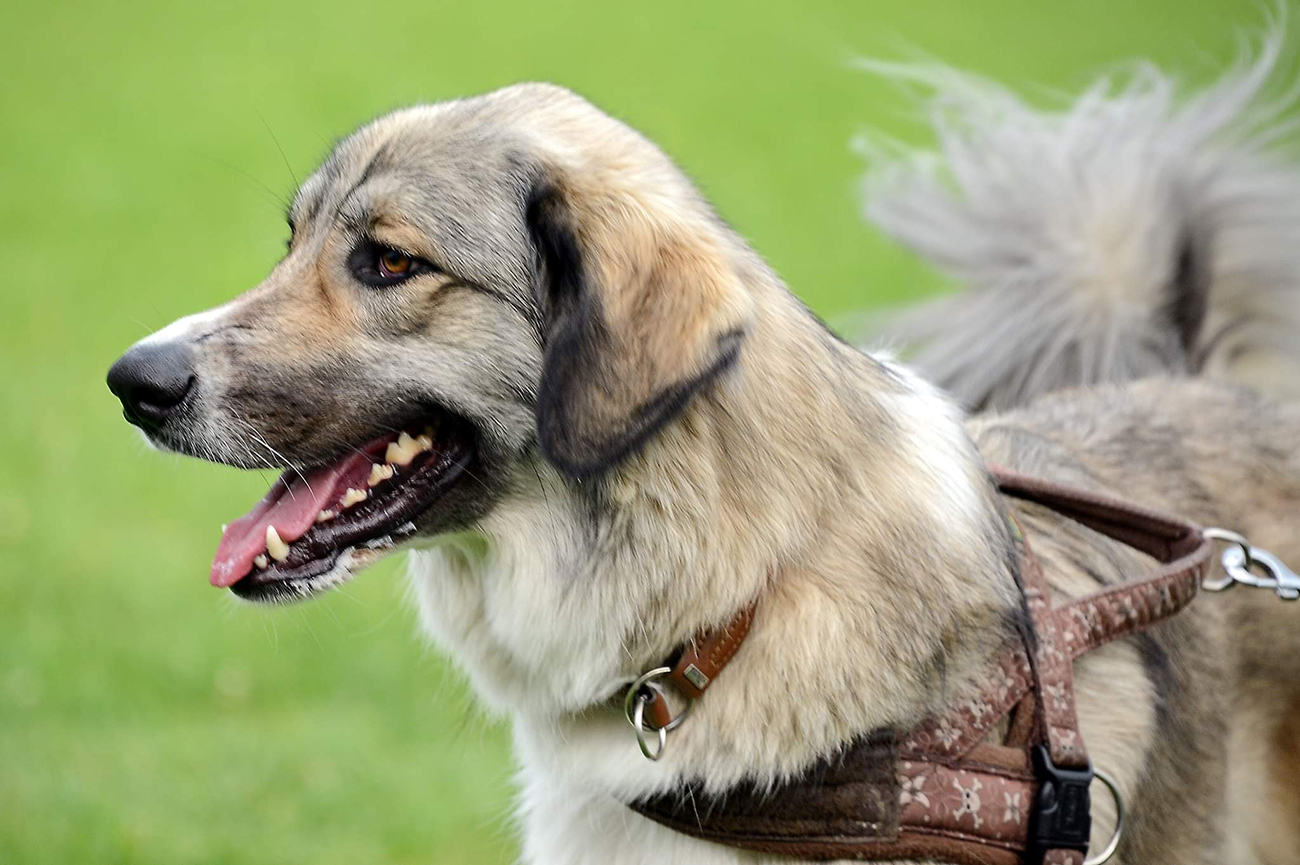 Iris Forster with dog Nemo
07.10.2021
Our dog Nemo, a herder gets the URFLEISCH. He has a coat that is dreamish. Can only recommend it. The telephone support by Dr. Berg Team is sensational.
Iris Forster with Nemo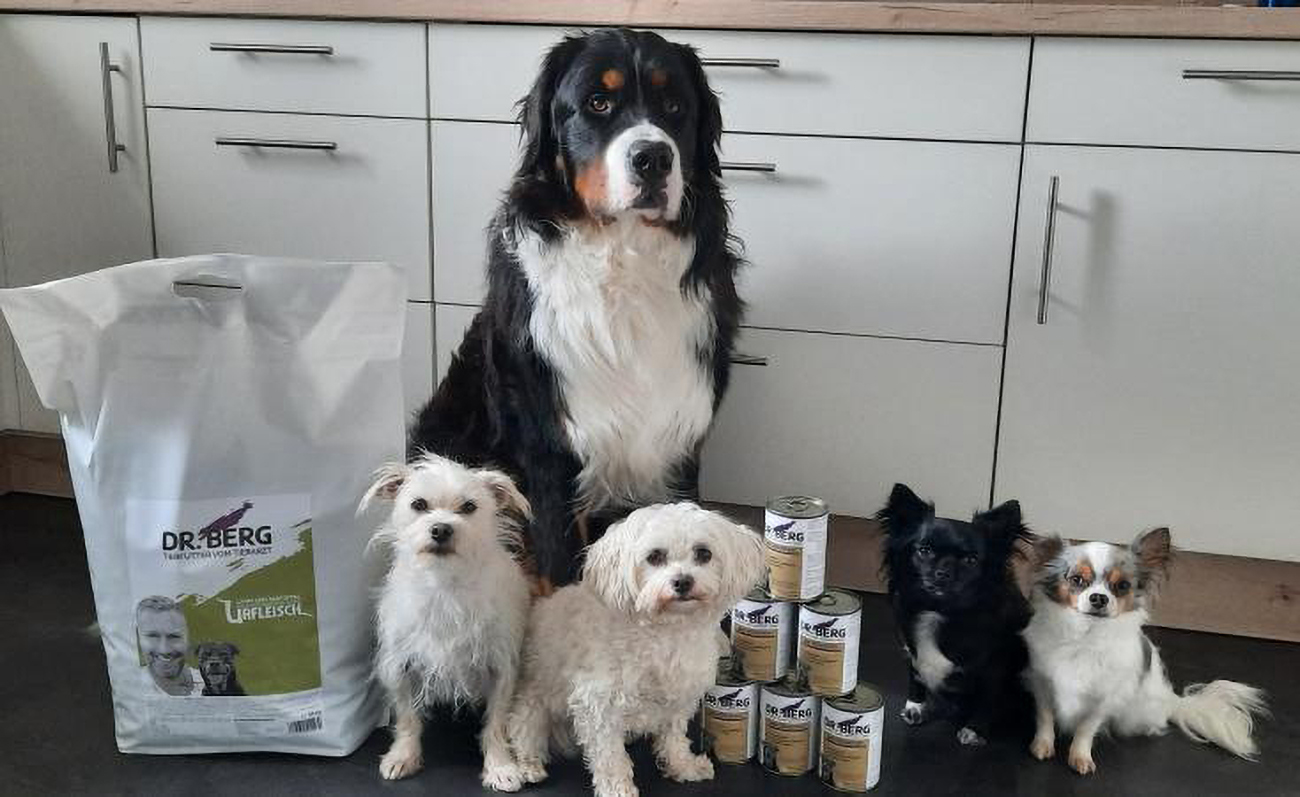 Steffi with Nala, Teddy, Balu, Finni and Amy
06.10.2021
I changed my 5 fur noses 3 weeks ago on to your great Urfleisch food. I received the tip from dear friends. With 14 years of dog keeping, we have tried loads of food . After our friends had raved so much and I also know their dogs, I thought to myself, ok try it. And I have to say it's just top.
There were no problems with the change. No problems, not 1 diarrhea incident. And what surprised me even more, after 1 week you can already see the changes in the coat. My Bernese got soft fur and shines - that's amazing. Keep up the good work!
Greetings Steffi and the Chaos-WG!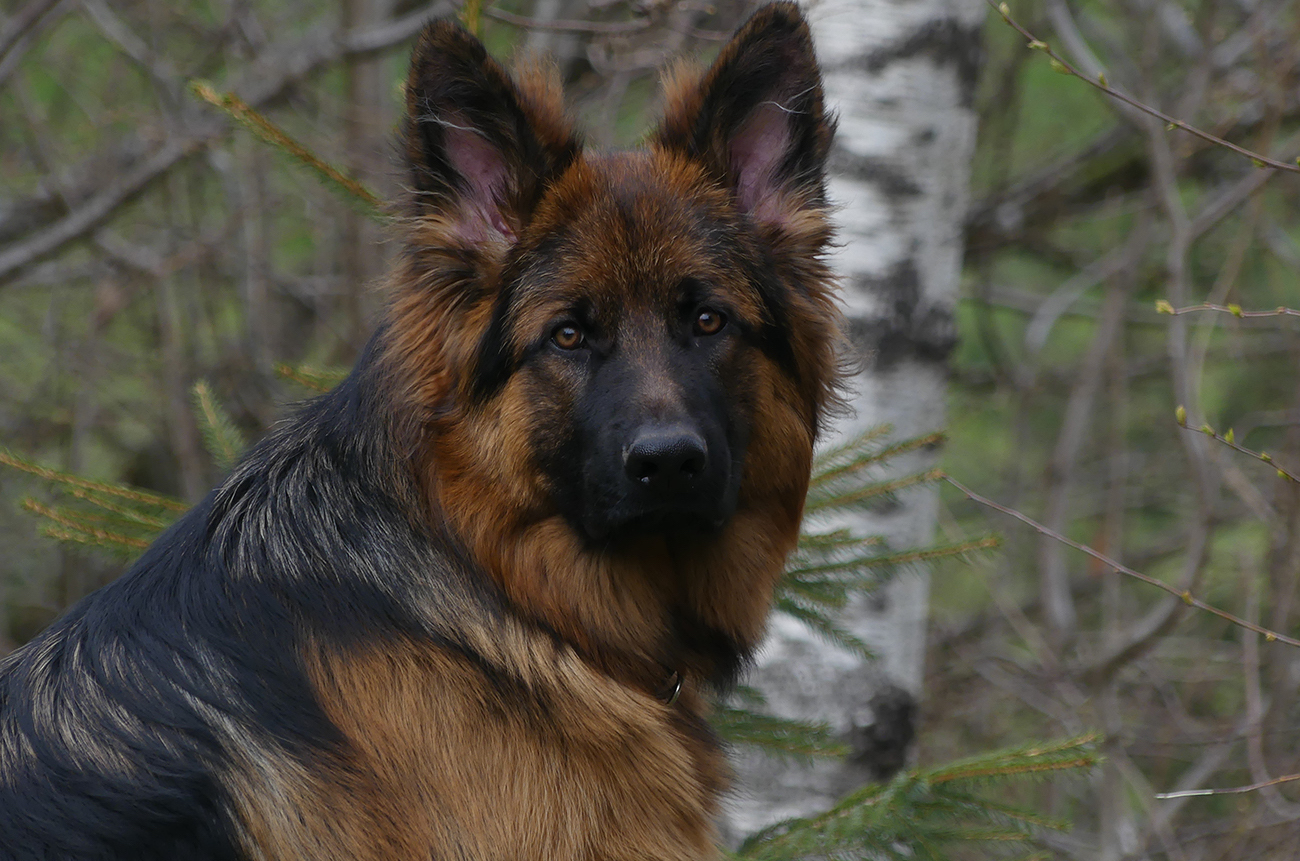 Dog Paule with family
14.07.2021
Hello Dr. Berg team, just wanted to tell you that I am overjoyed to have found the Urfleisch Ente for our German shepherd dog​. Paule is now 11 months old, allergic on almost everything, so the feeding is enormously demanding and he is a very poorly dog. After I cooked the complete food myself strictly after appropriate testing, he had only marginally less itching and repeatedly got diarrhea, I did my research and after a long search found your food. Finally a food with fewer components at without adulterants, which he once again does not tolerate. Paule had palm-sized, almost hair-free spots on both sides of the thorax, which he inflicted on himself due to the intolerable itching and hours of persistent nibbling, red scratched ears, etc. That was unbearable for both him and us.
The Urfleisch duck he has been getting for several months, the itching is much better, although not completely gone, but bearable and the hair has grown again in the meantime. He rarely has diarrhea and if so, then certainly not from food, but from something he found on his walks. So thank you very much for this food, please do not change the recipe, otherwise my dog will have to starve.
Many greetings and stay healthy, Paule with family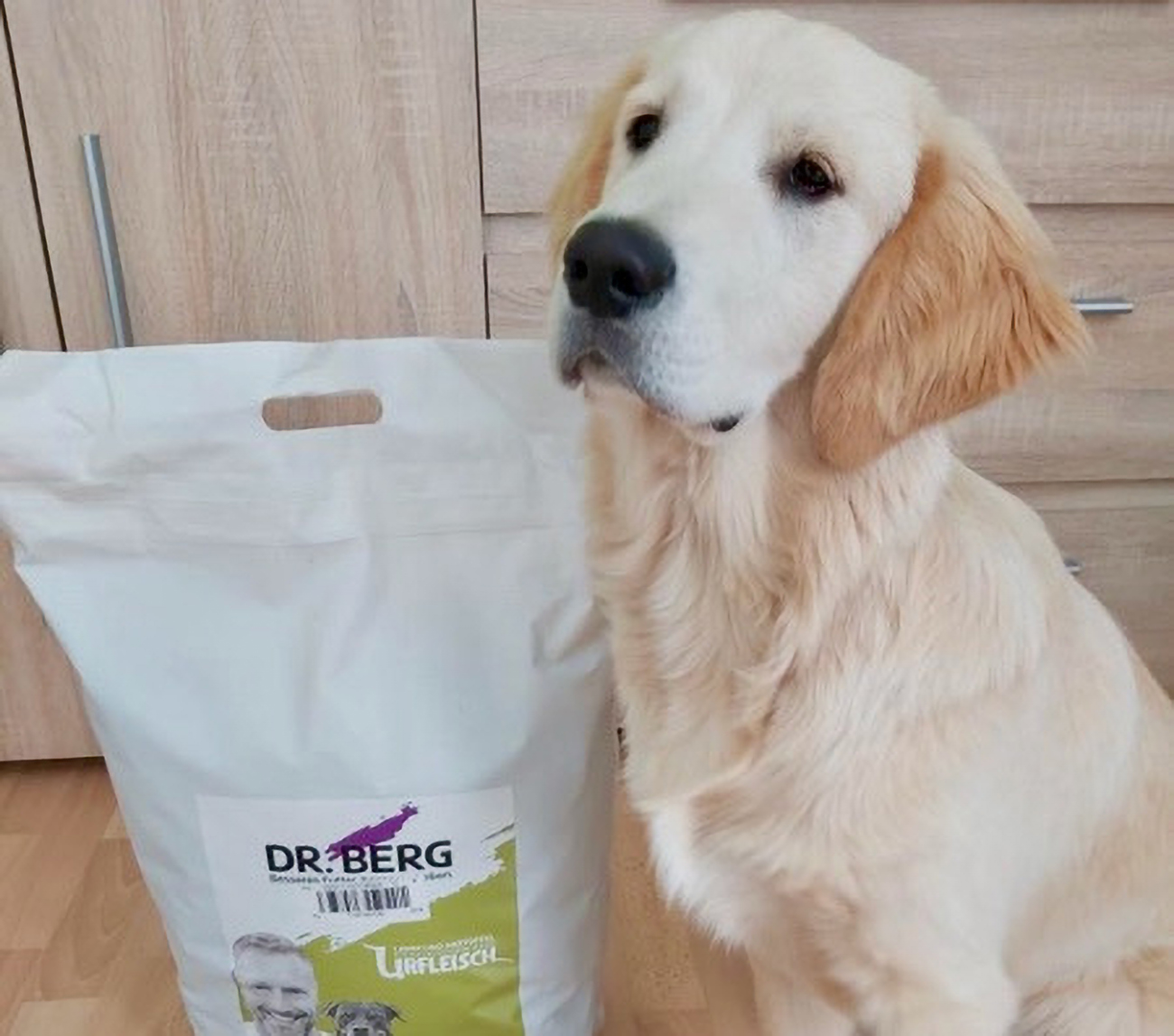 Nadine Speckner with dog Anton
01.06.2021
After trying a small pack, we decided to try your Urfleisch food because Anton tastes great and his problems with scratching have lessened!