|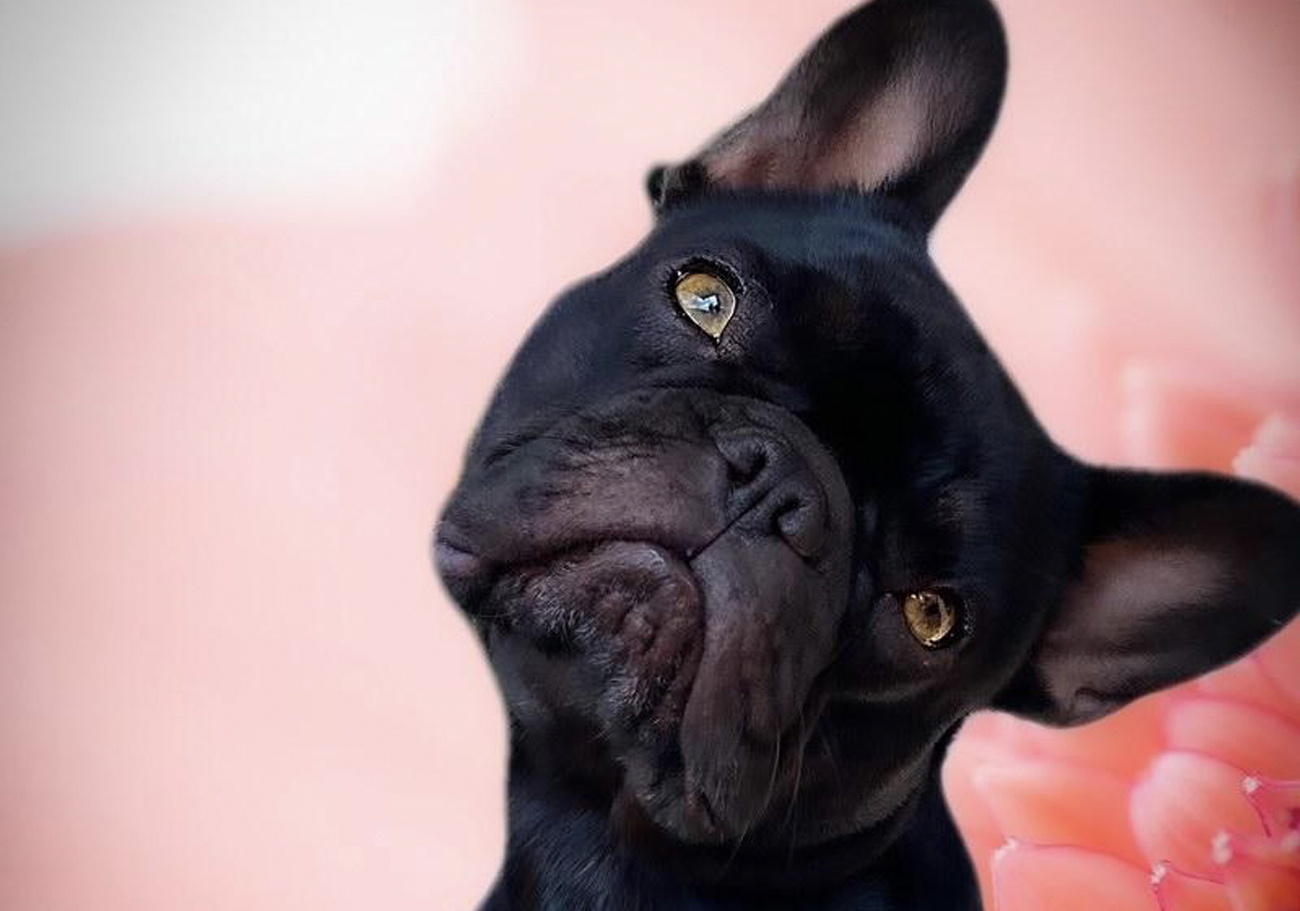 Sarah with dog Zoe
02.05.2022
Hello!
We are so happy to have come across your
pro-RENAL kidney food
. Our Zoe has
only one kidney
and her
values have not been good
, since we switched to your kidney food, her
values have become great
!
Thanks!
Love greetings,
Sarah with Zoe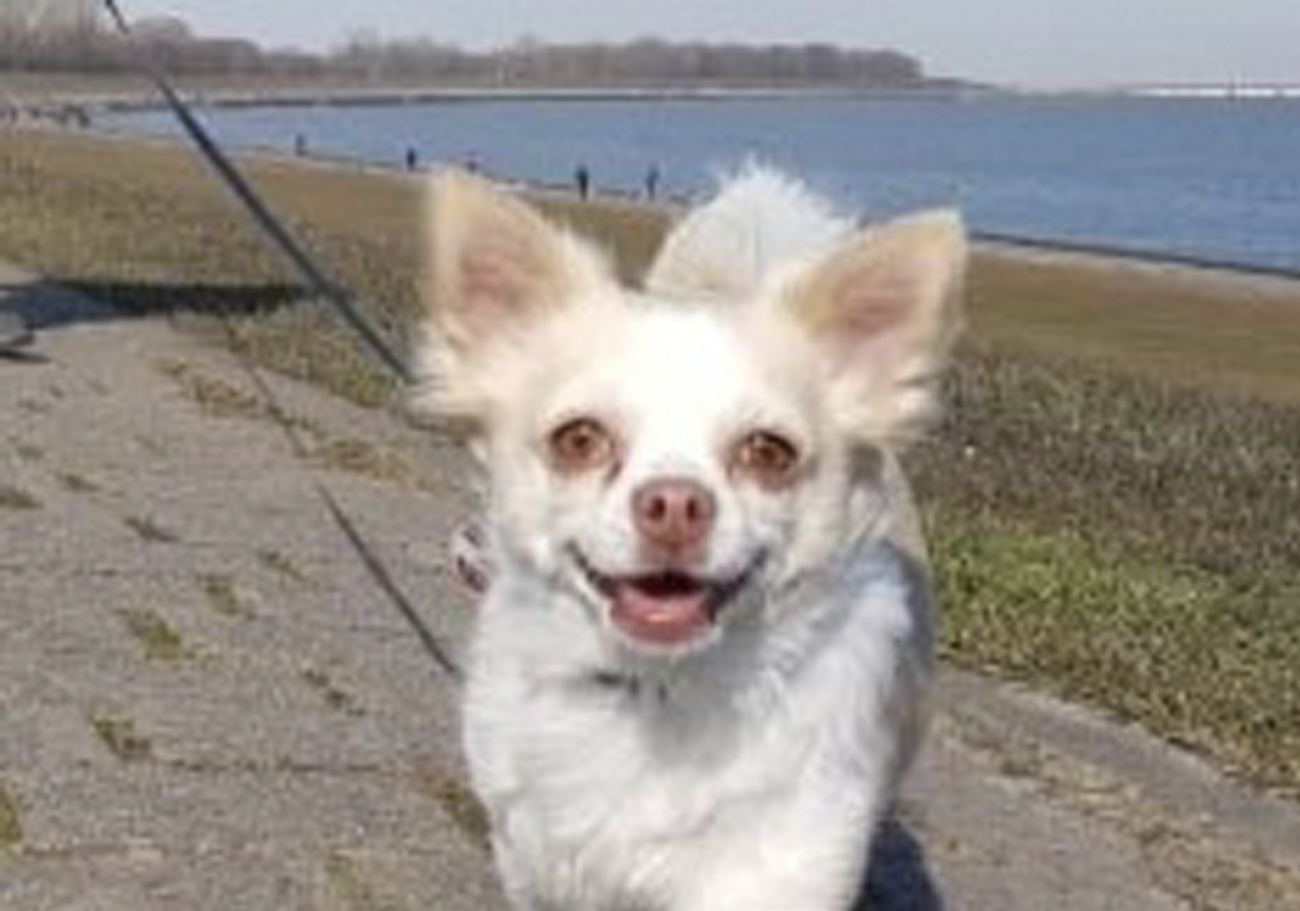 Annika with dog Amelie
27.04.2022
Dear team of Dr. Berg,
I wanted to thank you first and foremost. Your dog food is really great. A friend recommended it to me.
I have a 4 year old Chihuahua Amelie, who suffers from many allergies. I was constantly at the vet, as she always suffered from diarrhea, but still gained more and more weight. Since finding a suitable food, which the dog also likes to eat, was an odyssey.
Then my friend arrived with your food
U
RFLEISCH lamb & potato
, that sounds ideal. Also the
ingredients list
was very small, which I found very pleasant. At the beginning I was skeptical, because the croquettes are quite large and I always tried to find a mini variant to my Chihuahua. As it turned out, this is
not even necessary
. It took about 3 days for her to eat the food on her own.
After a week, her skin became super soft and shiny. Her hair was no longer greasy or she had diarrhea. Her body circumference also decreased. Although she has only lost 200g so far, she generally looks not so swollen. With that in mind, thanks!
Sincerely,
Annika with Amelie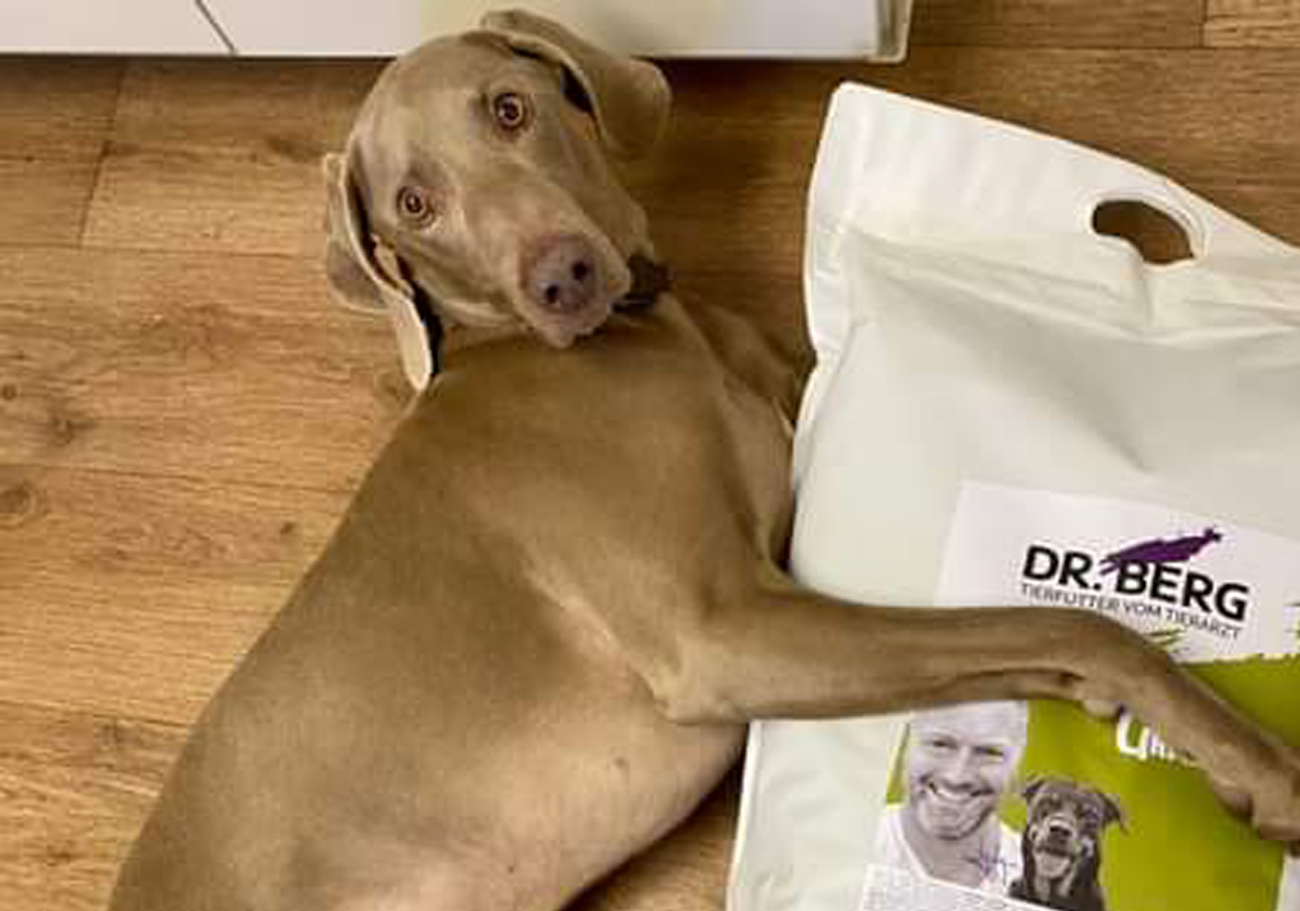 Dog Theo with Jana
23.03.2022
Dear Dr.Berg Team,
I am
Theo
, an 8 year old Weimaraner male and I get your
Urfleisch
now and it tastes
so delicious
!
And by the way, my woes (nightly nausea and vomiting, ear infections) as if conjured away.

I am already looking forward to my next portion and thank you for recommending the food to my mom!
Theo with Jana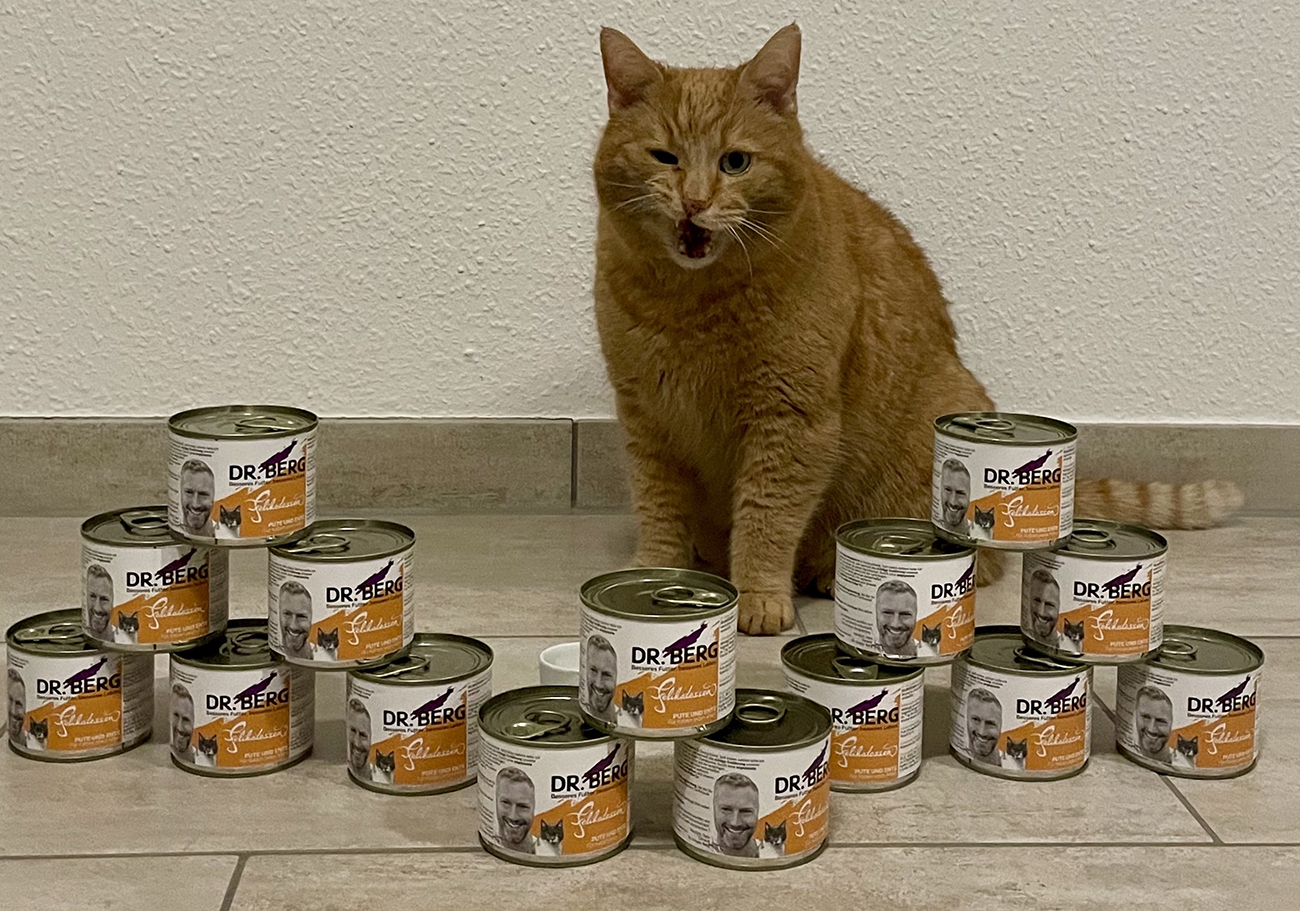 Vanessa with cat Raimund
18.03.2022
When I took Raimund out of the shelter a year ago, he had some struggles with diarrhea. Nothing was known about his past. I tried different feed manufacturers, but nothing really helped.
This is how I started to deal with the cat's diet and luckily came across the
YouTube channel of Dr. Berg Pet Food
. The videos are
very informative and understandable
- thank you very much!
Since Raimund gets
Felikatessen
he has
no more problems with diarrhea
. He is
active
and
his coat has become beautifully soft and shiny
.
I am over satisfied with the advice, you take care of the customer and his problems and get competent answers. This pet food and service are designed for the welfare of the animals and definitely stand for the values that Dr. Berg represents!
Greetings from Vanessa and Raimund from the North Sea coast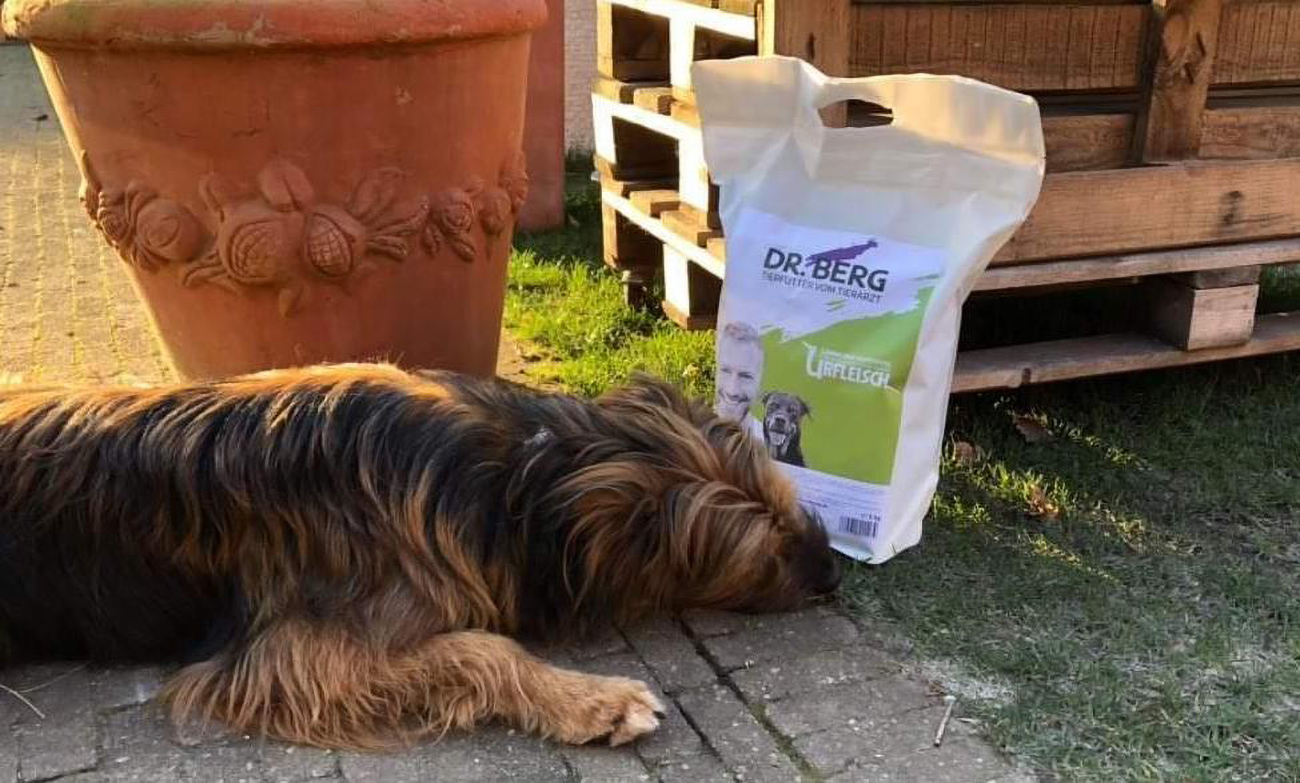 Dog Wilma von Mount Palis
07.03.2022
Liebes Dr Berg Team,
Love greetings from Wilma & family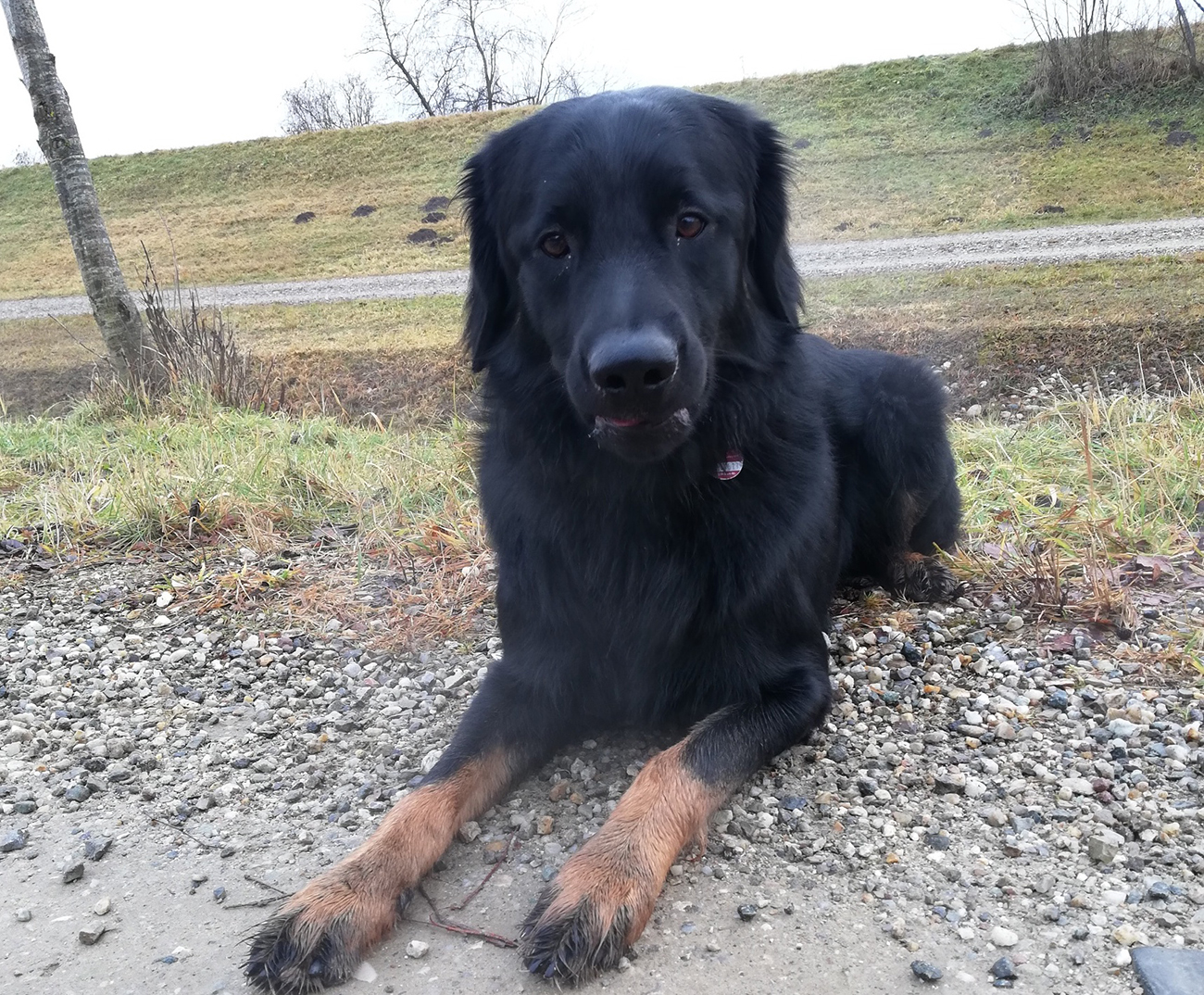 Angelika Kempe with dog Sammy
19.02.2022
Our 1 1/2 year old Hovawart male Sammy devours your food, that's really nice to look at! I'm very excited.
Thanks for that!
Angelika Kempe with Sammy