The most important thing in life is health. That's why we don't make any compromises!
Here you will find the right food for your dogs and cats. And in addition, a feed consultation that really helps you.
Our pets need to eat something. And most likely you don't just want to get them fed up, but feed them so that they stay healthy and if possible live long. But now you hear very different statements about what the right feeding of dogs and cats is. And many of them also contradict each other. You may be wondering, "Which of the many types of food should you choose?"
We offer you a food with clear ingredients in an overview recipe, without frills and advertising trends - developed by veterinarian Dr. Gregor Berg according to the latest scientific criteria and in compliance with highest quality standards. For this purpose, we advise you expertly as veterinarians on feeding your dogs and cats, so that you know which points in pet nutrition are really relevant and which food is ideally suited for your animal.
Buy our food in the online shop here:
SHOP
!
The health of your animals are related to their nutrition. We help you to rate what really matters. Unreflected individual opinions and hollow marketing sayings about dog and cat feeding in circulation, you will easily recognize.
Take a look at our
explainer videos
and
blog posts
:
LINK
!
Dr. Berg Pet Food - For people who don't want to be told nonsense, but just feed their animals properly. People like yours.
Dog
Cat
That's why Dr. Berg
Explainer videos and blog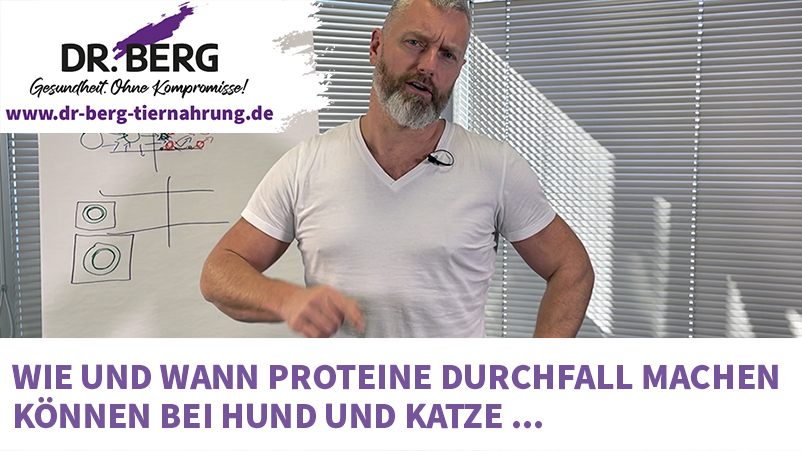 How and when proteins cause diarrhea in dogs and cats...
08.12.2022
Can proteins in food cause diarrhea in dogs and cats?
Yes they can. You can see how this happens and, above all, what you can do about it or how you can prevent it from the outset!
You can find our needs-based pet food for dogs and cats
here
!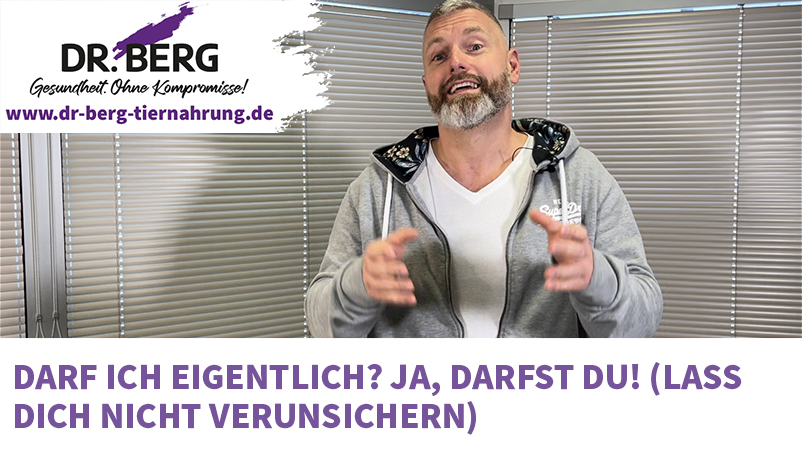 Am I actually allowed to? Yes you are! (Do not let yourself be unsettled)
01.12.2022
In our feed consultations, the questions often start with the following words: "May I actually...". Our answer: Yes, you may!

Yes, when it comes to feeding dogs and cats, there are things that you know are usually better than other things. But you can still decide against it, even if the statistics say otherwise. There is no right or wrong that applies to all animals.

Therefore: So don't be unsettled by people who represent their point of view sharply and even ban ("You can't have your dog or cat...")!
Our satisfied customers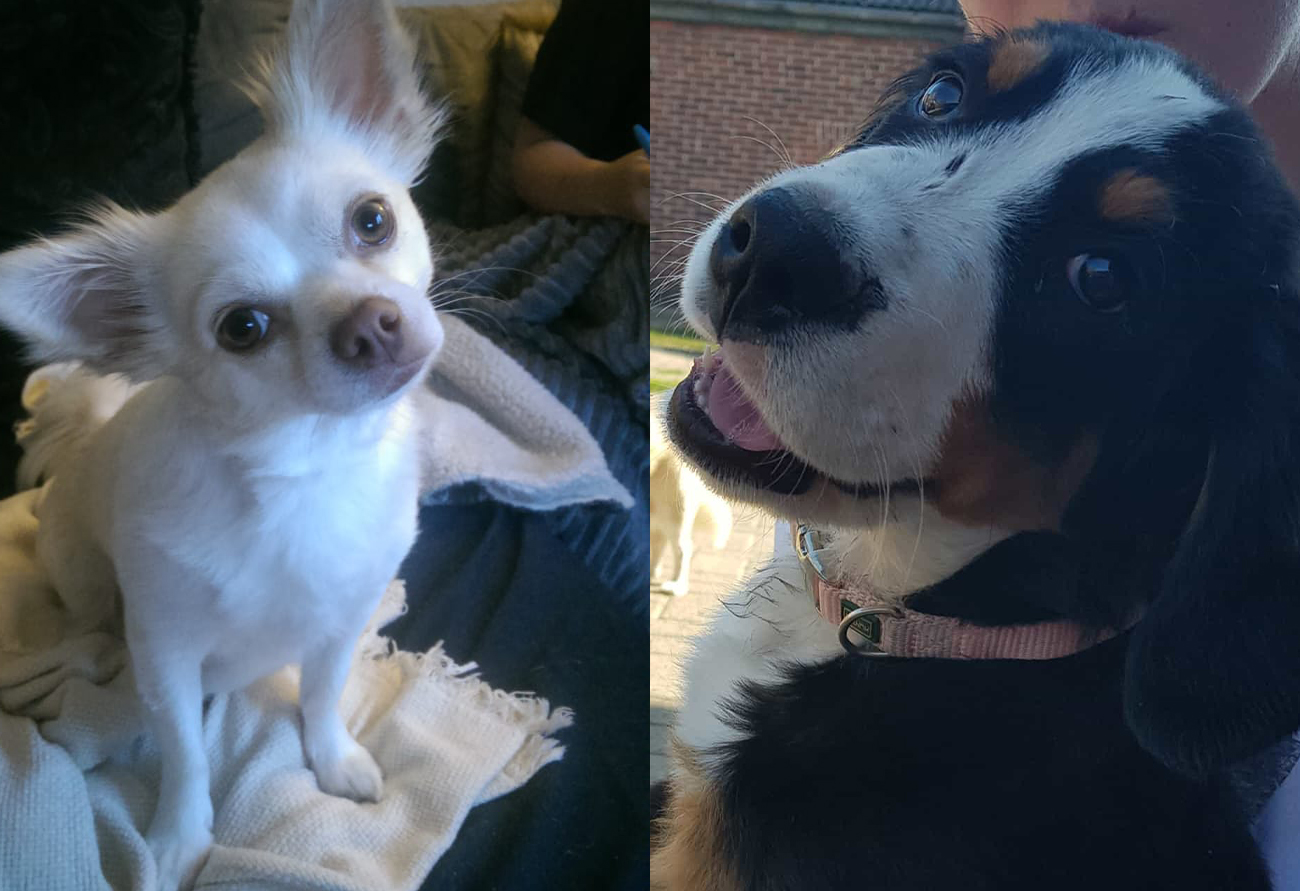 Annika with dogs Amelie and Raya
Dear team of Dr. Berg Pet food,
finally the time has come: Puppy
Raya
has moved in with us. She is
14 weeks old
and a Bernese mountain dog. We are currently swith her to your
URFLEISCH for puppies
. Raya is crazy about the food and even starts to sort out the old food :-).
She now lives with us together with her big sister
Amelie
. I had already written about Amelie. She gets the
URFLEISCH with lamb
from you and still eats it with
great enthusiasm
. (Obviously even more now so that Raya doesn't eat hers.) Her paw problems have gotten much better. Almost no more red to see. The red tears are also slowly getting better. In 2 weeks we are going to the North Sea for a few days. :-)
I'm sure that Raya will also tolerate your dry food well. So far
everything is running without problems
.
On that note I just wanted to
say thank you
again for making such
good dog feed
!
No
more hassle with
diarrhea
. The
fur
of both dogs is
super soft and even shiny
. Without giving her anything extra for it. Whenever Amelie lets strangers touch her, she is always praised for her beautiful fur.
No bad breath
! Her beautiful teeth were praised at her last vet visit.
Never another food!
:-)
Best greetings,
Annika with Amelie and Raya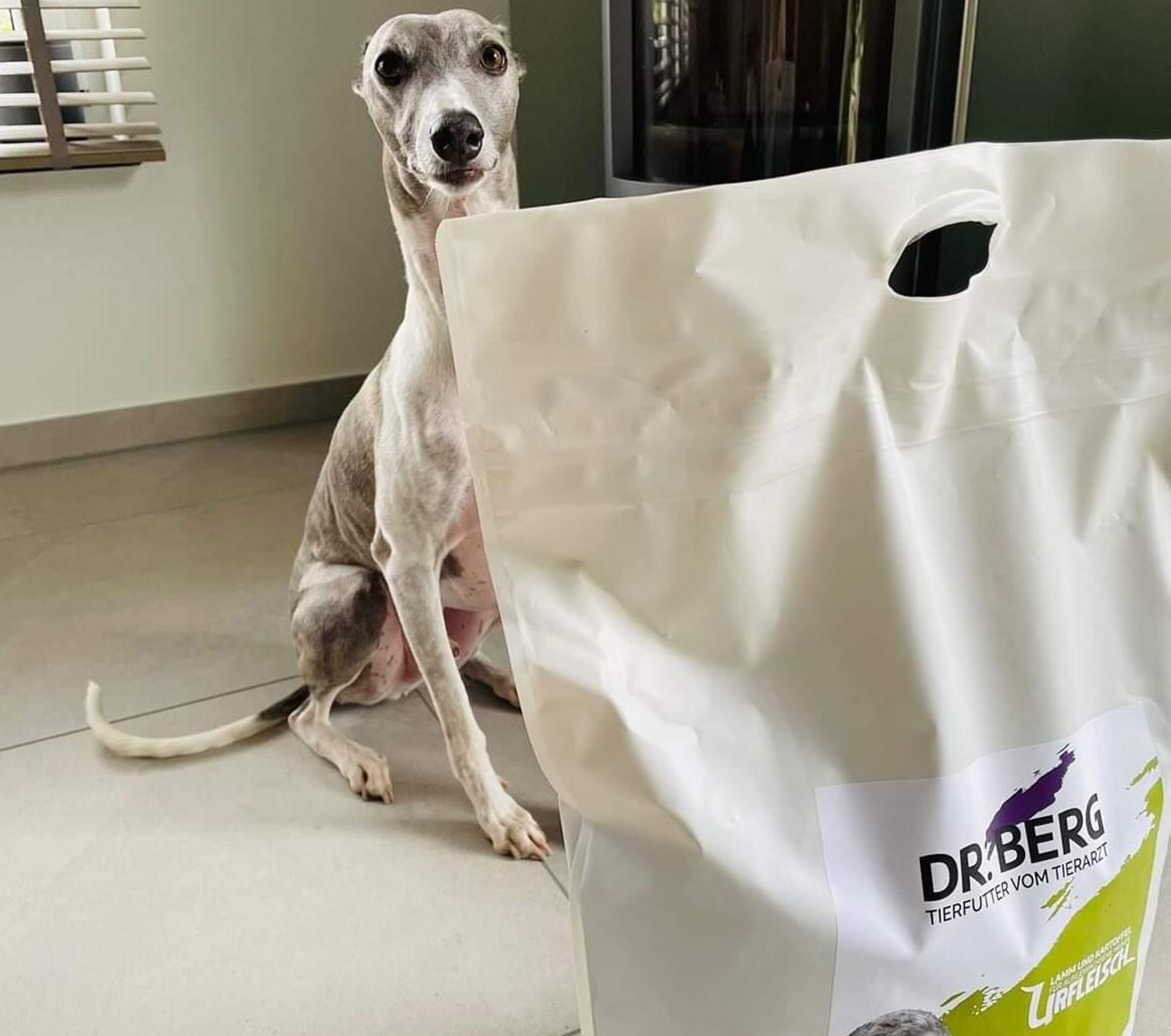 Linda with dog Colin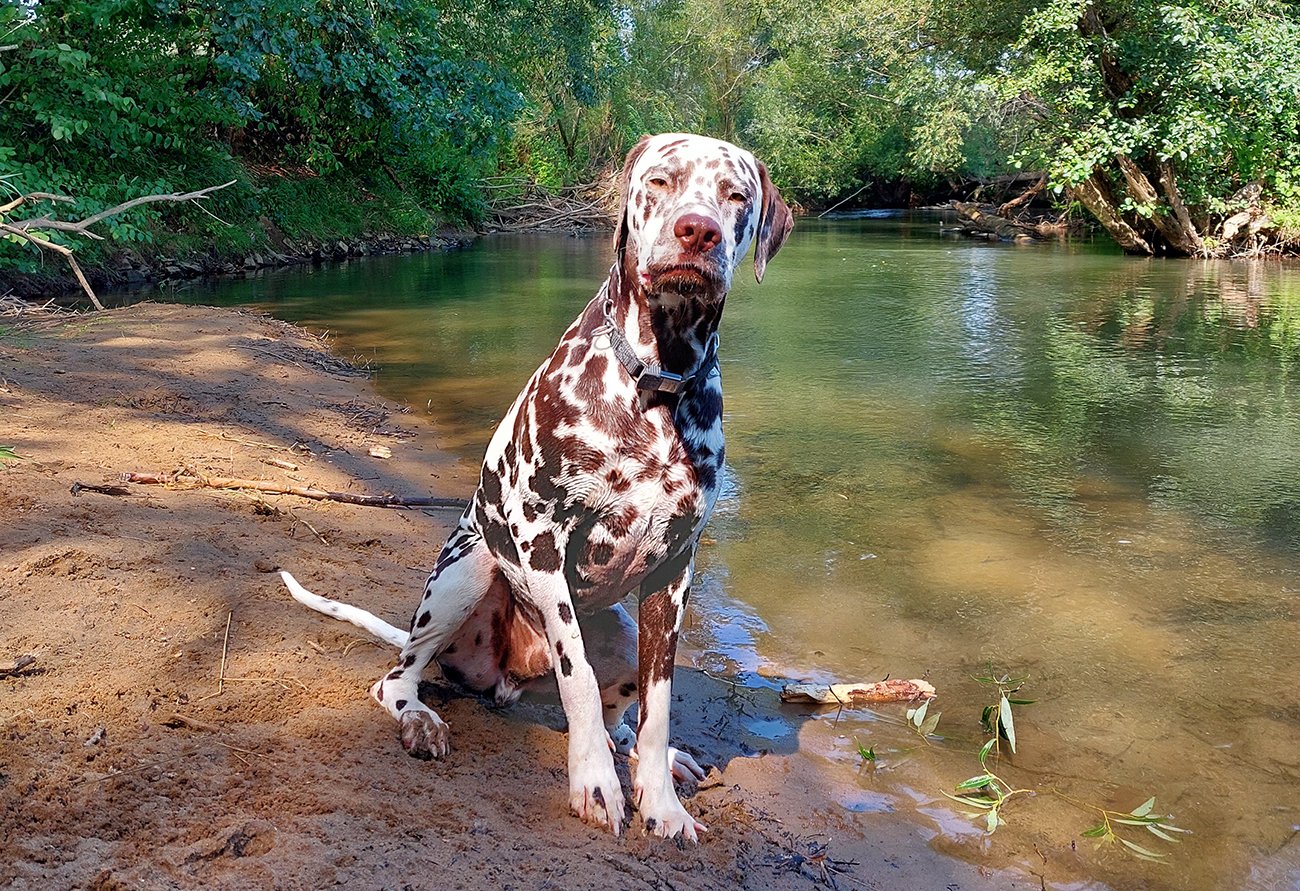 Katrin Pensel with dog Moreno
Moreno, an 18-month-old
Dalmatian male
, is now getting the
URFLEISCH
.
Conclusion so far: the switch to Dr. Berg dog food is successful. Our Moreno gained exactly 2 kg within a month - we are
very happy
! At first, the poop was rather soft, but now it is getting better and he is defecating less than before.
Many greetings,
Katrin Pensel with Moreno
Reviews about Dr. Berg Pet Food