| 
Our story
Our story
Looking forwards everything seems like coincidence, looking backwards everything seems like fate
"At school I had good grades, but was always trouble with the teachers. If something was claimed in class that did not seem plausible to me, then I asked critical questions until I either got a plausible explanation or – as was often the case – the teacher, by virtue of his office, ended the discussion.
At that time, two things became clear to me: First, there is a lot of crap talked about, which people do not question, as long as it sounds good. And secondly, I am not prepared to be fobbed off with such half-truths.
And today I'm here to sweep this crap away. You can always rely on me for that!"

Your Dr. Gregor Berg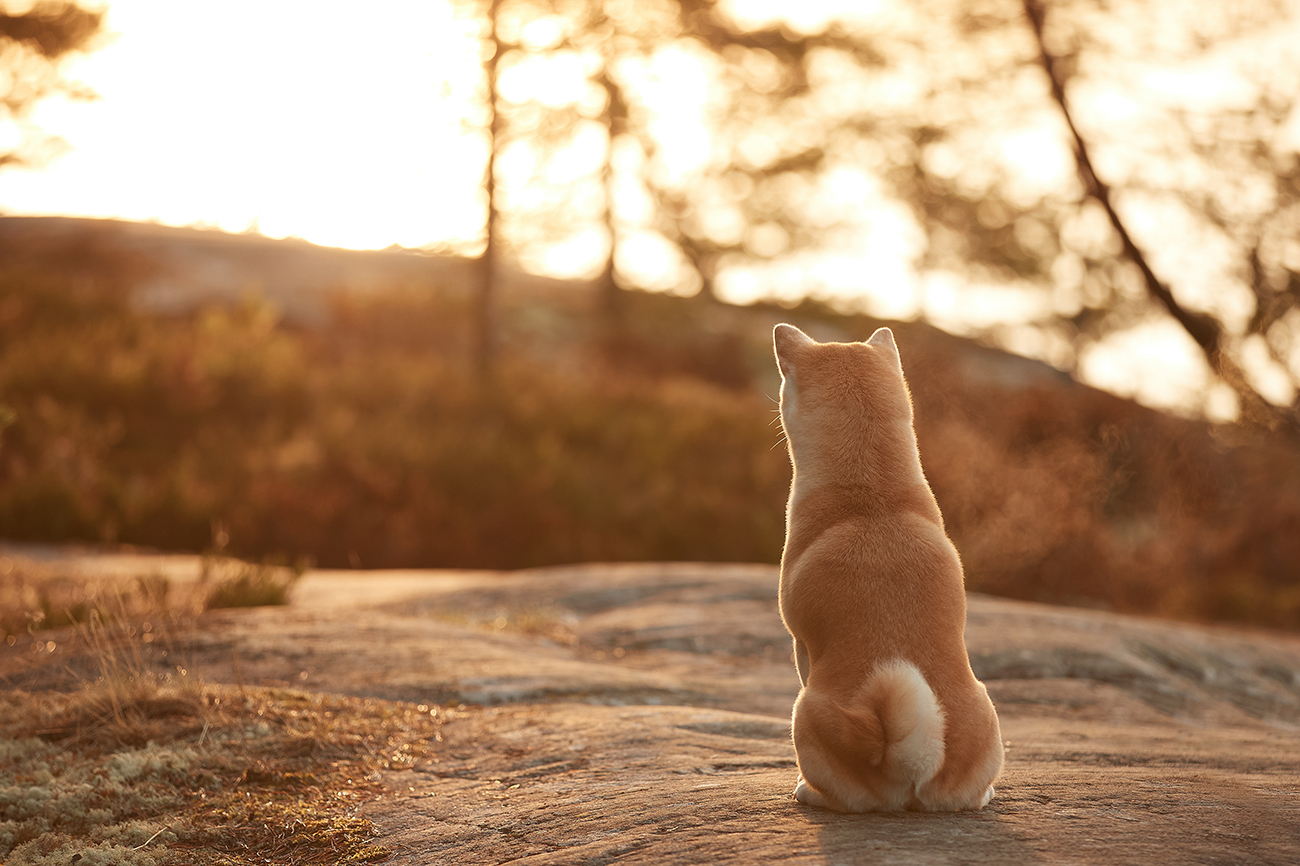 It all started with Leia
At the age of 19 – during his community service – Gregor fell in love with a small, shy dog: Leia. From then on, this Rottweiler faithfully accompanied him through his life for thirteen and a half years. "Leia was the reason I studied veterinary medicine", he says today. "I'm still very grateful for the time I spent with her and what I learned through her." You can believe him: Leia is depicted on almost all our dog food labels. He also dedicated his doctoral thesis to her. If that's not a strong commitment... what is?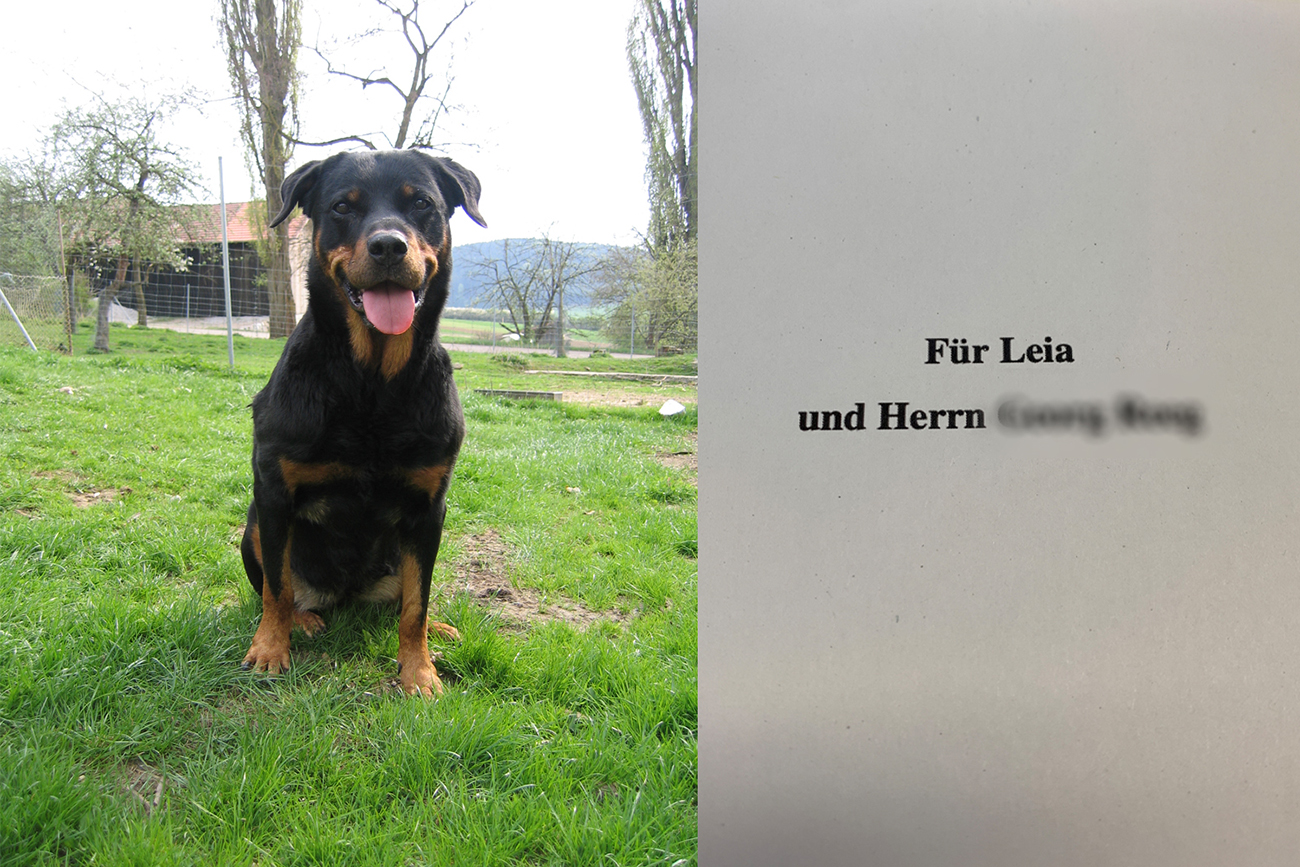 Winners can be recognized from the start
Gregor studied at the University of Munich and wrote his doctoral thesis at the Medical Small Animal Clinic. About this time he says: "Internal medicine with diagnosis became my favourite subject. A structured approach and the objective exclusion of findings prevail against subjective opinion diagnoses that are emotionally made from the gut." The training is characterized: Instead of general statements and sales-oriented "recommendations" for your own products, you will receive individual advice from Dr. Berg Pet Food if necessary, which you can understand and which really helps you. Steffi and Jasmin, the two other veterinarians in the team, also studied in Munich. So you are always well looked after, one way or another.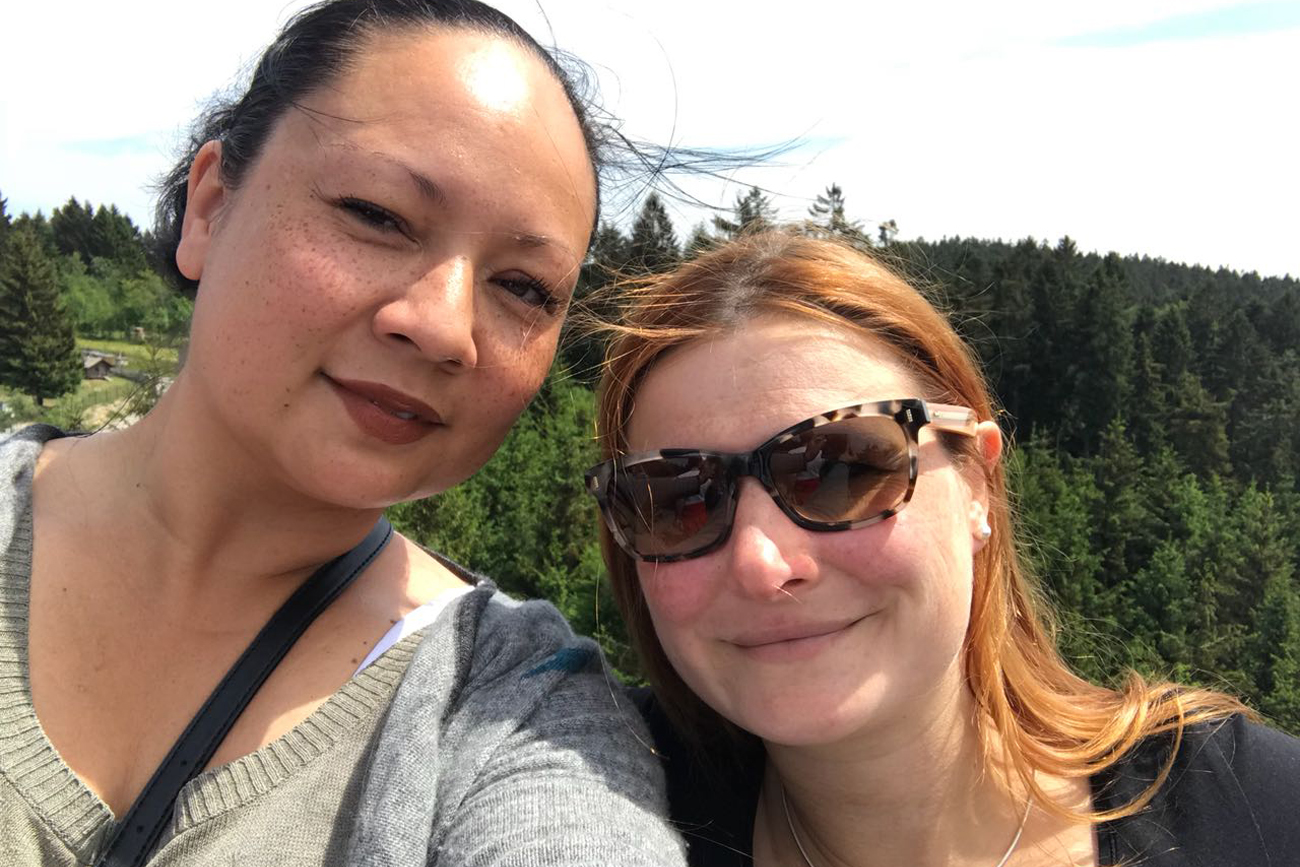 Fate is a teacher
In 2009, Leia was beginning to show her age. Suddenly she felt bad, she hardly wanted to eat and had diarrhea. Unfortunately, during the examinations, it turned out that she had a malignant intestinal tumor. That was a big shock for all of us! The tumor could be removed in the veterinary clinic in Ismaning together with a piece of the intestine. A difficult operation, but we worked together with the senior physicians there at the University Hospital in Munich: we know how good they are! Leia survived and received additional chemotherapy. Nevertheless, the prognosis for them was more than bad. "What a special diet for tumor diseases must look like and how it can positively influence the course of the disease, I dealt with it intensively at the time. I completely changed Leia's feeding", recalls Gregor. Leia recovered amazingly well, she got better step by step. Instead of the predicted few months, she lived a happy and satisfied, tumor-free life for more than two years. "When she fell asleep in my arms at the age of almost fourteen, the tumor still hadn't come back. My enthusiasm for feeding dogs and cats grew even stronger from this point on", says Gregor.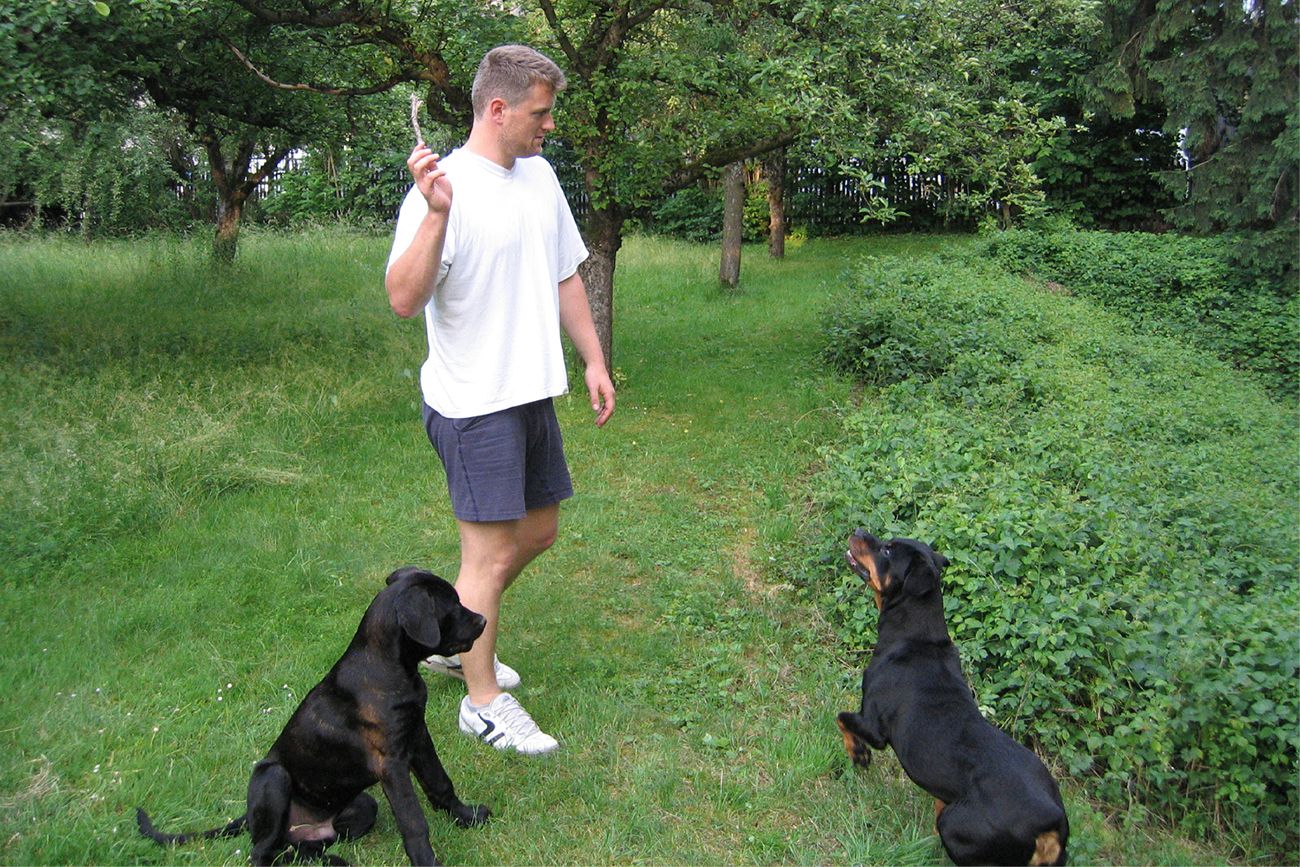 We can do it, we do it
"If you know how the body works, then you also know how feeding can positively influence these functions," says Gregor. "Some diseases or problems even arise from incorrect feeding, or at least make it worse." In order to help dogs and cats with his knowledge of animal nutrition, Gregor founded his "Veterinary Practice for Nutritional Counseling". Soon he advised large online retailers for pet food. In addition, he held training courses for the stationary specialist trade. Since then, he has also regularly written articles for animal magazines (e.g der HUND). Again and again he was asked: "What is the best food for my animal?" or: "My pet is sick, should I feed him medical food now?". Recently, the question arose more and more frequently: "Why don't you make your own food?" Yes, why not? Over many months, the idea became a concept, concept became recipes and recipes became a company: Dr. Berg – animal feed from the veterinarian!