| 
Your strong team
Your strong team
Your veterinarian, your team, common values and goals
"'Dr. Berg really exists!' I don't know how many times I've heard this phrase in recent years. 🙂 Sometimes customers call us just because they want to find out. Of course, we are always happy when you contact us, so of course, continue to call +49 (0) 9971 898 42 13 or write to us at info@dr-berg-tiernahrung.de. But to answer those questions (warning, spoilers!): Yes, I really exist and I'm really a veterinarian."

Your veterinarian Dr. Gregor Berg
We are all Dr. Berg
In addition to Gregor, we have two other veterinarians in the team, with whom you may have already spoken with: Steffi and Jasmin. The three have studied together and now contribute their combined experience as veterinarians to the development our products as well as to the support and advise you! Everyone at Dr. Berg Pet Food works hard to be the best possible partner for feeding your dogs and cats. And we constantly check whether we are living up to our self-imposed values.
Dr. med. Vet. Gregor Berg
Managing director | Feed advice | Creative mind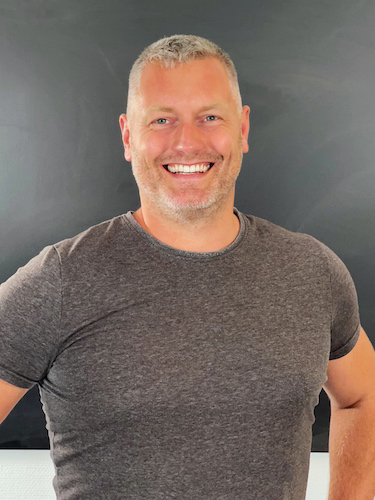 Gregor studied at the LMU Munich from 2001 to 2007 and received his doctorate there at the Medical Small Animal Clinic. As part of his doctoral thesis, he rotated through the departments of internal medicine and laboratory diagnostics and was also employed as a research assistant. Subsequently he worked at the Small Animal Clinic Chemnitz, where he deepened his expertise in internal medicine, emergency medicine and surgery. From Chemnitz he moved to the official food inspection department in Bavaria, where he became acquainted with various areas of responsibility relating to the production of food and feed, including poultry and cattle slaughter, hygiene monitoring of EU-approved establishments, trichinella inspection body. During this time, he founded his veterinary practice for nutritional advice and supported online retailers as a veterinary consultant. In 2014, he founded Dr. Berg Tiernahrung GmbH in Cham in the Bavarian Forest. Gregor represents the company as managing director with his name and face. He develops the recipes of the feed varieties according to the latest scientific findings and advises customers and resellers on technical issues. In addition, he writes articles for specialist journals (e.B. DER HUND) on the topics of feeding, nutrition and internal medicine. Furthermore, Gregor shoots a video for the Dr. Berg video guide every week on the homepage, in which he explains nutrition-relevant topics. Here you can find the videos. "Dr. Berg is not just me. Dr. Berg stands for the idea that we as a company put the well-being of our pets first. We say what is true and not what benefits us."
Pets: dog Paula, cats Pablo, Max and Fidibus
Dr. med. Vet. Stefanie Berg
Nutritional advice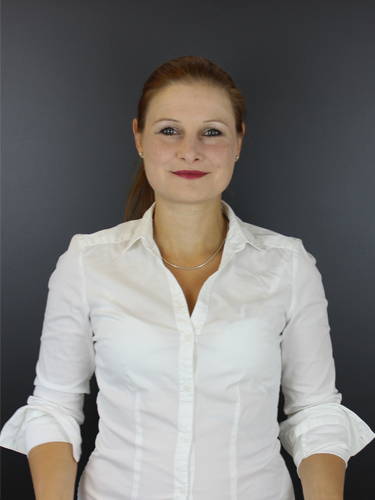 Steffi and Gregor met while studying veterinary medicine in Munich in the first semester. After completing her studies, she also received her doctorate at the Medical Small Animal Clinic of the LMU Munich and worked as a research assistant in the department "Internal Medicine". As part of her doctoral thesis, she also rotated through the departments of dermatology, cardiology and neurology and gained experience in these special areas. After completing her doctorate, Steffi moved to the Small Animal Clinic Chemnitz, where she mainly cared for patients with internal problems or skin problems. In 2010, Steffi turned her career around and began working in a veterinary authority in Bavaria, where she gained knowledge in the areas of slaughter, food hygiene, animal welfare, animal disease control and feed monitoring. If you write us an e-mail and have special questions about feeding your animal, you will usually get a well-founded veterinary answer from Steffi. She loves to familiarize herself with complicated cases, interpret laboratory findings, relate symptoms to each other and track down the diagnosis of your animal, if none already exists. If you need a personal feeding consultation because your animal is unwell e.g. kidney disease, chronic diarrhea, vomits, drinks a lot, is too fat, has a special condition, you are welcome to fill out our contact form for personal food advice with the exact data about the animal and its symptoms. If findings and photos are attached, Steffi can get a comprehensive picture of the situation!
Pets: dog Paula, cats Pablo, Max and Fidibus
Dr. med. Vet. Jasmin Cascolan
Nutritional advice | Customer support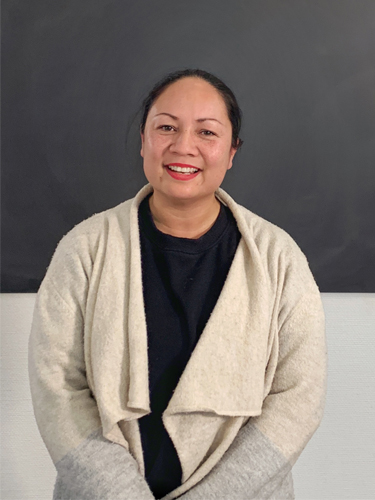 Jasmin, Gregor and Steffi met while studying veterinary medicine in Munich and became best friends. After completing her studies, Jasmin worked for years in official food inspection and meat hygiene (poultry, pig, sheep and cattle slaughter). In addition, she worked in a small animal practice and a horse practice and became self-employed with a mobile veterinary practice. Anyone who writes an e-mail or calls us from the English-speaking world and has special questions about feeding their animal will receive a well-founded veterinary answer from Jasmin in perfect English.
Pets: Cat Mr. Schrödinger
Inge Göttlinger
Office | Telephone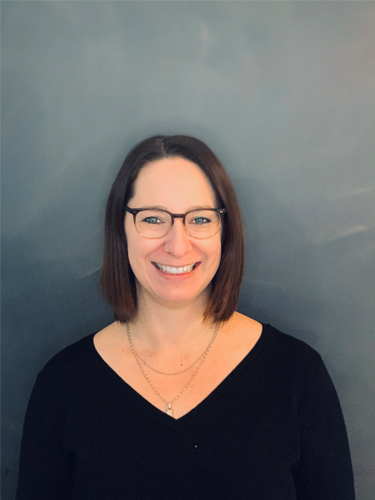 Inge is the voice you hear most often on the phone when you call us. If you have any technical questions, she will forward your inquiries to the veterinarians or arrange a telephone consultation appointment directly. In any case, she will make sure that you get an answer as soon as possible! In the office, Inge has the reins in hand and processes the incoming orders and inquiries.
Pets: so far none
Sonja Schmid
Customer support | Social media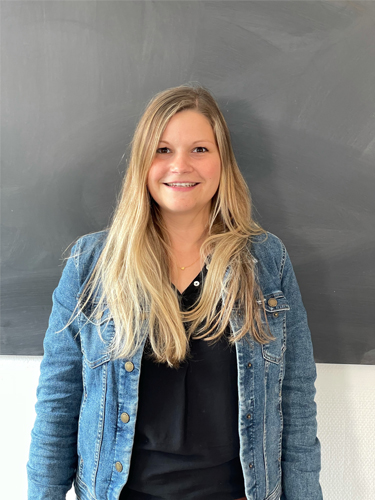 Sonja is responsible for all organizational and administrative matters at Dr. Berg Pet Food. Anyone who writes us an e-mail, with general questions about the food or with questions about his order, will receive an answer from Sonja in a flash. She is also the person who is the first to respond to you when you contact us via Facebook or Instagram. If you have any technical questions, she will forward your inquiries directly to the veterinarians and make sure that you get an answer as soon as possible! If you feel like it, Sonja loves to receive photos of your animals and feedback, because we are always happy when we get to know our customers personally. And we like to hear what experiences you have had with us. This allows us to continuously improve our service. And if we can also post the photos on Facebook and Instagram, Sonja is happy.
Sonja also maintains our social media channels (YouTube, Facebook, Instagram), our online shop and our shops on Amazon and eBay and keeps everything up to date so that you are always well informed and provided with food.
Pets: Cats Schnatze and Mops
Melanie Scheller
Shipping | Warehouse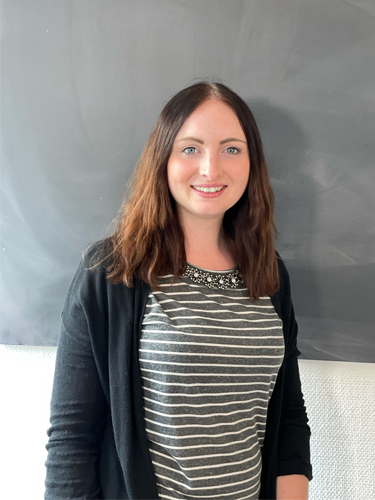 - currently on parental leave -
Pets: cata Leni, Pauli and Bebimann
Andreas Rothmayer
Shipping | Warehouse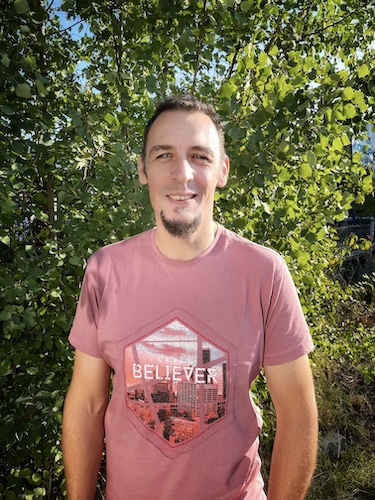 Since Melanie's parental leave, Andy has had full control of our warehouse. This means he coordinates the logistics of goods so that everything runs smoothly. He ensures that the shelves in the warehouse are always well stocked so that the ordered goods can be shipped to you as quickly as possible. To do this, he diligently packs packages and pallets and ensures that they are shipped on time. And if you call our office in the afternoon, you'll most likely have Andy on the other end.

Pets: dog Emmy and cat Lisa
Martina Steinkirchner
Sales | Field and office staff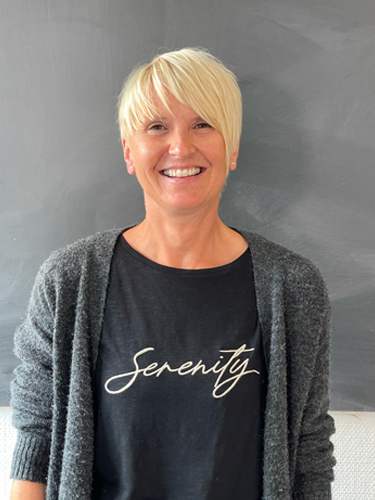 Martina works in sales at Dr. Berg Pet Food. She drives field service in southern and central Germany and looks after our resellers. On her office service days, she looks after our sales partners by phone. In this way, Martina ensures that the shelves in the shop on site are always well filled for you.
Pets: Westie dog Paula (who is regularly in the office on office days and even has her own basket here)
Corinna Kollmer
Warehouse | Office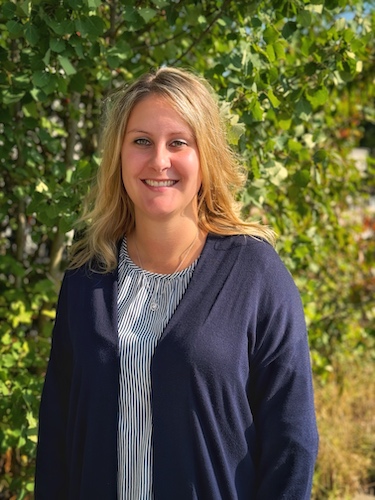 Corinna supports our field service by preparing our flyer and sample pack campaigns. She also helps in the warehouse or office when there is a need.

Pets: Dwarf rabbits Lisa and Fritzi