|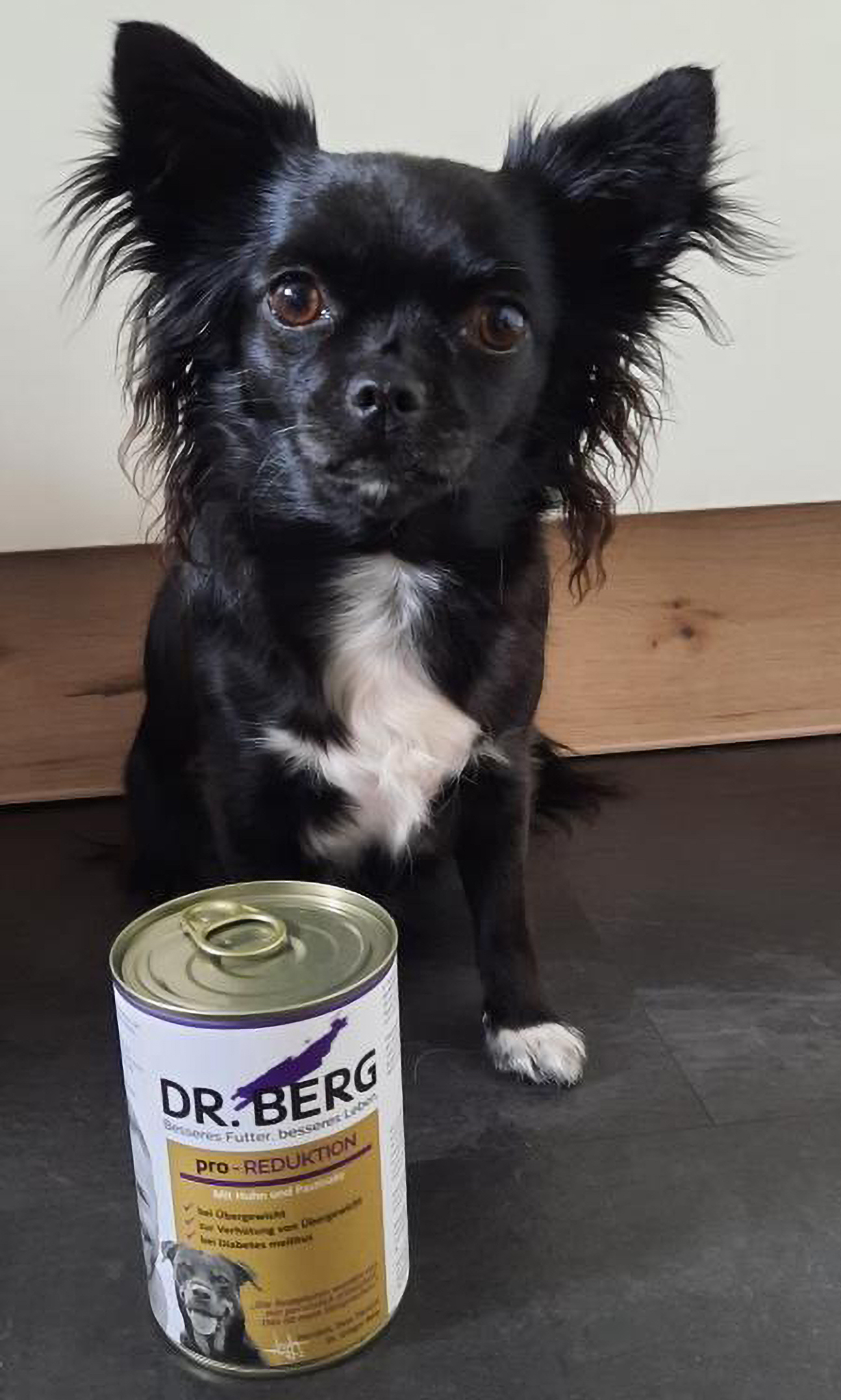 Steffi with dog Nala
30.05.2021
1.5 weeks ago I switched my Chihuahua lady Nala to your reduction food. She was really very overweight, although I have already tried a lot here. Only with your food do we have success, she has already lost attractively and that in this short time.
Keep up the good work! Greetings Steffi and the Chaos-WG!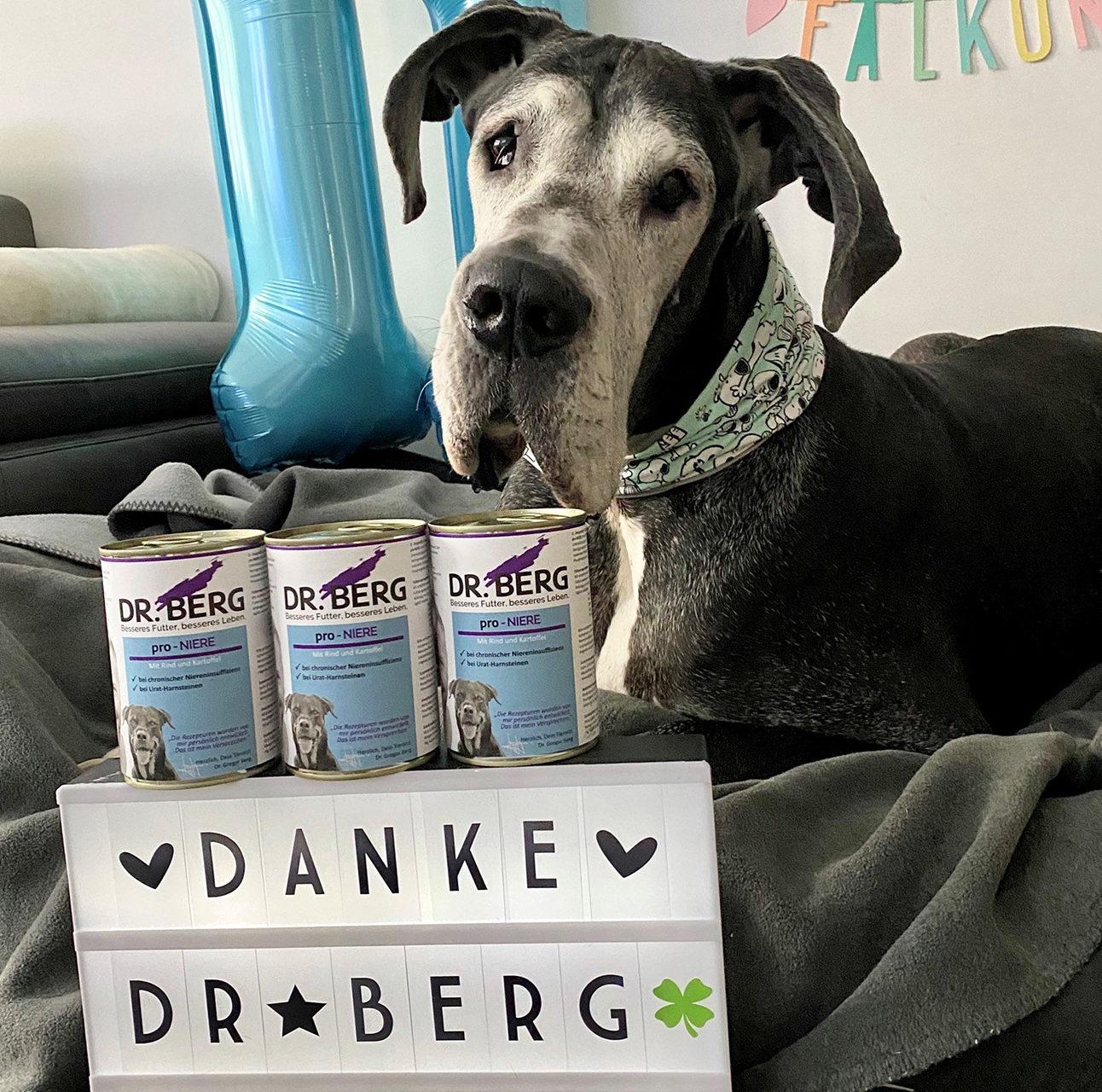 Sabine Petersen with Falkon
16.11.2020
Dear Dr. Berg Team,
Falkon turned 11 years old! I am so happy that despite his problems we can celebrate such a great birthday and I am grateful for every day with him at my side.
A big thank you to you, because your pro-RENAL certainly makes a valuable contribution to the fact that we were able to keep his values good and celebrate his 11th birthday. I very much hope that many more days will follow and I will blow up a big 12 next year & can decorate for the occasion!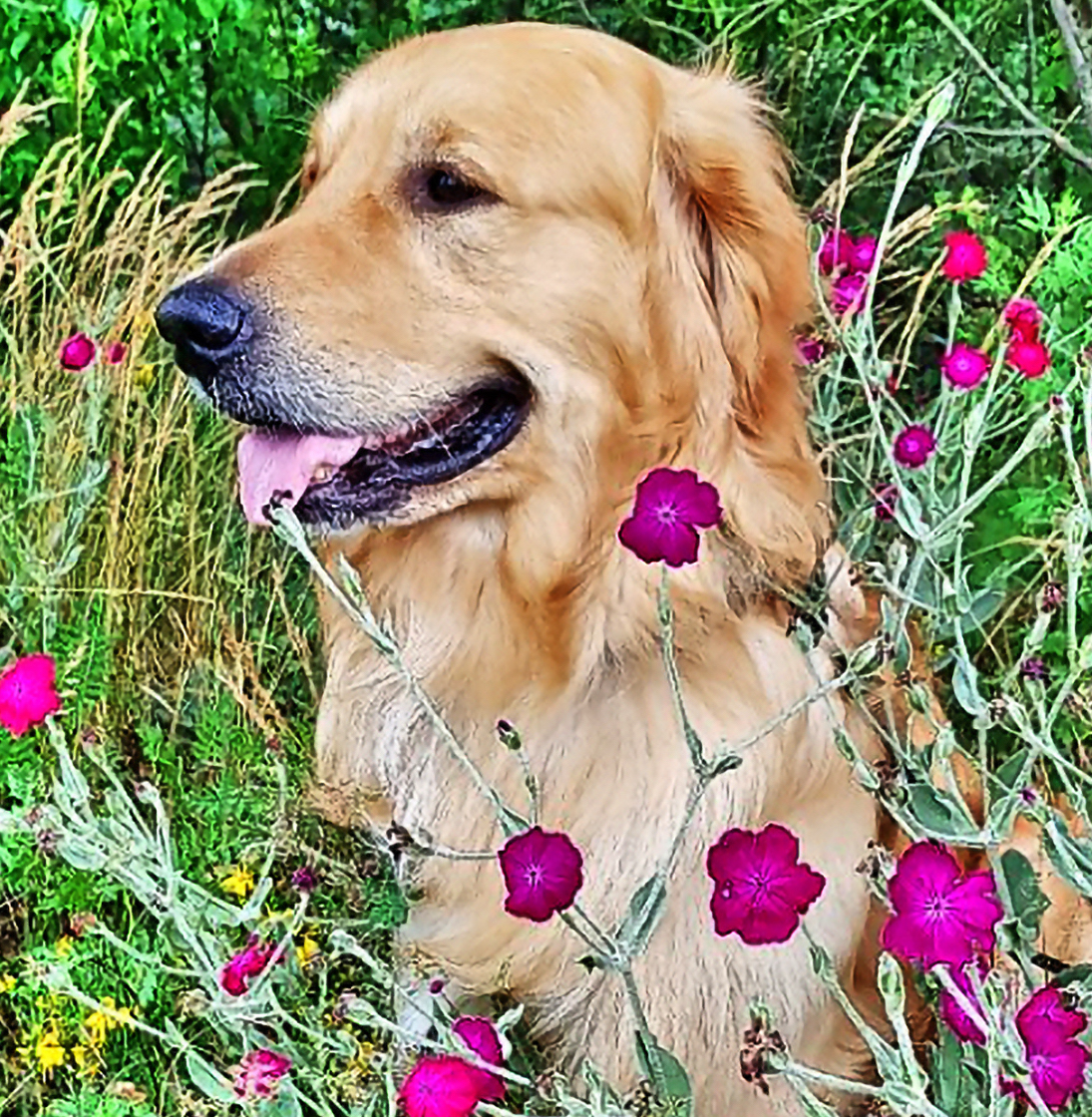 Eva Todt with dog Merlin
20.10.2020
Merlin, my 4 year old Golden Retriever constantly had strong diarrhea and he is a very muff eater. Then I discovered the dog food of Dr. Berg and was very impressed by the slim recipe. On the advice of a veterinarian, I immediately changed the food and there was only URFLEISCH with duck and sweet potato. Already the next day the heaps were firm, no more diarrhea and Merlin got the sparkle in his eyes again, now he whizzes through the forest again at full speed and is full of joy for life.
He blossoms more and more from day to day. Yesterday he even wanted to carry😅 a hedgehog into the house in the evening. Before, he seemed like an 8-year-old, senior citizen - now he is "my cheeky badger" again! And he even waits for his food and gobbles his meals down to the last crumb!!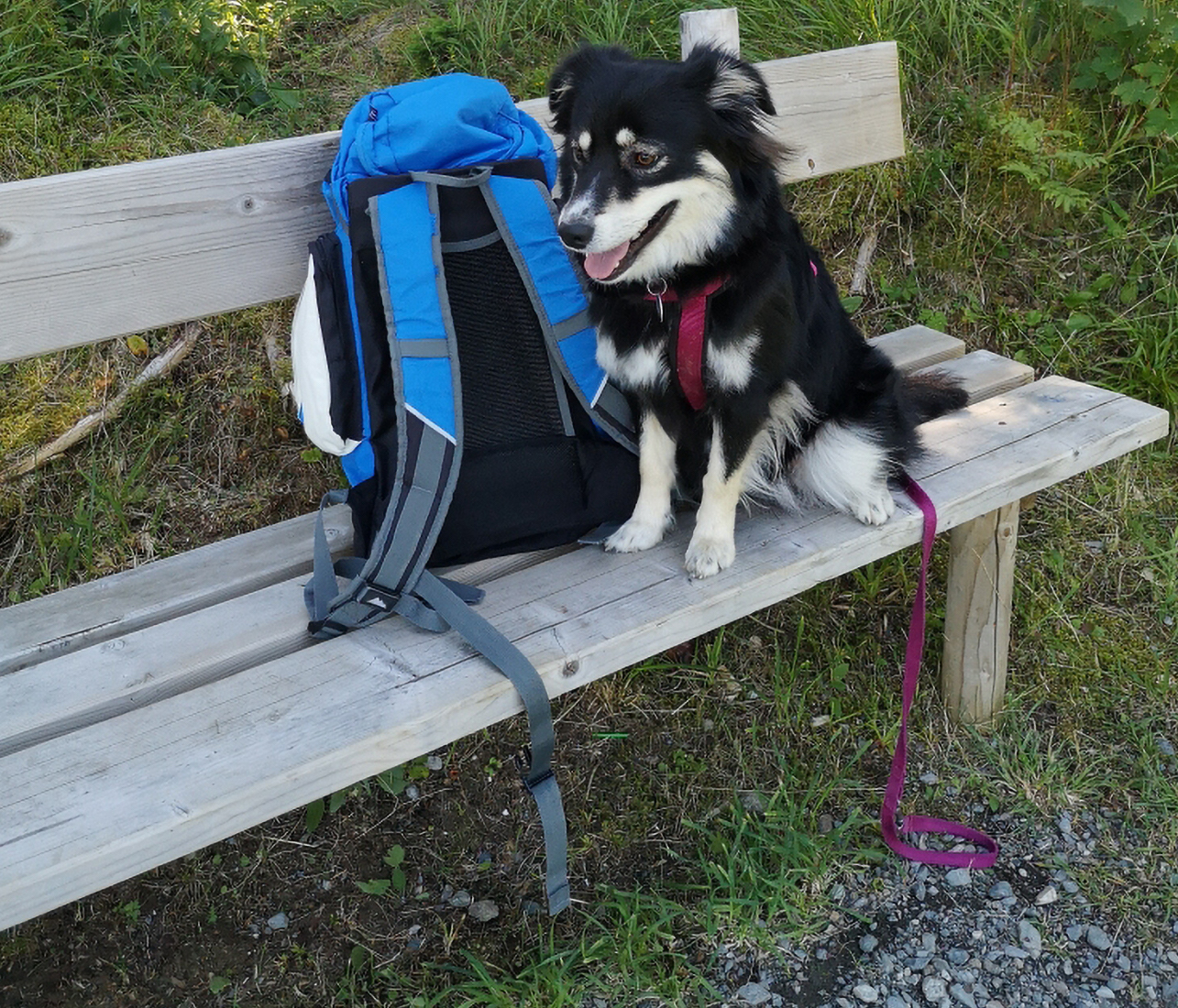 Martina Raab with dog Luna
19.10.2020
I, Luna, a female Australian-Sheperd-Spitz-Mix asked my mistress to write you how much I like your treats! :) I will do everything my mistress wants - if I can only get a piece of the rinderlunge treat.
Although the command "place" is not necessarily one of my favorites, I stay until she calls me again. Hopefully they will be available for a very long time!
Best regards, Luna and mistress!
Katja Mannbar with dog Heavy
05.10.2020
"Absolutely the best kidney food we've ever tested. Our Senior Heavy, a 14-year-old minibulli, loves it. But not only that - he loves to eat it and he is doing very good. Keep it up!"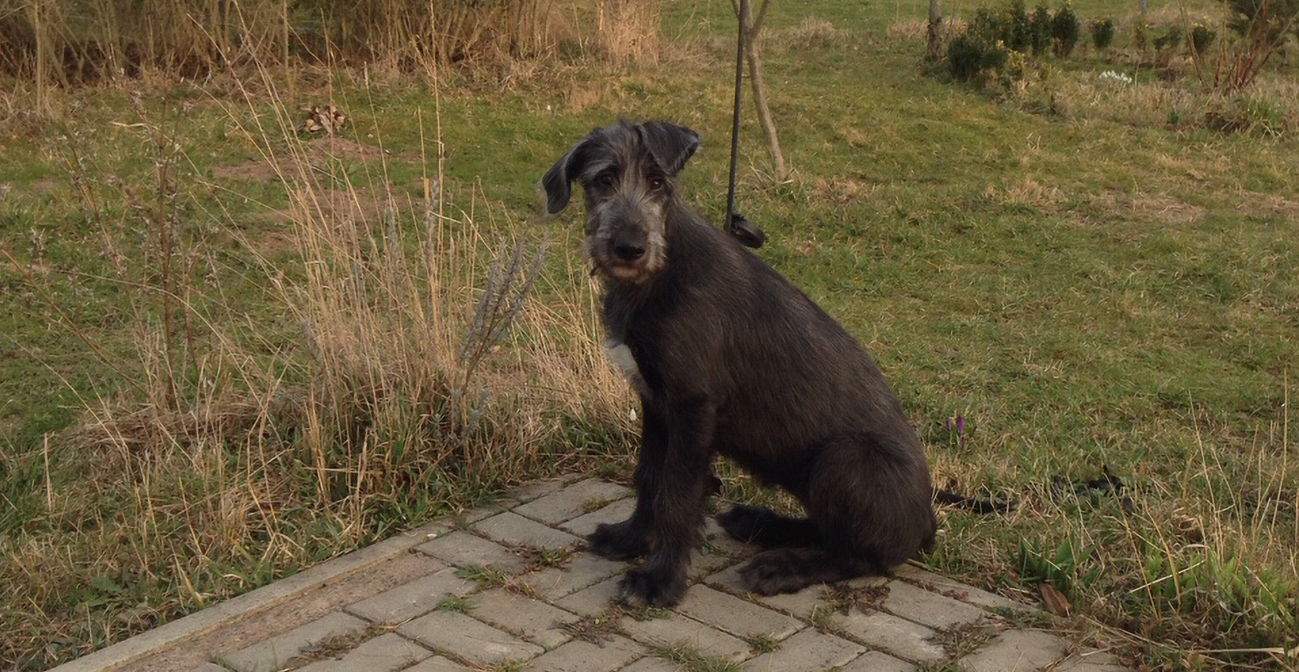 Ulrike Zimmermann with dog Baelfire
14.05.2020
When we got Baelfire in February 2017, we were very unsure which food to choose. Of course, our breeder gave us recommendations on the way, but we could not integrate them into our everyday life and were afraid that they would not be enough or perhaps contain too many vitamins and nutrients.
After extensive internet research and numerous discussions with other dog owners, we decided on Dr. Berg Urfleisch for puppies. Baelfire gets the food every day since she is with us. She is on absolutely top form, perfectly grown, never had any diseases and has become a really happy and very beautiful dog. On holiday we had a short food shortage (we had packed too little and gave her another food), here Baelfire immediately got indigestion and watery stools. This will never happen to us again.
We stick to URFLEISCH. Our veterinarian is amazed
by Baelfire's development
and also the breeder thinks that she has developed great. Baelfire and I would like to thank you very much for the
great food and the lovely care
. I can really recommend the food of Dr. Berg as well as the treats with a clear conscience recipe! Great - keeps up the good work!