|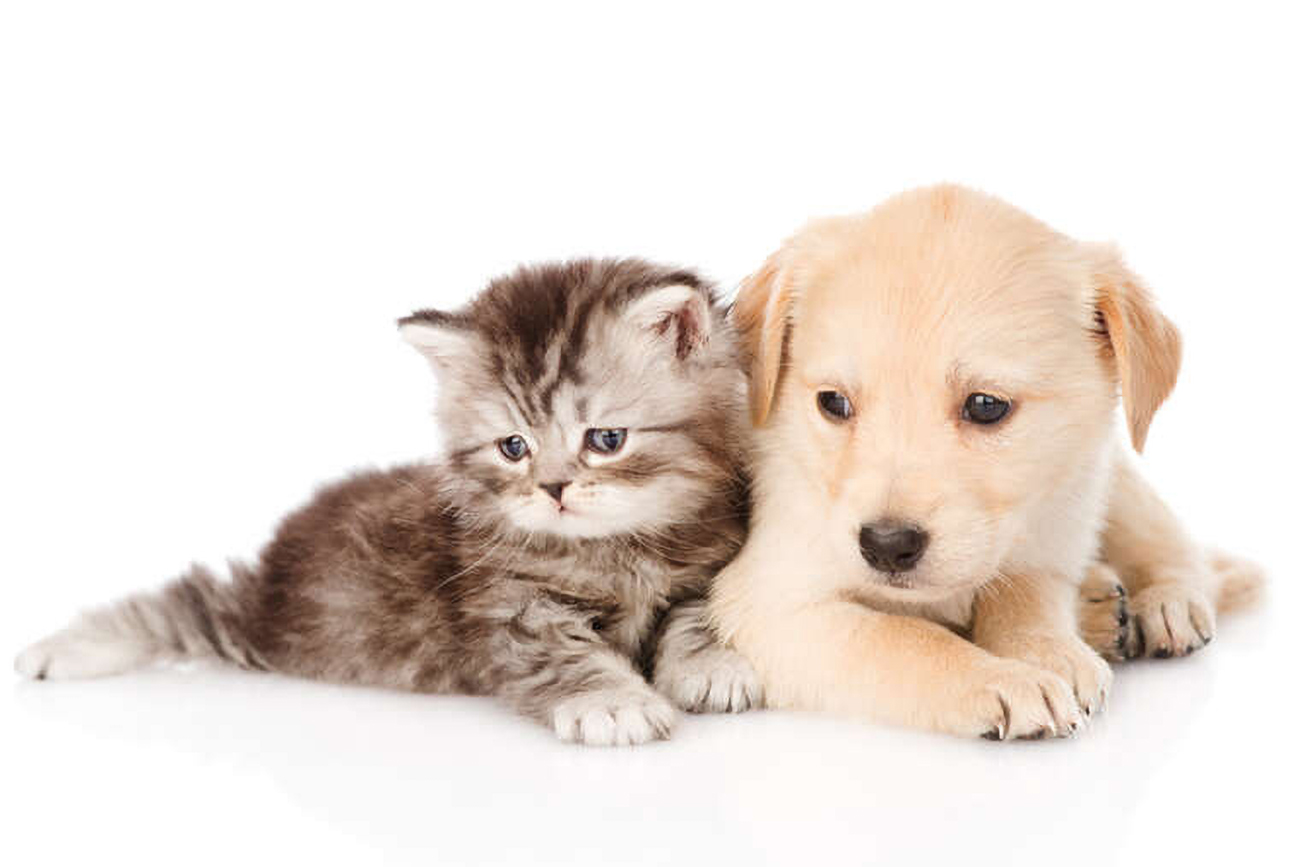 Complete food – what exactly is it?
18.08.2020
Hello You!
As you can see from the title, today is about a very important topic: Complete food! Something like this is quickly written on the label. But the question of what that actually means is intriguing, isn't it? What does a food have to be able to do if it is to be a "complete" food? And: Is it possible for you as a customer to check whether a food meets these requirements? Let's get into it...
"Complete food" is just a word at first
A complete food is defined in such a way that your dogs or cats get all the nutrients, i.e. amino and fatty acids, vitamins, minerals, etc., wiht feeding this food. For example, if you were to feed your cat exclusively one variety that gives all the necessary nutrients and energy – that would be a complete food!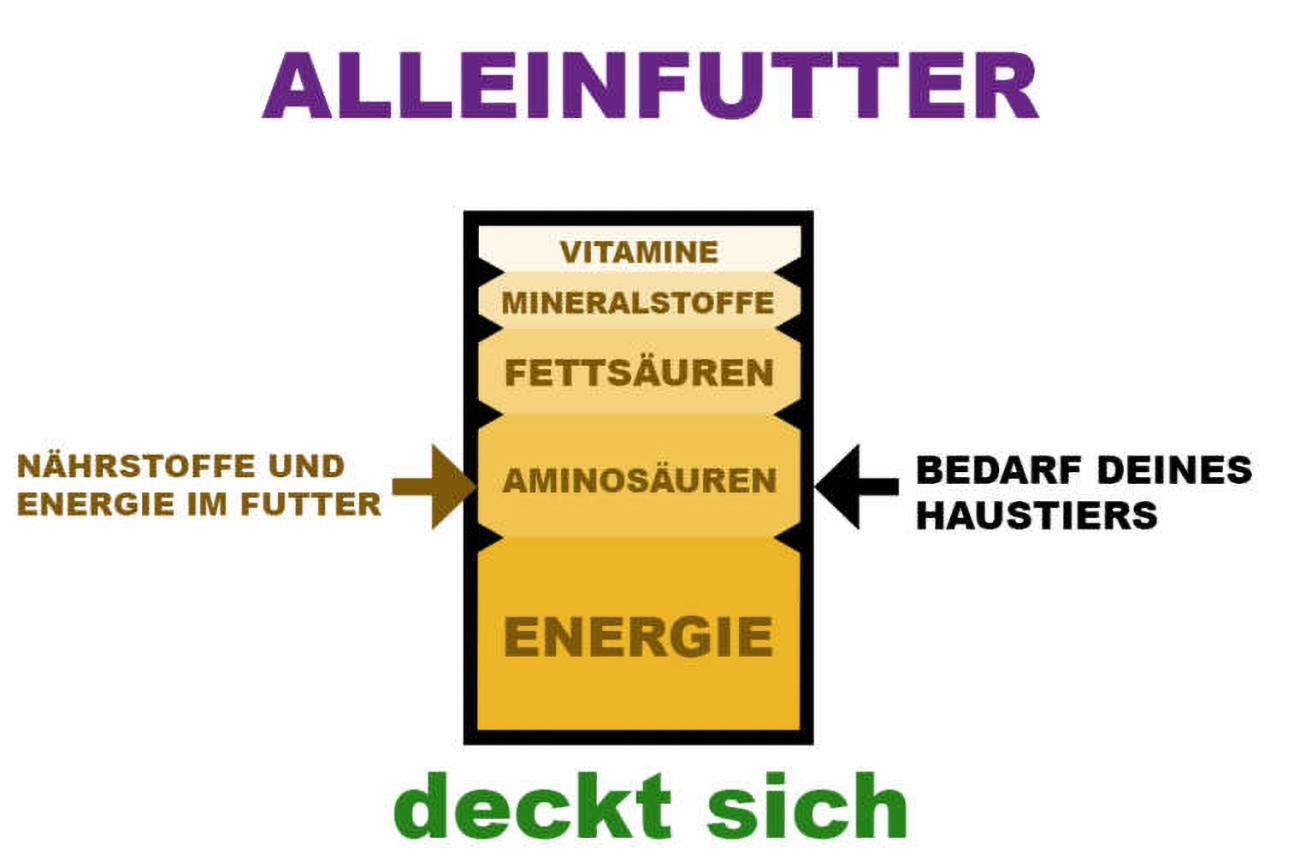 Every feed that does not meet this requirement on the other hand, is a supplement feed. It must therefore be supplemented with other feed (especially mineral feed) or can also be taken as a supplement to another food. However, on its own, a supplement food is not enough to feed your dogs and cats completely.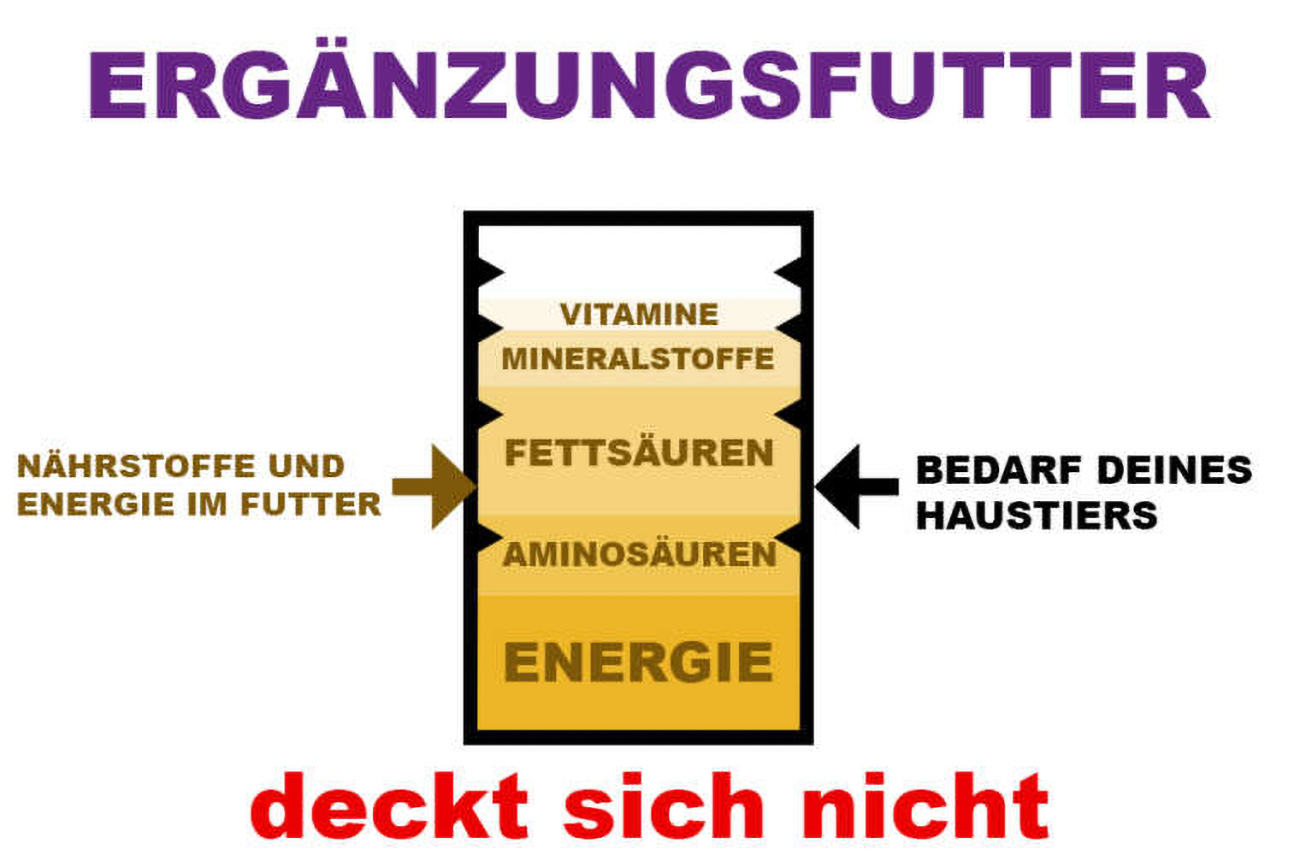 Why is it important to deal with this? Because when you buy a dog food or a cat food, you basically assume that it contains all the nutrients your animals need, right? Basically, you assume that you buy a allinding when you buy a food. At least that's what we hear again and again in conversations with you or get told concretely. But that there are differences here, that the feeds meet different requirements or do not meet, that's what this blog post is about...
What do dogs and cats actually need to stay healthy?
Nutrient and energy requirements of dogs and cats
Every living being has a very specific need for nutrients, so it needs a certain amount of amino acids, trace elements, vitamins, etc. This need varies between animal species more or less strong. For example, a cat needs more proteins than a dog because firstly, it has more muscle mass relative to body weight (and therefore needs more amino acids to repair damage there, for example) and secondly, it also obtains energy from proteins, where these are consumed (which is a peculiarity in cats and a characteristic of a "pure carnivore"). A food for cats is therefore not optimal for dogs. And vice versa.
Scientifically determined demand figures
Dogs and cats need different nutrients. And these in certain quantities. For most of the nutrients in dogs, there are demand figures. For the most important nutrients, and some others, in the cat too. These demand figures are precise number values that have been determined over the years for the individual animal species, i.e. it is known, for example, how much calcium a dog needs and how much taurine a cat needs, to stay healthy. These demand figures have been determined scientifically and are not conceptions, opinions, views etc. There are several organizations that publish such demand figures. Basically, however these differ only slightly. There are also always doctorial works on various nutrients in which concrete statements are made.

It is easy, isn't it? Just everything that is important...
What do the ingredients provide
Now we know what the animals need, and now you just have to know how much nutrients are in the ingredients used. Here, one knows relatively well (through analysis) as far as averages are concerned. How much protein, fat, etc. a single piece of meat contains. However, it cannot be said exactly and is rather an estimate. Therefore, even a very well put together food – for example in a feed test – can sometimes have slightly too low or too high nutrient contents. Such tests are always just a snapshot and it's not so tragic when the nutritional values in a dose or a bag differ slightly – as long as it all moves within a certain framework and as long as this variance is not due to a suboptimal conception of the food recipe is!
However, a good feed contains as many nutrients as possible from the natural raw materials and only as much additives as necessary. This is the difference to a inferior feed, which mainly contains low standard, raw materials and most nutrients must therefore be added. So additives are rather bad? No! Exactly the opposite is true! Additives are necessary and important in a complete feed.
THERE IS NO COMPLETE FOOD WITHOUT ADDITIVES!
I have just made a video on this topic " additives in feed", in which I explain exactly why additives are important and why. Please check out this video if you are interested. Then you see more clearly and can discuss factually correctly when half-knowledge or dogmas circulate again...
Complete food – that has to go in
A complete-feed must therefore be compiled in such a way that the determination for the nutrients of the respective animal species or e.g. age group are achieved by the contained raw materials. These nutrients are specifically:
Proteins (from amino acids)
Fats (i.e. fatty acids)
carbohydrates (multiple and single sugars)
fiber (indigestible components, mostly carbohydrates)
mineral substances (e.g. calcium, phosphorus, iodine, etc.)
vitamins (different substances that are all vital)
and energy (this is not a nutrient, but a property of nutrients).
A good feed contains raw materials in good quality that provide as many of these "needed nutrients as possible. All nutrients (as explained in the video above) in the raw materials either
are contained only in uncertain amounts or are subject to strong fluctuations,
are known to be destroyed or inactivated during the manufacturing process
or those lost during storage
must complete feed as additives.
This addition is not to comply with legal requirements, but so that the actual needs of your animals are covered! An overdose with the added nutrients will NOT occur because:
Many added nutrients are water-soluble, i.e. if there is too much of it in the body, they are simply excreted in the urine.
The nutrients are not absorbed in the intestine when there is enough in the body.
Overdoses are only achieved from a multiple of the recommended required amounts (whereas underdoses very quickly cause actual problems).
So don't let yourself be worried and don't make a "weird gut feeling" into additives. With "too much" the body can do something, but with "too little" it cannot. The risk of a supply of nutrients is – if no additives are used – much higher and more real than an "overdose" if additives are present in recommended amounts in the feed. Then it goes to zero. The scary stories about it lack any scientific basis. Be responsible pet owners, decide on the basis of facts.
The list was not quite complete...
What is still missing? Water! This is the most important nutrient for all living things on this planet. Without water, all other nutrients are useless. But: sufficient water does NOT have to contain a complete food, because we all (whether dog, human and with restrictions also the cat) have a strong recoupling mechanism if there is too little water in the organism: Thirst! If water is missing, then we drink. Why did I say "with restrictions" in the cat? Cats are animals that originally come from very warm countries. Water (due to rain, from lakes and streams, etc.) is in short supply there. On the one hand, they use their water balance very sparingly (the organism generally works with lower water contents), on the other hand, they tend not to drink water, but to absorb it via food, e.g. through meat that contains more than 2/3 moisture. Therefore, the regulation mechanism "thirst" does not work so reliably here. This is also the reason why cats that are fed predominantly or exclusively with dry food are more likely to have problems with the kidneys at an advanced age. But this is again a separate topic for the blog here...

This is NOT important for a complete food (examples)
which a food tastes a few test eaters and is well tolerated by them
An example: A butter bun with chives tastes good to many people. Still, it doesn't contain by far all the nutrients people need to stay healthy. It is therefore not a "complete food". No matter how delicious it tastes, no matter if you don't get diarrhea from it or you do. The statements "tastes" and "well tolerated" are therefore completely unsuitable for the assessment of a complete feed. Why this example? Because the internet is full of "food tests" that focus on exactly these points! However, these say almost nothing about the quality of the raw materials of a feed (i.e. whether a feed is of high quality) and absolutely nothing about its nutritional physiological quality (i.e. whether all nutrients are in it). So what is the point of such "tests"? What does a recommendation bring to the reader, except a false security? Clearly, in the end, a food must also taste good to my dog. This point is elementary. But only at the end. Then, when all other parameters are secured.
which the composition sounds high-quality to humans or not
Food is made for animals, but bought by humans. That can be a problem! Behind every ingredient that we do not know or that sounds "weird", we immediately suspect lies and fraud. Of course, it's good to be vigilant, but this focus on composition has also led some manufacturers to hire "declaration densers." These also alienate things that have no benefit for your animals into terms on which you then make your purchase decision dependent. For example, if you buy a canned food because it contains "meat broth", you have literally let yourself be led to believe that not everyone cooks with "water"...
which certain raw materials are in it or not ("with this and that meat", "without grain")
"And it has to be grain-free, of course." This is a phrase that can often be heard when people inquire about a suitable animal feed. Why grain-free? I wrote another blog post about this:
"Grain-free food can also be shit"
. Stay alert and look behind the scenes. It does not primarily depend on the raw materials, but on the nutrients contained in these raw materials. Yes, the ingredients should be of high quality. But whether the amino acids come from lamb or beef or the fatty acids from sunflower or salmon oil is not so crucial – at least if your animals are healthy (and do not suffer from allergies, for example).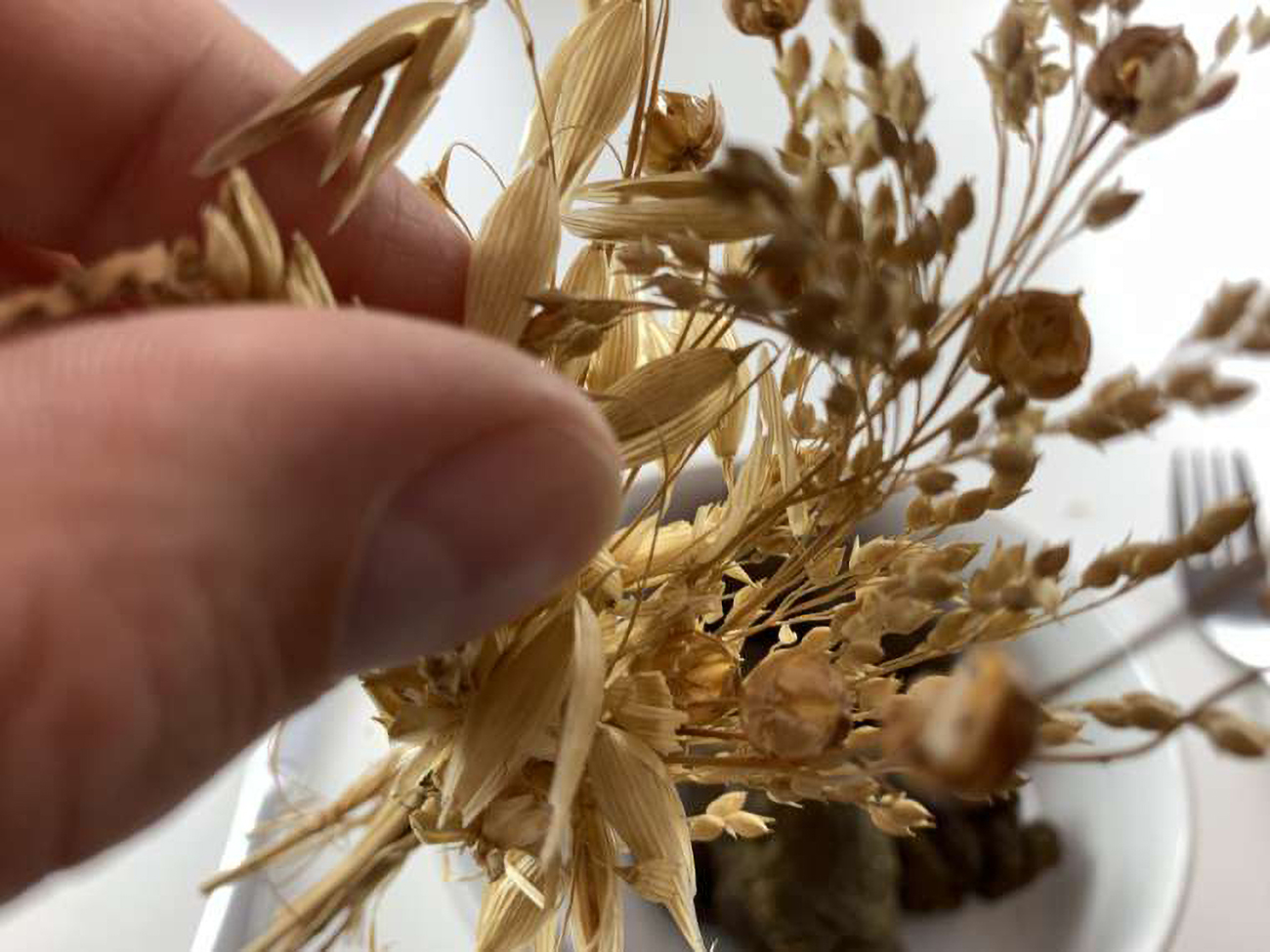 Complete food: Conclusion
Making a good complete feed goes like this: 1. know the needs figures of the animals, 2. bring as many nutrients as possible into feed with the raw materials of a feed to cover this need, 3. know how production and storage affect the nutrient content in the raw materials, 4. compensate for nutrient losses and fluctuations due to additives.
Important info (again for repetition): It is often the case that very high-quality feed, whose nutrient content comes as much as possible from the raw materials, tend to show fluctuations in the nutrient contents (and can then also perform "worse" in a snapshot such as a feed test), as such food that receives a lot of nutrients from the outset only from additives! This is because as a manufacturer you can only use the average values of the nutrients present in the raw materials (because not every single piece of meat can be analyzed).
However, this does not mean that it is okay to design a food not as needed as long as you only use high-quality ingredients! A complete feed that contains inferior raw materials and nutrients mostly as additives is not a good feed. But also not a good complete food is one that uses high levels of raw materials, but conceptually contains not sufficient nutrients.
So. It took a long time, but the topic is worth it. I hope that you can take something from the article here. The animal food market is overloaded with fairy tales and legends, misjudgments and half-knowledge, emotional opinions and manipulative statements. Let's bring in some clarity here. Just because everyone can say something today doesn't mean that everyone has something to say. Some beautiful history is sometimes not much more: a story. And we shouldn't make the feeding of our pets dependent on this, right?
Your veterinarian Dr. Gregor Berg
By the way, you can find all information about our dog and cat food
here
. :-)