|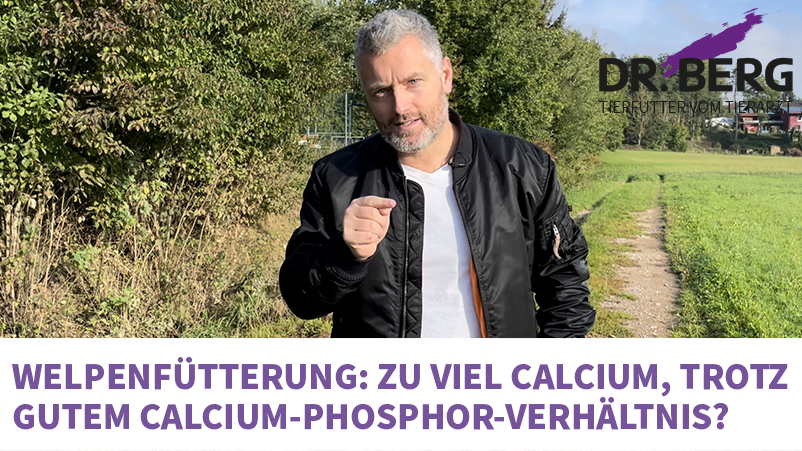 Puppy feeding: Too much calcium, despite a good calcium-phosphorus ratio?
29.09.2022
The calcium content in food for puppies and young dogs is always a big issue. The question often arises: "If I buy food that is specifically advertised for puppies or young dogs, can I be sure that the values ​​are correct?"
Yes and no, there are two major factors that are decisive:
1. The calcium-phosphorus ratio in puppy food should ideally be around 1.5:1 (but can also be up to 2:1)!
2. The total calcium content is at least as important. If this scientifically determined value in the feed is exceeded, damage to the animal can be expected!
Vet Dr. Gregor Berg explains in the video how these two factors are related and why pure meat feeding is unsuitable for omnivorous dogs!