|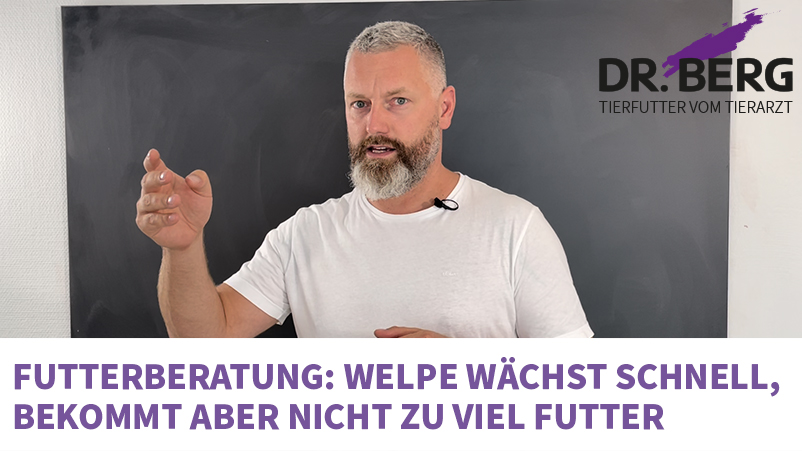 Pet feed advice: Puppy is growing fast, but not getting too much food
11.08.2022
A feeding consultation with Dr. Gregor Berg:
About the case: Our customer's puppy, an 8-month-old male German Shorthaired Pointer, is very tall for his age compared to his siblings and noticeably thin.
So her question was whether she should switch him to a food for adult dogs now, so that he doesn't continue to grow so quickly.
The young dog is also very agile and fit. A blood test at the vet showed that the protein level is low.
Hence our advice:
The customer should
not yet switch to adult food
, as this contains less protein than puppy food. The active male, who already has a low protein value according to the blood test, needs a high protein content in the feed to
build up muscle mass
. She should therefore stay with
URFLEISCH for puppies and young dogs
.
The calculation of the amount of food has also shown that the daily ration can still be increased, as the puppy has only received about 2/3 of the recommended amount so far.
So be careful: the often-heard opinion that young dogs should not be given too much food so that they do not grow too quickly does not apply to all dogs!
If you also need feed advice, please contact us at any time, preferably by e-mail to info@dr-berg-tiernahrung.de or you can use our special form for
personal pet food advice
! The vets in our team will be happy to advise you!