|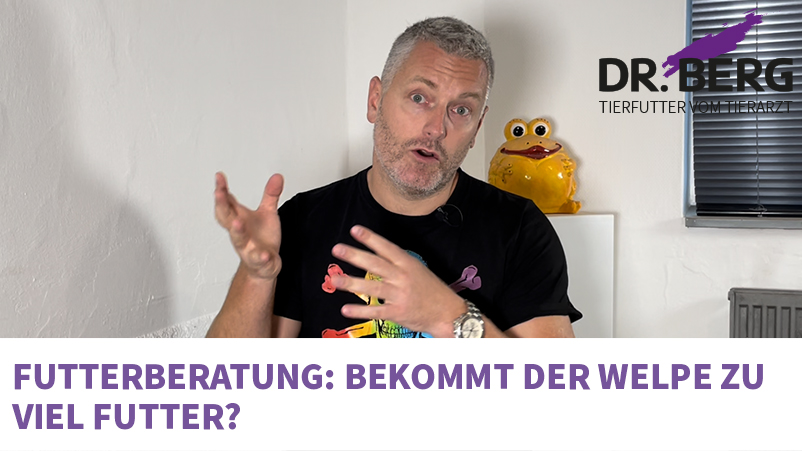 Pet feed advice: Is the puppy getting too much food?
15.09.2022
Today we are letting you take part in one of our feed consultations with a customer so that you can see how such a consultation works and how we think at Dr. Berg Pet food!
Regarding the current case: The customer contacted us because her Vizla puppy at 7 months already weighs 33 kg (the male's father weighs approx. 40 kg) and he is constantly hungry, even though he has already eaten twice the recommended daily ration feeds our puppy food. Because of his weight, she wondered if he wasn't getting too much food.
First of all, general information: The declaration on the energy value on a pet food are always calculated values ​​under standard conditions. How much of this declaration is actually used by an animal or a person is very different from person to person. Every human being and every animal has an individual energy consumption and a different activity level. The declaration is therefore only a guideline!
Back to this case: at 7 months, the customer's puppy is already very heavy weighted. When feeding puppies it is important to note that puppies do not get fat if they get too much food, but grow taller faster. Therefore, a comparison with the littermates, how big or small they are in relation, makes sense. However, if these are not known, as in this case, the final height of the father (in the case of a male) can be used as a comparison.
In this case, the Vizla puppy is still a long way from his father's final height (so he hasn't grown too fast) and his paws still look very big too. In addition, he has a sporty, slim figure, is very active and his droppings are normal. All of this information suggests that the puppy will outgrow its father and the amount of food it is currently being fed is fine, not too much.
The main growth phase in puppies is strongest in the first 6 months of life and then levels off. We will keep in touch with the customer and together we will monitor how the weight and size of the Vizla puppy develops.