|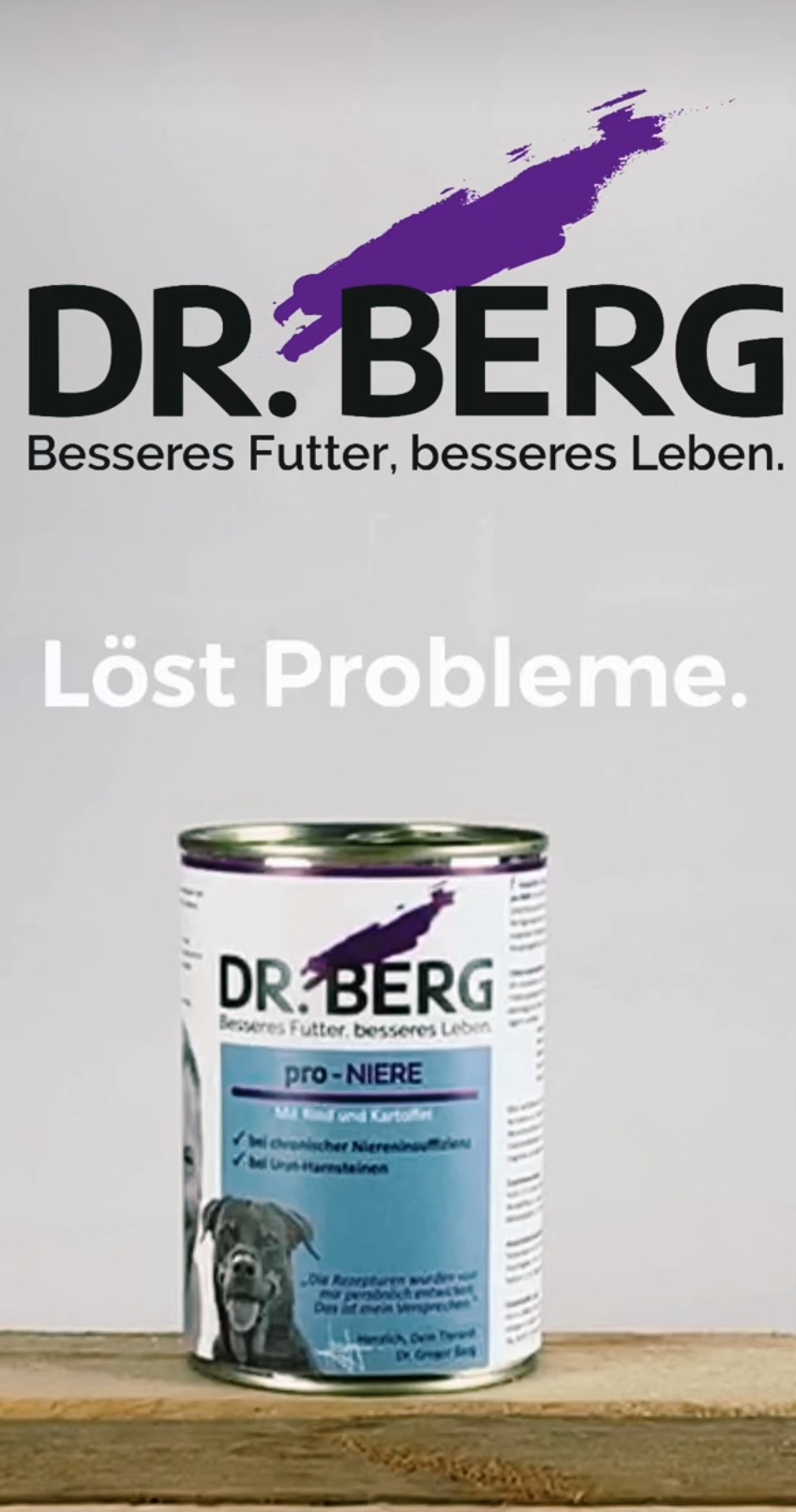 Dr. Berg pro-RENAL: Kidney food for dogs
19.09.2020
What "works" with a special food is the exact adherence to targeted amounts of nutrients. Therefore, our pro-RENAL has a moderate protein content, contains less phosphorus and is rich in energy. Your dog is more than his disease!
Therefore, our pro-RENAL not only achieves the necessary target values to alleviate or fix your dog's problems, but also contains enough nutrients and excellent ingredients so that he gets everything he needs in the long run with this complete food .
Our
pro-RENAL
food is also available for kidneydisease
cats
!