The most important thing in life is health. That's why we don't make any compromises!
Here you will find the right food for your dogs and cats. And in addition, a feed consultation that really helps you.
Our pets need to eat something. And most likely you don't just want to get them fed up, but feed them so that they stay healthy and if possible live long. But now you hear very different statements about what the right feeding of dogs and cats is. And many of them also contradict each other. You may be wondering, "Which of the many types of food should you choose?"
We offer you a food with clear ingredients in an overview recipe, without frills and advertising trends - developed by veterinarian Dr. Gregor Berg according to the latest scientific criteria and in compliance with highest quality standards. For this purpose, we advise you expertly as veterinarians on feeding your dogs and cats, so that you know which points in pet nutrition are really relevant and which food is ideally suited for your animal.
Buy our food in the online shop here:
SHOP
!
The health of your animals are related to their nutrition. We help you to rate what really matters. Unreflected individual opinions and hollow marketing sayings about dog and cat feeding in circulation, you will easily recognize.
Take a look at our
explainer videos
and
blog posts
:
LINK
!
Dr. Berg Pet Food - For people who don't want to be told nonsense, but just feed their animals properly. People like yours.
Dog
Cat
Our satisfied customers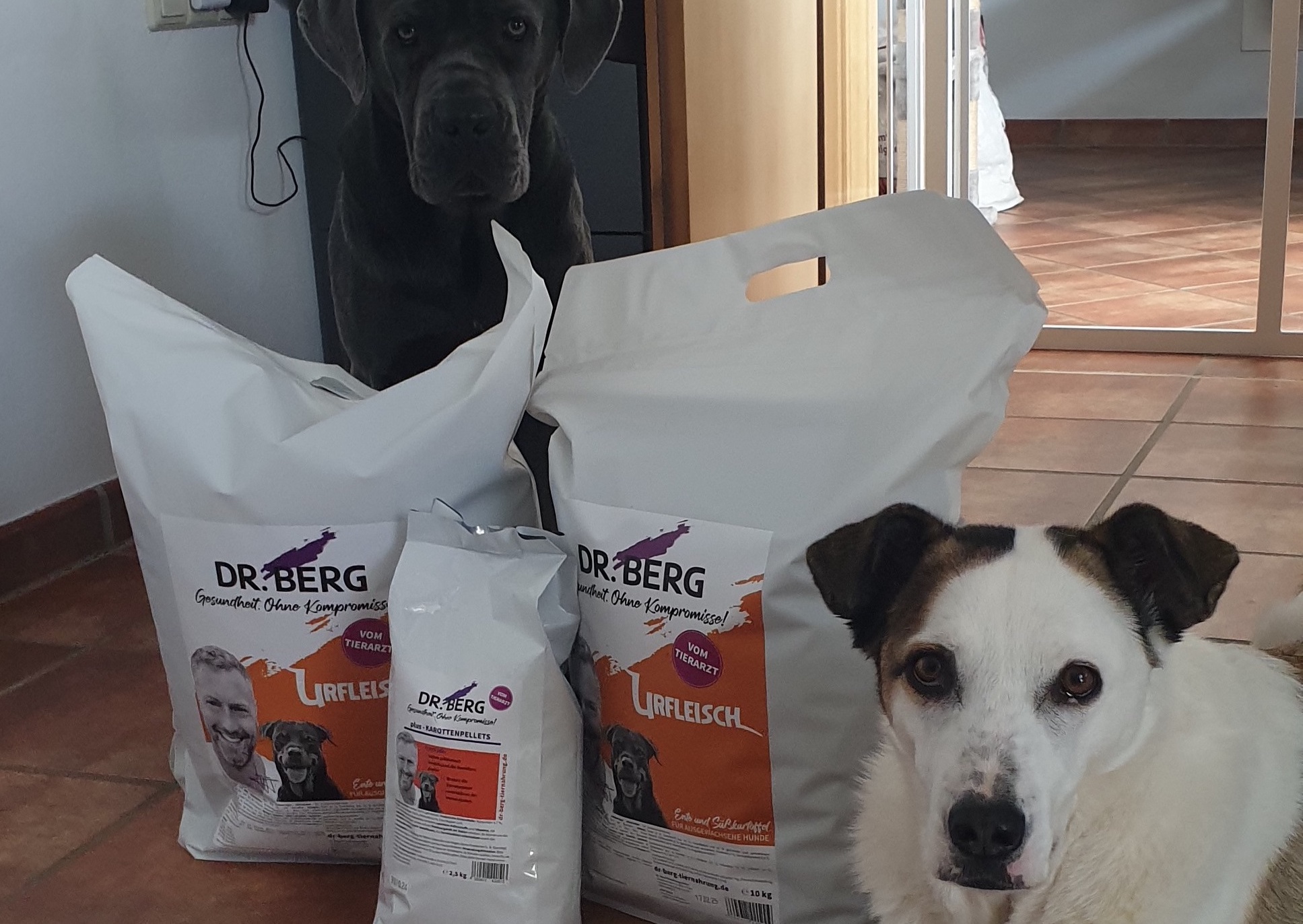 Sandra with Ishani und Kimmi
Hello everyone,
And thank you for the great advice - Dr. Berg has lifted a great burden from my shoulders. I'm glad that finally someone speaks plain language and clears up all these prejudices and false claims.
Best regards,
Sandra with Ishani and Kimmi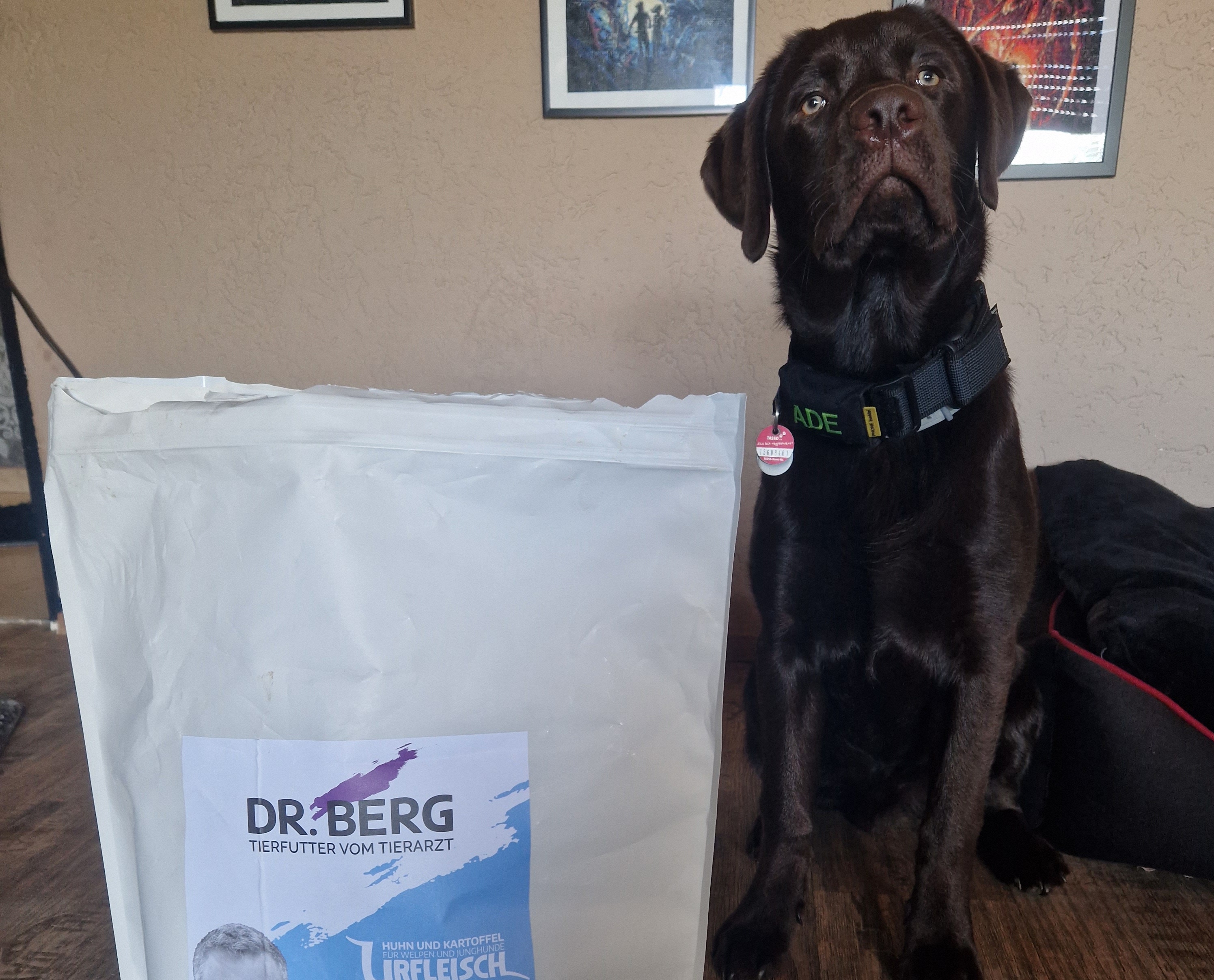 Susanne with Labrador Ade
This is
Ade
(7.5 months young), a chocolate brown
Labrador
and a
very satisfied
customer of Dr. Berg!
At the moment he is still getting the
URFLEISCH chicken & potato for young dogs
. Ade is often admired for his
shiny coat and good physique
.
Susanne & Ade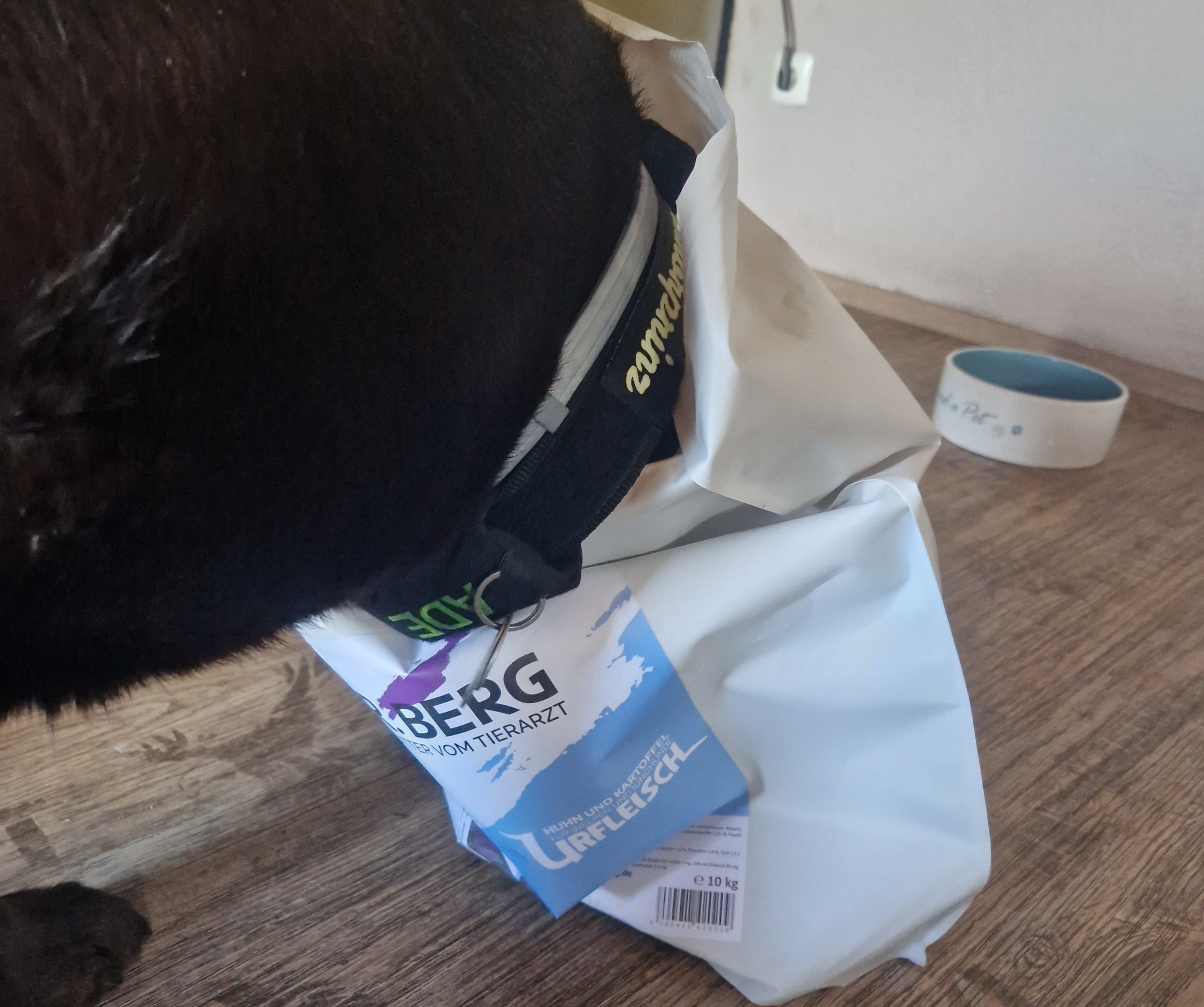 Susanne with Labrador Ade
That's why Dr. Berg
Explainer videos and blog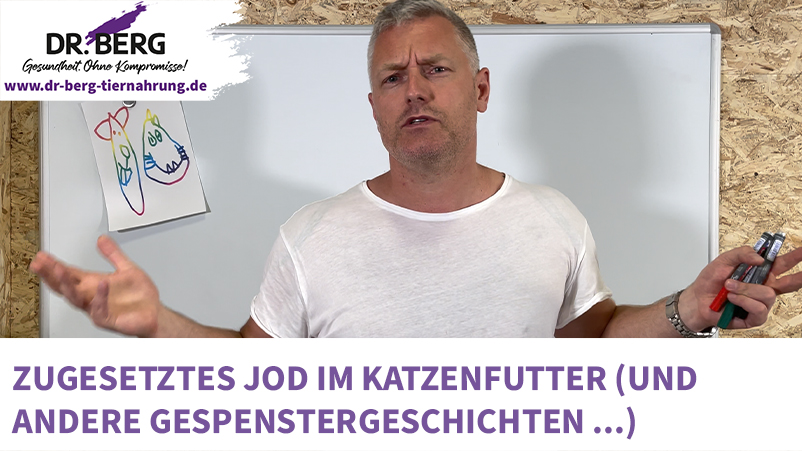 Added Iodine in cat food (and other ghost stories...)
01.06.2023
Why do cat owners look for low-iodine food?
Cat owners often contact us specifically asking for food for their cat that does not contain any added iodine or has only a very low iodine content. Why is that?
Hyperthyroidism in cats
Fact: About every 5th cat gets an overactive thyroid in old age. And in this context the statement is circulating that too much iodine is the cause of the development of thyroid disease! But beware! This statement is not true! Added iodine does NOT lead to an overactive thyroid! This is a disease where extra tissue proliferates!
Iodine and the thyroid: An important connection
Iodine is the central atom in the thyroid hormones, which are essential for humans, dogs and even cats. In the case of hyperfunction, there are too many of these hormones, which contain iodine, due to the additional tissue. And that's where the misconception comes from that you just need to consume less iodine.
Misconception: Less iodine to prevent hyperthyroidism?
In the case of an existing hyperfunction, a reduced intake of iodine can already have a positive effect on symptoms! But increased iodine intake does not lead to an overactive thyroid developing in the first place! And certainly not due to the small amounts that are added to a feed (which is important, by the way, since the raw materials used usually come from an iodine-deficient area). So don't worry about iodine in cat food!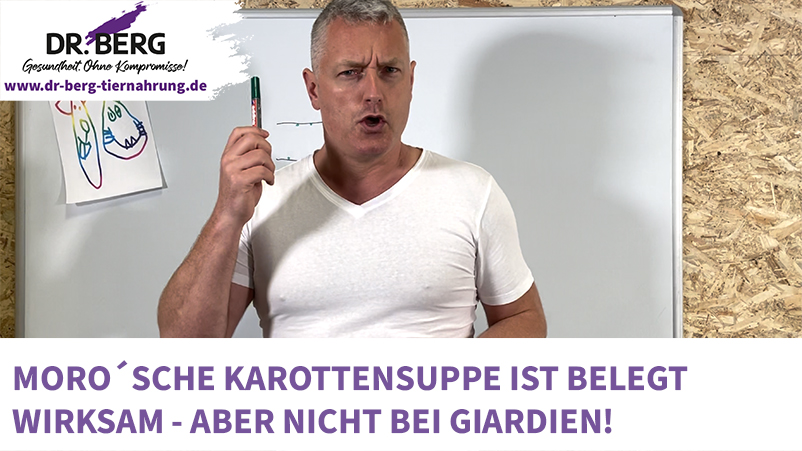 Moro'sche carrot soup is proven to be effective - but not for Giardia!
25.05.2023
What is Moro'sche carrot soup? How can I use it for diarrhea? How does it work? We get asked these questions again and again in our feed consultations.
How does Moro's carrot soup work in the intestine
Pediatrician Ernst Moro once discovered that if you boil carrots for a long time, small carbohydrate structures are released that look similar to the carbohydrate structures on the intestinal wall. As a result, free bacteria can bind to these released carbohydrates in Moro's carrot soup and consequently can no longer cling to the intestinal wall. So they are simply excreted and can no longer cause any damage in the intestine.
Proven effectiveness in bacterial diarrhea
This works very well for bacterial diarrhea, sometimes even better than antibiotics and without any side effects! This effectiveness has even been scientifically proven by studies (especially from human medicine)! Caution: This only applies to intestinal diseases caused by bacteria!
Also effective for Giardia infection?
There is no proven effectiveness for Giardia infection! Giardia are more complex, they have a different structure than bacteria and, in addition, different ways of attaching themselves to the intestinal wall and causing damage there.
Reviews about Dr. Berg Pet Food