|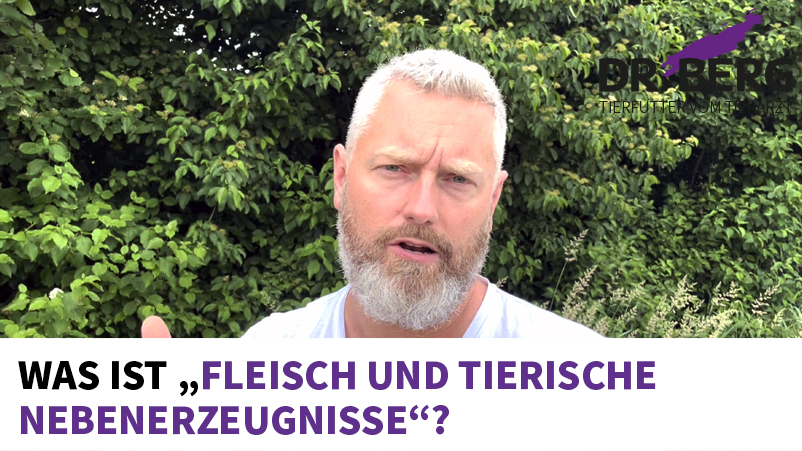 What is "meat and animal by-products"?
09.06.2022
In two of the last videos we have already informed you that:
1. any meat in animal feed comes from food production and
2. any meat in animal feed is automatically an "animal by-product" of category 3.
Today we are talking about the third point: 3. All meat in animal feed is belonging to the category "meat and animal by-products".
There are in every food similar ingredients? No! There are 3 different ways in which a feed manufacturer can deal with this umbrella term "meat and animal by-products" - namely via a closed, semi-open or open declaration:
In a closed declaration , only the umbrella term "meat and animal by-products" is enumerated for the ingredients. It is not clear which parts of the animal and not at all, which slaughter animal was used at all. Even the manufacturer himself does not know the exact composition! When do you use such a declaration? Most likely, if you use many parts of the slaughter animal that do not sound so nice or do not have a good reputation. Such a declaration could be an indication of poor quality. (And also not useful for animals with a feed intolerance or allergy!)
A semi-open declaration lists which parts were used by which animal - in a descending order of weight, but without exact information.
In the case of an open declaration the exact percentages are also included.
For example, if you have two cans of feed with chicken from different manufacturers in front of you, which differ greatly in price, then take a closer look at the percentages for the chicken: One may only contain 4%, the other maybe even 50% chicken. This explains both price and quality differences! By the way, a feed may only be called "with chicken" at the front of the label, for example, if at least 4% of it is contained!