|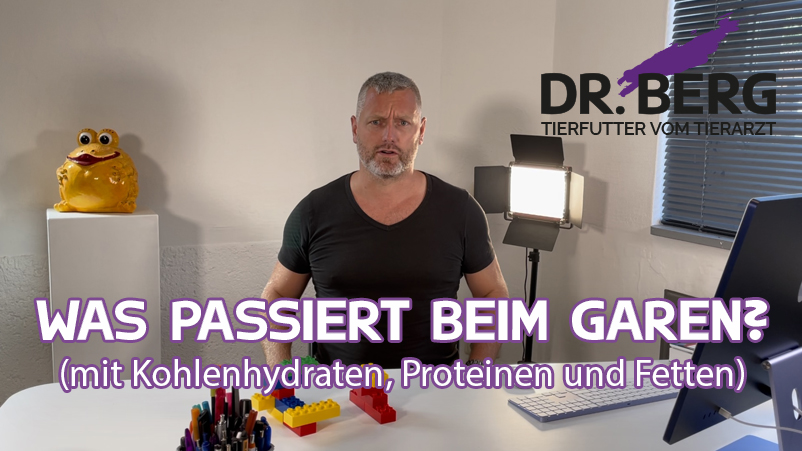 What happens when cooking with carbohydrates, proteins and fats?
29.07.2021
Carbohydrates consist of glucose molecules that are chained together. When heated, the molecules start to move and the chains loosen and can even break. This increases the digestibility and allows the body to process it better.
Proteins
consist of different amino acids and together form a spatial structure. During cooking movement also occurs here, the bonds of the individual amino acids loosen and rearrange, i.e. the spatial structure changes. This is an important point for animals with
food intolerances
: For example, an animal does not tolerate raw beef, but cooked beef without problems (or vice versa). The reason is the altered spatial structure of the proteins due to heating. Cooking can increase digestibility, but temperature, cooking time and type of meat play a role here. (Here you will find all information about our
pro-ALLERGY
)
Fats consist of different fatty acids, but they do not form a spatial structure because they are not connected to each other. Therefore, fats cannot and do not need to be cooked. On the contrary, if fats are heated too much, they can even change adversely. This is also the reason why fats and oils (even in humans) are often added only after the cooking process so that the positive ingredients are preserved.