|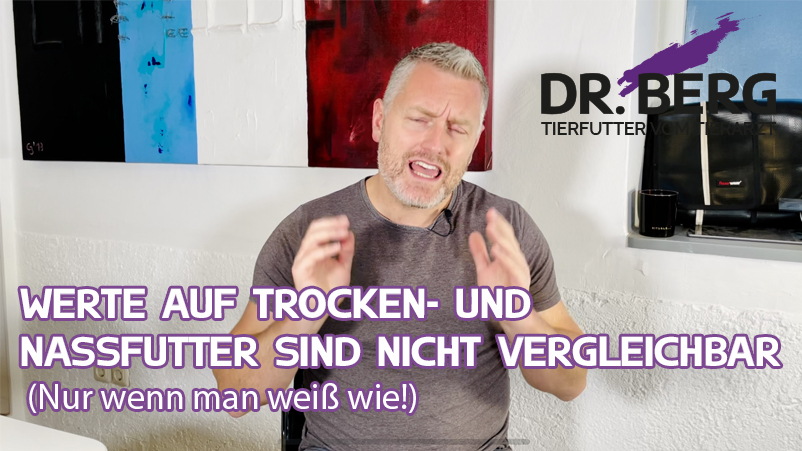 Values on dry and wet food are not comparable! (Only if you know how)
28.10.2021
Previous case: A dog owner asks us for advice, as her dog should lose weight. In a shop, she was advised in advance to switch from her previous dry food with 14% fat content to a wet food with only 7% fat so that her dog loses weight. But the dog does not lose weight! Why?
Important: The values indicated on the label of a dry food and the values on a wet food label must not and can NOT be directly compared with each other! These figures always refer to the original substance and, in order to be able to be compared directly with each other, must first be calculated down to the dry substance.
In the present case, this means that you have to calculate the water from the wet food (because water does not fill you up and the animal has to eat much more of the food) and so this wet food in the dry substance results in a fat content of 28%! Then you are no longer surprised that the dog does not lose weight or?
How to calculate the values of the dry matter?
In a dry food, take the value and add 10%. In our example: 14 % + 1.4 = 15.4 % fat content in the dry matter.
In a wet food, on the other hand, the value is multiplied by 4. In our example, this means: 7 % × 4 = 28 % fat in the dry matter.