|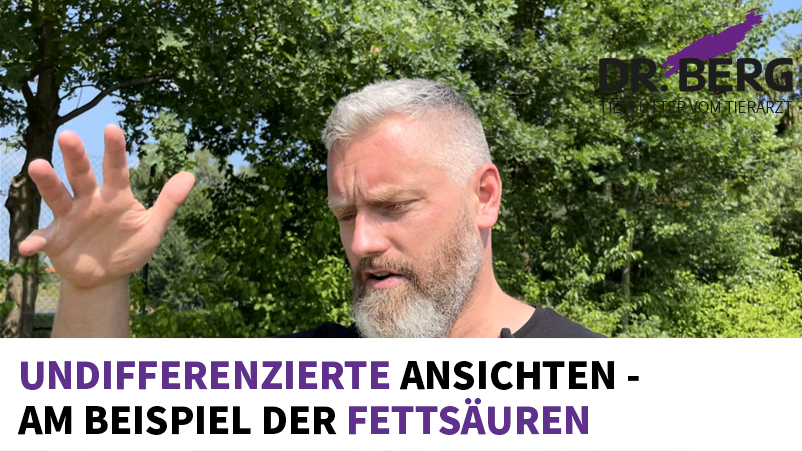 Undifferentiated views - using the example of fatty acids.
23.06.2022
Is our world developing more and more into a
black-or-white thinking
? Are extreme viewpoints increasingly above differentiated opinions and even mask them?
As an
example
fatty acids are
life-essential
nutrients, both for us and for our pets. A distinction is made between saturated and unsaturated fatty acids (e.g. omega-3 and omega-6 fatty acids). (A detailed video can be found
here
!)
Important
:
None
of these fatty acids is better or worse than the other - it always depends on the
correct ratio
! But all these fatty acids are essential for our body and have their justification!
Please
stay open to the subtleties
and look at things in a differentiated way! In addition to black and white, there are also many fine shades of gray in the world!