|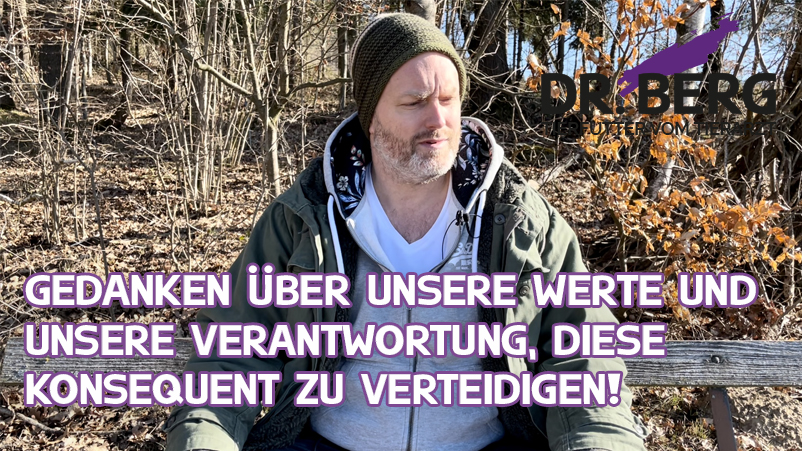 Thoughts about our world and our responsibility to defend it consistently!
10.03.2022
We are also very concerned about the war in Ukraine. We see the bad pictures, realize the suffering this war causes and think about how we can best help and do our part to reduce the terrible consequences for so many people. And we think a lot about ourselves, about our world order, about the mistakes that we ourselves have made and what part we have in the fact that the situation is currently as it is. What we as individuals can change, so that all people in the world can live freely and with freedom of expression.
National pride or patriotism are differing for us, because in our eyes it has something to do with exclusion like "I am German and you are different!" And so any kind of exclusion is strange to us, even despicable. If any (arbitrary) characteristics are used to form categories or drawers that are intended to distinguish people from each other - for example by skin color, religion, gender, sexuality - is unbearable for us personally.
Through the conflict in Ukraine, we have clearly felt how important our values are and that it is worth defending these values in any case. These are values such as freedom and that people all over the world are free to say what they think is right without being punished or oppressed. We woke up now! Each and every one of us can help defend these values - even for countries where they have not previously applied.
We are no longer allowed to cooperate with such countries, be it Russia, China, Qatar or similar, without exception and no longer trade with them! We must no longer support these rulers who oppress and exploit their own people through trade! At the same time, we have to be careful to look at the people in these countries separately from their state. The people of these countries are not assholes or evil people, quite the opposite! There must be no hostility towards these people - most of them do not want war! On the other hand, the states that oppress these people must be given maximum political toughness - including the people who bear the responsibility for ensuring that the states are like this! There must be no exception!
We must remove our world community from these states - not from the people there. Let's use this opportunity and reshape our western world order and also rethink our self consumer behavior. Every single one of us can make a difference!