|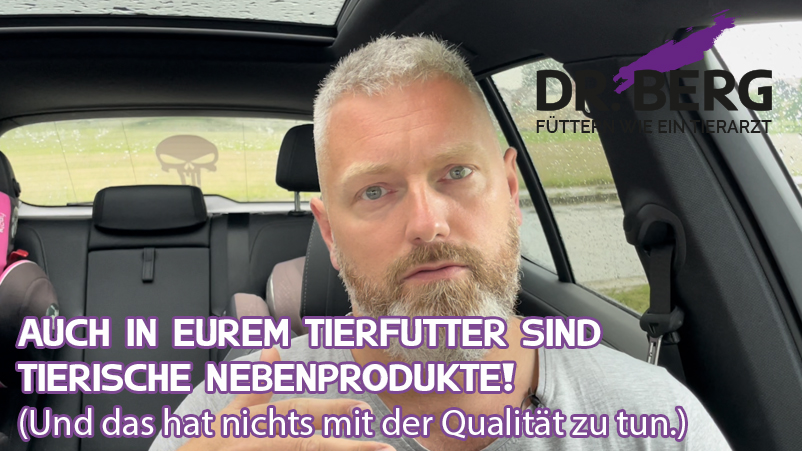 There are also animal by-products in your pet food! (And that has nothing to do with quality.)
25.05.2022
K3 material - what is it exactly?
As explained in the last video, the meat for animal feed comes from food production. However, if it has been assessed by the official meat inspector as not suitable as food during the meat inspection, it is automatically an animal by-product. These can be organs, but also muscle meat!

Animal by-products are then divided into 3 categories :

Category K1: sick parts and deceased pets - this meat will be discarded.

Category K2: dead (i.e. not slaughtered) animals or, for example, meat with foreign bodies in it - this meat is also discarded, but can also be used for e.g. the leather or cosmetics industry.

Category K3: Meat that is not hazardous to health (e.g. with discoloration, deposits, scarring), but would not be bought by humans. Or organs, e.g. liver, which have been judged to be suitable, but which a pet food dealer wants to buy. Purely by this purpose, it automatically becomes K3 material.
Every meat that a pet food retailer buys for its production is therefore automatically an animal by-product category 3. This means that every animal feed contains only K3 material!