|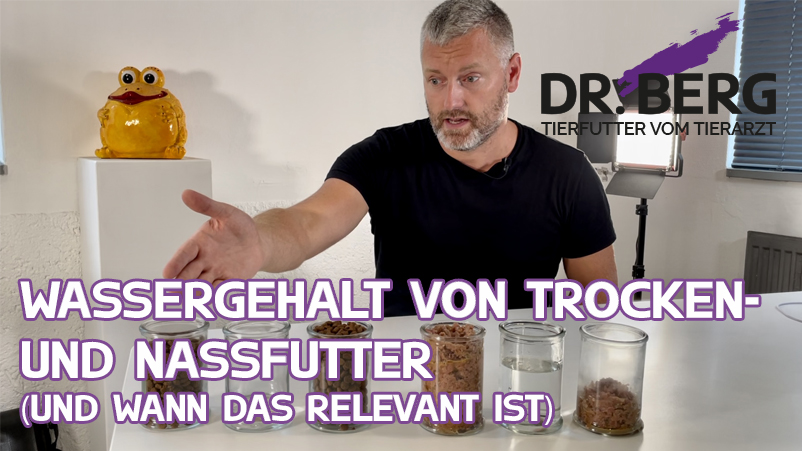 The water content of dry and wet food (and when this is relevant)
16.09.2021
The question of what is the difference between dry and wet food always reaches us. Our answer: The energy content!
What is that? Both types of feed differ in the water content: A wet food contains about 75% water and 25% dry matter, a dry food only about 10% water and 90% dry matter.
What is the drough substance? The dry matter is what makes your pet full. Dry food contains the equivalent of about 3 x more of it than wet food, so it also has about 3 x as much energy.
When is it important to pay attention to? If you want to feed your pet mixed, you should keep an eye on these different energy contents so that your animal does not become too thick or too thin.