|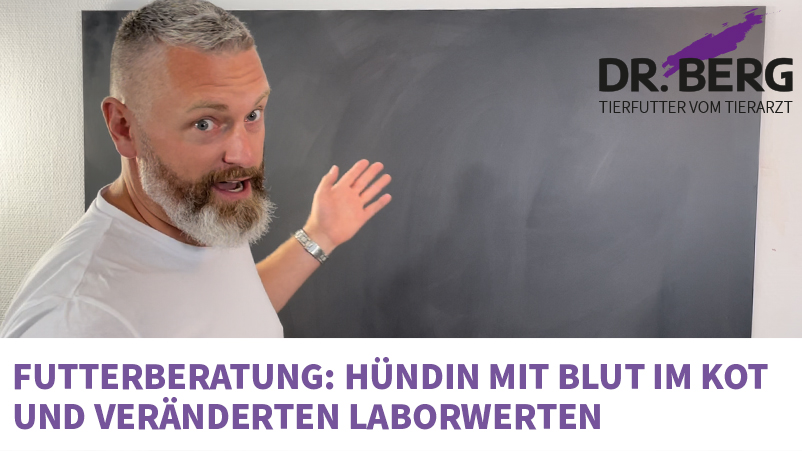 Pet feed advice: Dog with blood in the poop and changed laboratory values
28.07.2022
Today we let you take part in one of our feed consultations with a customer so that you can see, how such a consultation works and how we think at Dr. Berg Pet food!
We look forward to your feedback on how you find the video and whether we should publish pet food advice from us more often.
Regarding the current case: Our customer's dog had blood in her poop and some changed laboratory values ​​(but see for yourself in the video...). The pet clinic advised her to change her feed. Whether a change of feed would have really helped in this case or whether the cause was something completely different, Dr. Gregor Berg explains here in detail in the video - including all connections of the blood values.
Sometimes it just makes sense to get a
second opinion
- like in this case.
If you also need a personal pet food advice, please contact us at any time, preferably by e-mail to info@dr-berg-tiernahrung.de or you can use our special form for
personal pet food advice
! The vets in our team will be happy to advise you!