|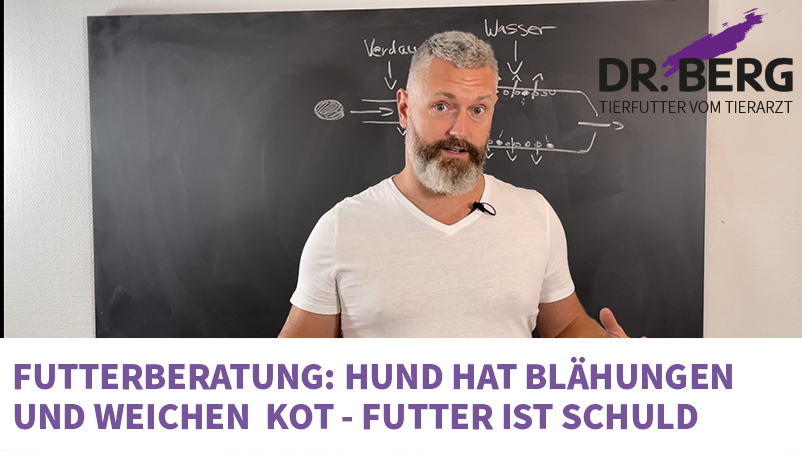 Pet feed advice: dog has flatulence and soft faeces - food is to blame
08.09.2022
Today we are letting you take part in one of our feed consultations with a customer so that you can see how such a consultation works and how we think at Dr. Berg Pet food!
Regarding the current case: The customer contacted us because her dog had a lot of flatulence and soft faeces. The currently fed feed contains a crude protein content of 39%.
All protein digestion takes place in the small intestine. The large intestine then reabsorbs the water back into the body. Many intestinal bacteria are also found here, including gas-forming bacteria.
If a feed that is too high in protein is fed, the small intestine will not have the time to digest all of it and undigested protein will end up in the large intestine. There, on the one hand, the gas-forming bacteria feed on it and multiply diligently, which leads to increased flatulence. In addition, these bacteria also bind water, which should actually be reabsorbed, which in turn makes the faeces softer / more liquid.
However, the actual need for digestible crude protein of dogs is known (10 g per MJ) and was twice as high with the fed food - far too much! Why do manufacturers make a food with such a high protein content? Our tip: Don't be fooled by high numbers just because they look good at first glance. The protein content (and also the content of other ingredients) must always be set in relation to the needs of the dog or cat.