|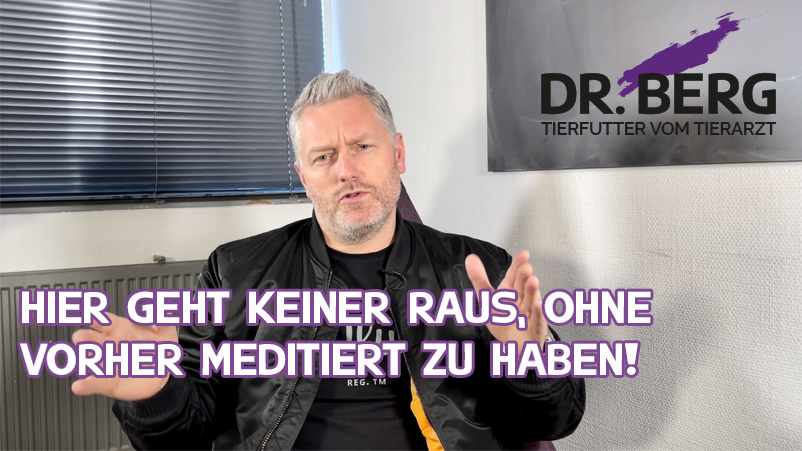 No one leaves here without having meditated first!
25.02.2022
Animal feeding is important, but not the most important thing in the world. Therefore, there is another topic for you today, namely meditation.
Regular meditation leads to the fact that you can give space to things that are pouring in from the outside in order to be able to look at them and not have to react immediately, be it positive or negative. What meditation Dr. Gregor Berg personally uses and how you can start meditation, can be seen in the video.
Our tip to you: Try it regularly over a longer period of time, it is really a gain in quality of life!