|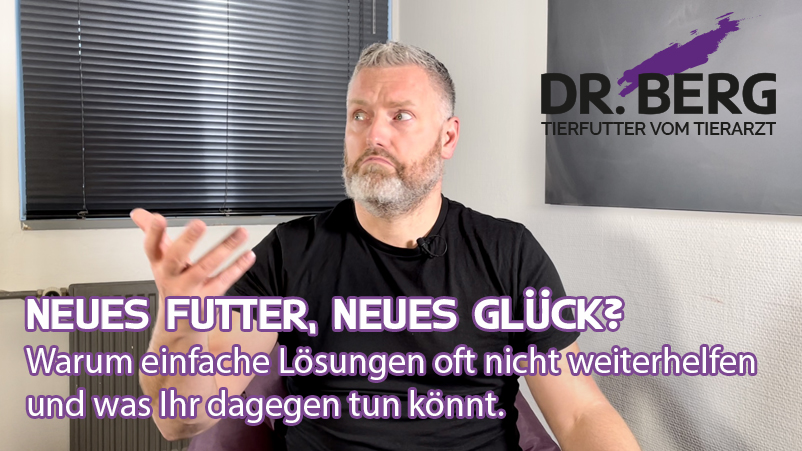 New food, new happiness? Why simple solutions often don't help!
31.03.2022
The choice of food for your pet is not a one-time decision, but an ongoing process, in which questions and problems can arise, and which must therefore be adapted again and again. As an example: Your cat suddenly starts to scratch more or your dog gets diarrhea.
Often, a pet owner is then recommended as a fast solution to change the food. And often the problem is also solved. But what if not? Then a real food change odyssey begins for those affected: the problems occur even after repeated feed changes over and over again.
Be careful if simple solutions are recommended to you again and again! Even a good food can not solve a problem that has nothing to do with feeding itself! Therefore, it is important to take a closer look at what the reaches for the problems are: Is the food itself really not tolerated? Or are there possibly problems in the gastrointestinal tract or a metabolic disease or other?
It is therefore worthwhile to contact someone who can look behind the scenes, such as us. We take a close look at the backgrounds so that the problem of your dog or cat can be solved. For this reason, since we often cannot offer the desired, fast solution on the phone on an ad hoc basis, we have created a detailed feed advice form for you. You can use this to describe the problem of your pet to us, so that we have all the necessary information that is important for a funded consultation by our veterinarians in the house.