|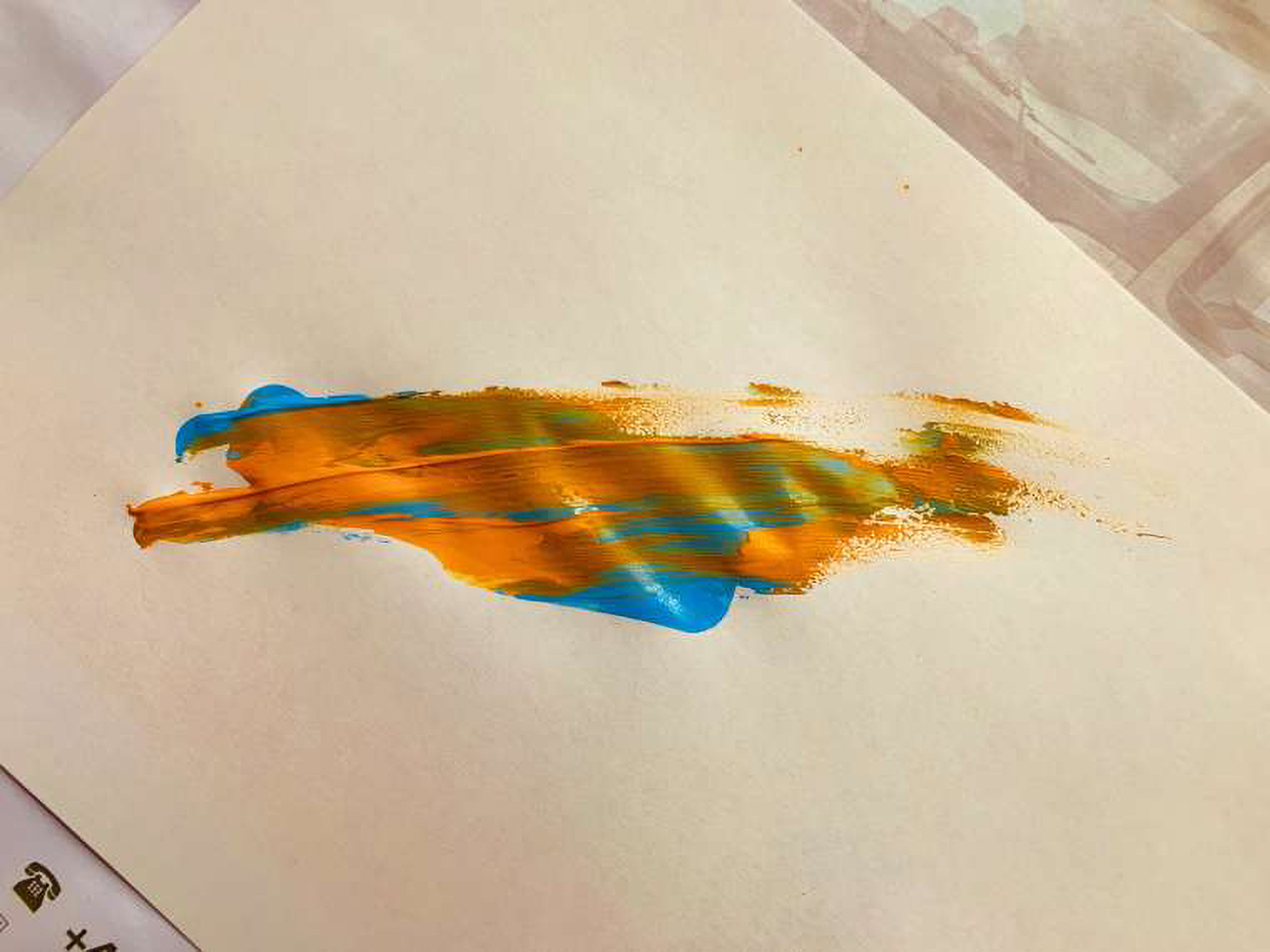 New brand identity – new happiness
03.03.2020
Hi.
If you have been buying
Dr.-Berg
for a long time, you may have noticed that we have changed
our logo
. And actually even a
little more.
But let's stick to the logo for now. So that you know what I'm talking about, I'll show you the two versions again:
Previous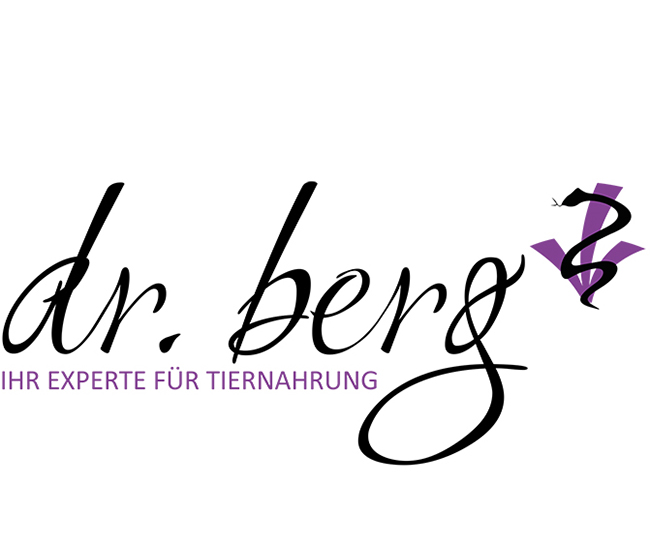 Now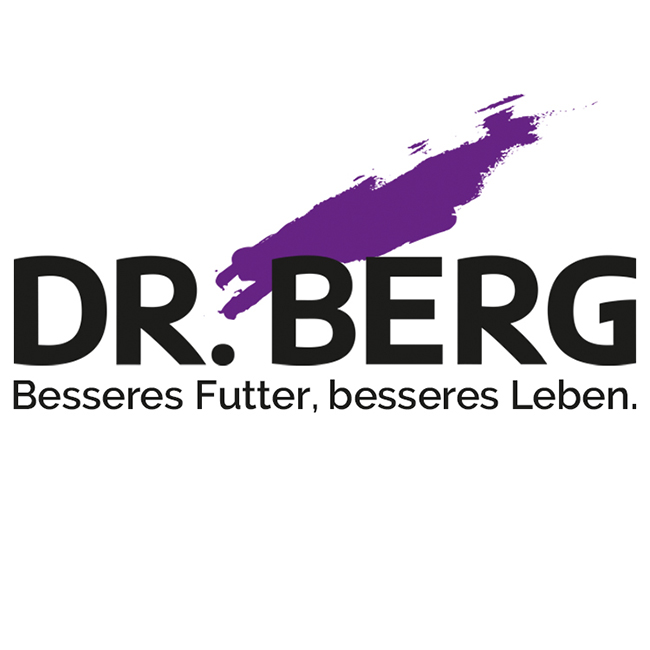 What do you like our (new) lettering?
Downright my question: Which one do you like more? Write a short comment on it below (I really read it, I promise). That would make us very happy. But back to the logos. Before we started with Dr. Berg, we thought about who would buy our food. We thought, "Women." Pretty petty somehow, right? And so that the women also see a logo that they like (you see: we had good intentions!), we took an ornate font... Yawn. Because the big "D" and the big "B" looked pretty stupid, we thought it's a good idea to just write everything in small letters. There was the lettering: lowercase, thin, ornate. But were we? No, we weren't. Alone in contact on the phone, but especially at a personal meeting, our customers quickly realized: someone clearly says what he thinks is right, no one stammers quietly. Clear, stable, audible. Quite different from the lettering. But now you can see that too, right?
Dr. Berg disguised as a skewer
The second (striking) change concerns the "Dr. Berg" on the labels, i.e. the photo of me on the cans and bags. There is also a story about this: It was important to us that there is a photo of me on our food, so that it is clear that we have a real veterinarian behind it (and not a nice invented story, see my first blog entry). Someone then had the idea "polo shirt" – and no one objected. When I realized that I didn't have a polo shirt at home, all the alarm bells should have gone off and I realized that I was somehow putting together a disguise. But well. So I bought a white polo shirt (first mistake) and shaved off my beard (second mistake). Clean-shaven? Honestly, I've never been clean-shaven for the labels since this photo session – and not even the years before. There I was: in a polo and without a beard stubble and looked into the camera. You can see the result here: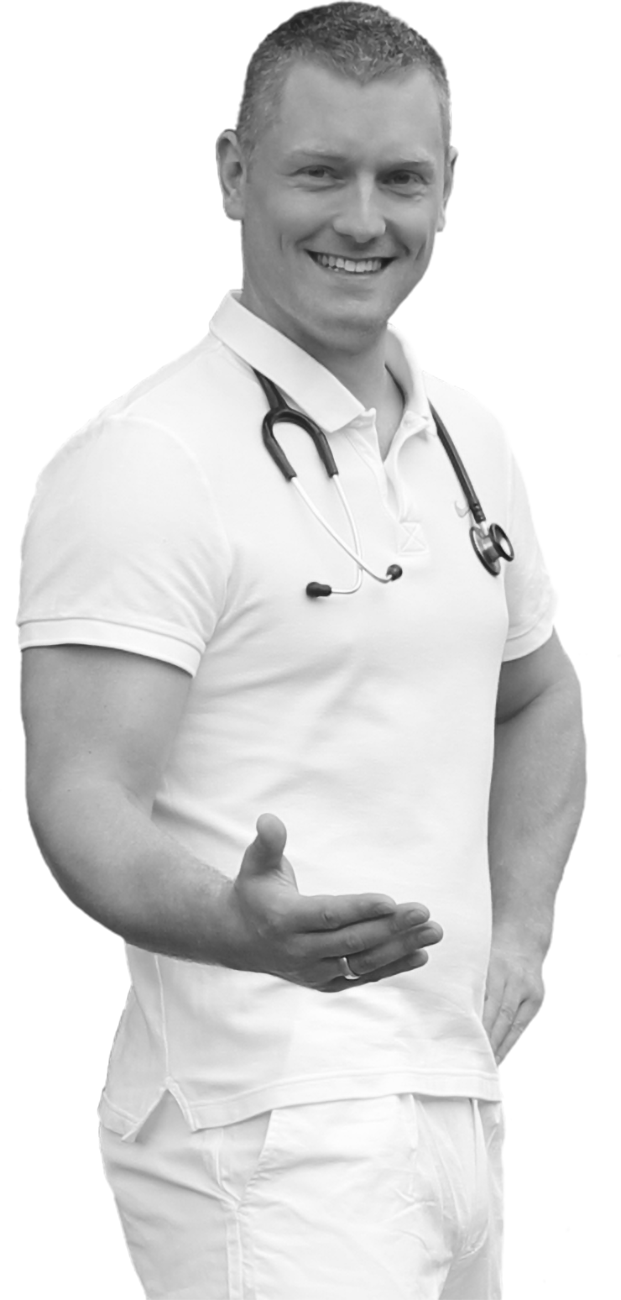 Right honest? Who is this? Yes, I exist and many of you have already had direct or indirect contact with me. But the skewer there is honestly quite foreign to me. You think a veterinarian MUST look like this? I know there are people out there who think that and who told me that right away. But as I wrote in my first blog post: You can expect honesty and openness from me. And that also means that I show myself as I am. And that's why the "new Dr. Berg" on our products looks like this: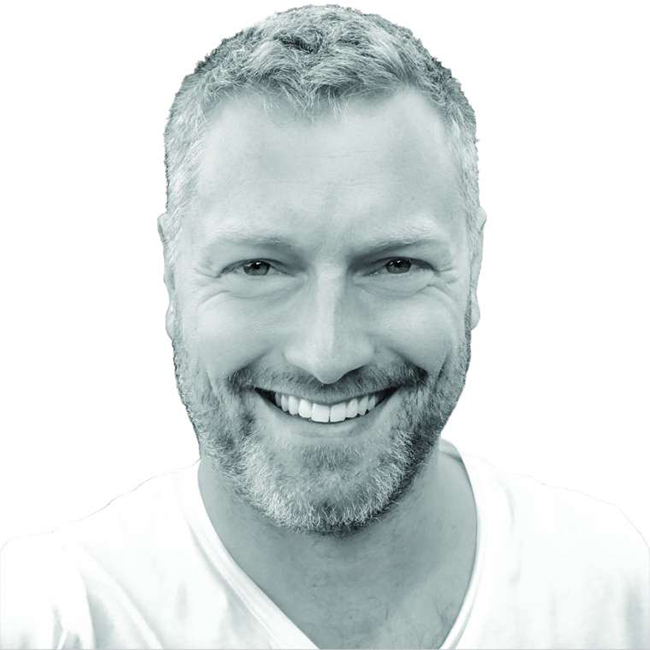 If you've been to our office or seen me anywhere else, you know: yes, that's what it looks like, the "Dogtor" Berg (little insider).
The logo remains: the POW
Previously we had this sign next to the "dr. berg". That was okay, but now in retrospect not particularly pithy. When the lettering and photo were changed, we also wanted to adapt the logo. Jasmin said: "Just do something. Just don't think so much." And that's what I did. I took a piece of paper and pressed two blobs onto the sheet directly from the paint tube. Two colors (because I originally THOUGHT that the logo MUST be two-color. I looked at it for a while and then wiped the paint over the sheet with my hand. The result was the "POW" of Power, but also an allusion to "Paw". The original looks like this: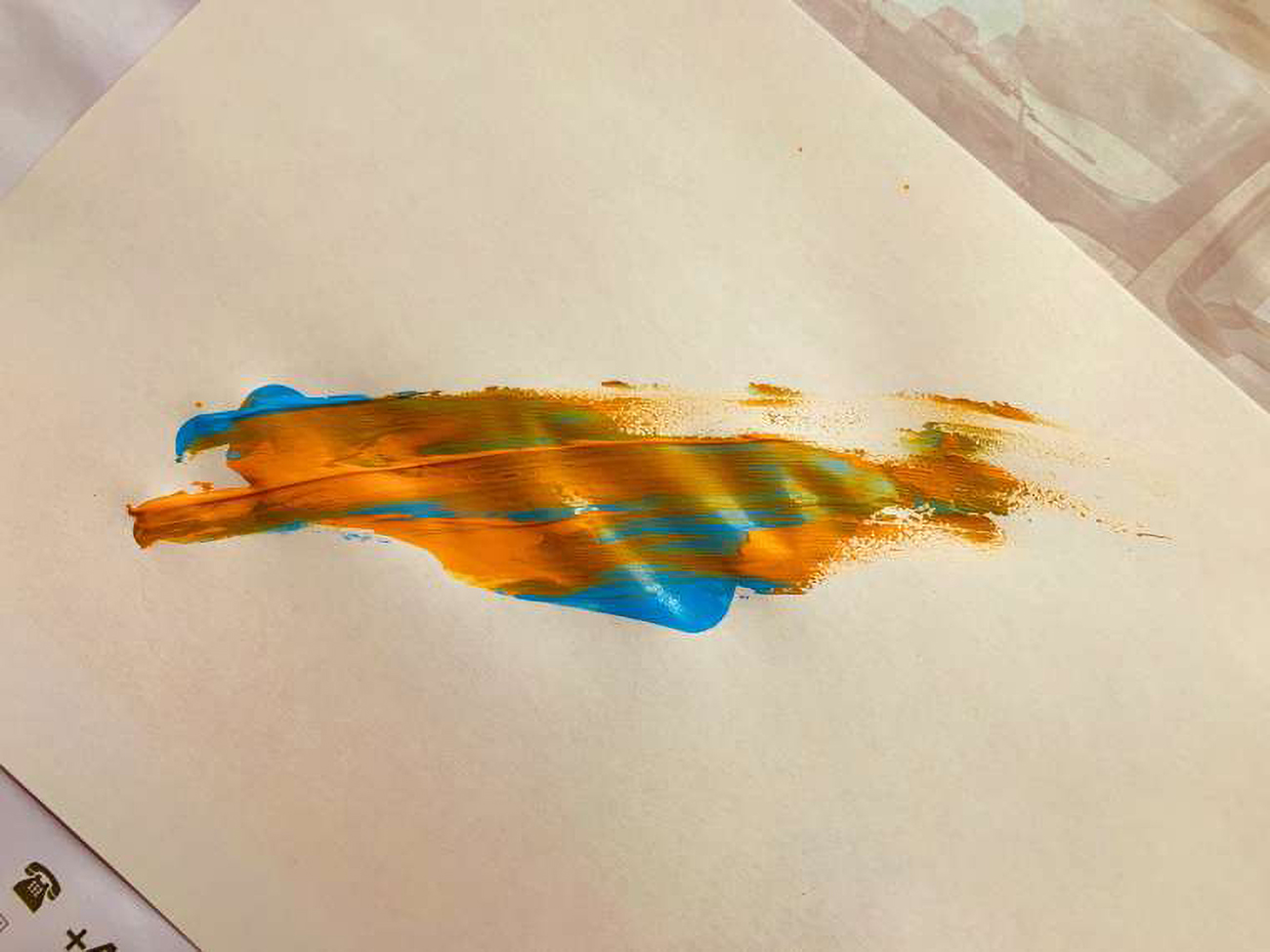 I then scanned the POW and colored it purple on the computer. Turned up (yes, it goes up!) and that's it. What do you think? I say this: there are things that symbolize power and dynamism, and then there are things that ARE. The POW is one of them, isn't it? I look at our logo and always get in a good mood. Or I would get them if I hadn't always had them in general. *wink smiley*
So. And now it's your turn. We are really interested in your opinion, so let's be serious: How do you like our new brand identity?
I wish you all the best and get the POW out.
Your veterinarian Dr. Gregor Berg