|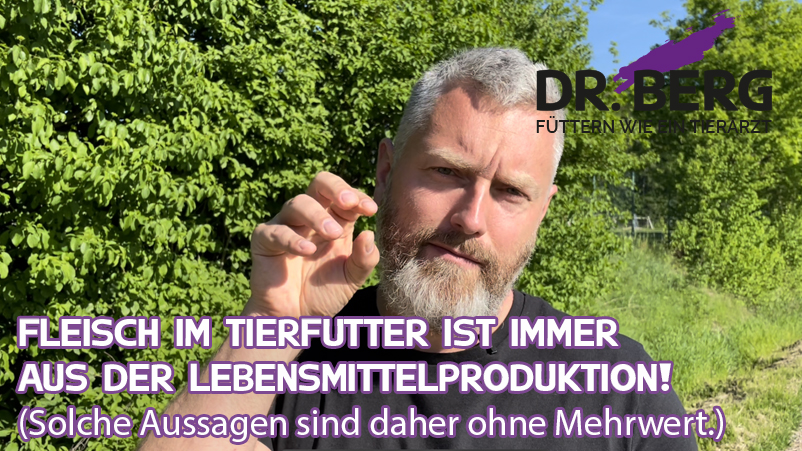 Meat in animal feed is always from food production!
19.05.2022
What goes into a dog and cat food? We will make a few videos on this question in the future and start with today's question:
Which meat is included in the feed? According to the Animal Welfare Act, the slaughter of an animal only is allowed for human consumption! A pure slaughter for the production of animal feed is even forbidden! (Yes, there are exceptional cases here, e.g. for feeding snakes.)
Therefore, (marketing) statements such as "feed with meat from food production" are actually meaningless because all meat comes from it.
Which parts of a butcher's animal are used in feed production, you can see in the video next week!