|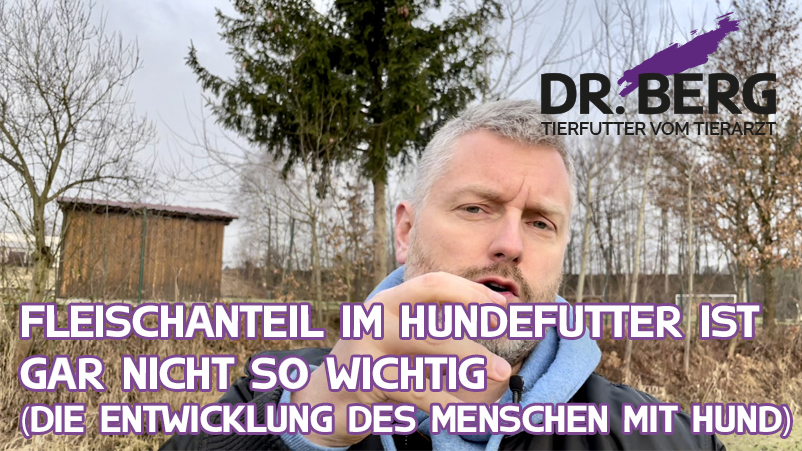 Meat content in dog food is not so important (The development of humans with dogs)
03.02.2022
How high should the meat content be in dog food? Our answer: Less than some people think! Because the dog is no longer a wolf.
The development of the dog is very closely linked to that of humans: The wolf has worked together with humans for several hundred thousand years to move away from the unsocialized moving towards sedentariness (with agriculture and animal husbandry). Thus, (as in humans) its food composition has changed to that of the dog, which is adapted to the food of humans. The nutrition of dogs and wolves is therefore different!
The meat content in dog food must therefore be not exorbitantly high! In dry food, for example, a crude protein value of about 21% is usually a good, needs-covering guideline! Much more important than the meat content alone is therefore that it is a complete feed!