|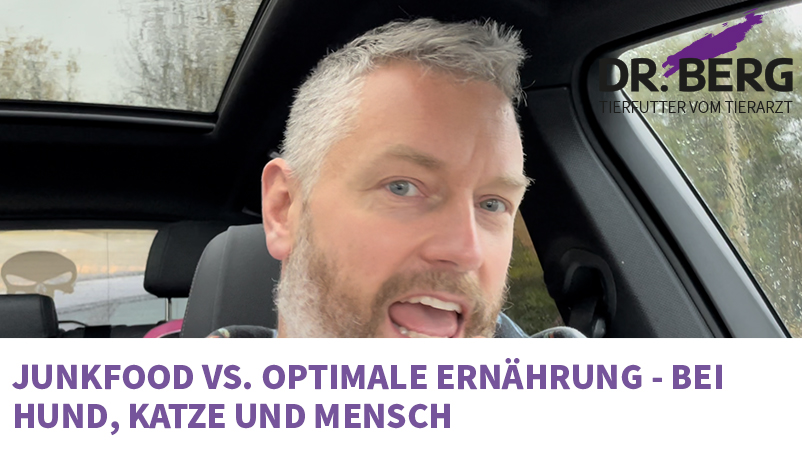 Junk Food VS. optimal nutrition - for dogs, cats and humans
17.11.2022
We recently had an interesting question under one of our videos: "What actually is junk food in pet food?"
We define junk food in humans as food that is unsuitable for a healthy diet in the long term due to the composition of the nutrients, for example fast food. This has less to do with the raw materials from which the food is made or the quality of the ingredients, but has more to do which nutrients the finished food contains in the end, i.e. how many proteins, fats, carbohydrates, etc.
A healthy diet has an optimal ratio of these nutrients. The more a diet deviates from this, the more likely it is junk food. This is the case with us humans, but also with dog and cat food.
It is also possible that some expensive premium food could also be described as junk food according to this definition, as it is unsuitable for a healthy diet for your pet in the long term.
You can find our pet food for dogs and cats
here
!