|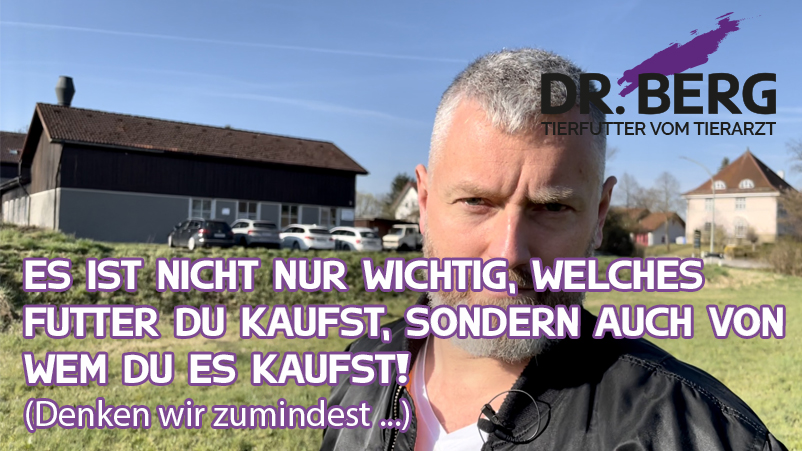 It is not only important what food you buy, but also from whom you buy it!
14.04.2022
I always make videos that are not about feeding dogs and cats, but also about me, about my attitudes, about Dr. Berg Pet Food as a company and about the people who work there. But why am I doing this?
For me personally, it is all important to know who my counterpart is, how this person feels about certain topics and how he ticks – even if I only want to buy a product from him. And this is just as important to me for small as well as for very large companies to know how it positions itself on certain topics, such as sustainability, working conditions, etc.
We ourselves are a small company which pays attention to values. And so that you can get to know us and form an opinion about us, we also make videos that have nothing to do with animal feeding. :-)