|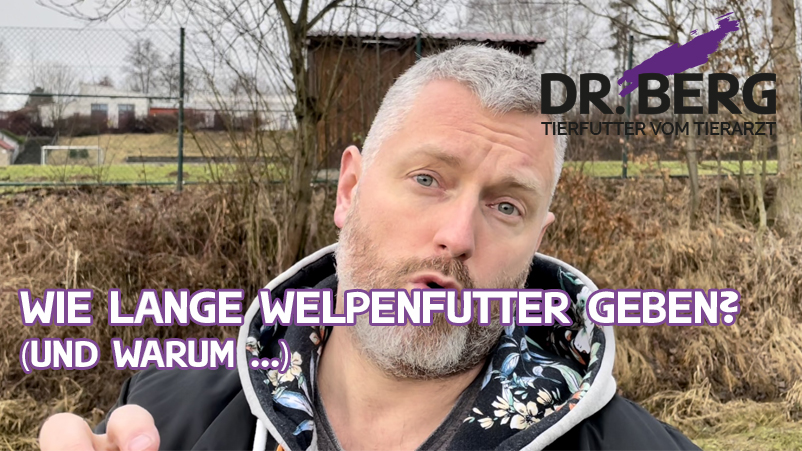 How long do you have to give puppy food? (And why?)
20.01.2022
How long do I have to feed puppy food and when can I switch to food for adult dogs?
The most obvious difference between puppies and adult dogs is the body size! To grow a puppy needs more proteins (as a "building material" for the body) and also more energy and micronutrients for the enzymes and metabolism (the "construction workers" in the body). Therefore, a puppy food should contain more protein and energy than a food for adult dogs.
For bone growth, which is crucial for reaching the final height, the puppy also needs a
certain calcium-phosphorus ratio
. As soon as a puppy no longer grows upwards, a special puppy food is no longer necessary, and it can be switched to food for adult dogs. For example: Smaller breeds can reach their final height with half a year, with large breeds this of course takes longer. You can see the possible exception cases there in the video. And why for cats a special putty food is a marketing gag, you can see
here
.