|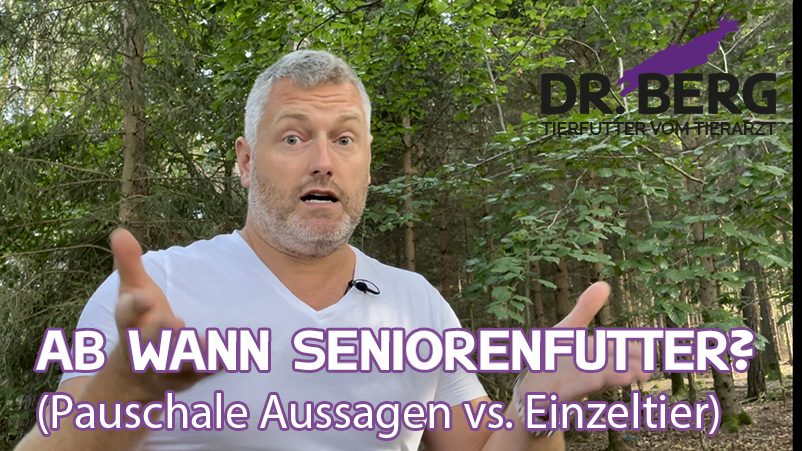 From when senior food for dogs and cats: sweeping statements VS. single animal
11.08.2021
Again and again the question reaches us from what age it makes sense to feed senior food.
While the growth phase in animals, i.e. the
puppy age
is clearly defined (namely until the completion of height growth and reaching the final weight), there are
no
clear biologically set
limits
for entry into senior age. We all age daily, it is a creeping process that takes place at different speeds and at different times. In the growth phase, there is an increased need for nutrients so that body mass can be built. Once this is complete, the
nutrient requirements
also changes again and it can be switched to food for
adult dogs
. (With cats, on the other hand, it is different: a special kitten food is a pure marketing gag! You can see in our video
"Puppy food - marketing or meaningful?"
)
"Senior" on the other hand is not a special defined phase: From when this phase occurs, it always depends on the animal! If a dog copes well with food for adult animals, there is no reason to change. It is much more important to detect small damages in the body, which unfortunately add up in the course of life, at an early stage - through a regular checkup at the veterinarian. In this way, such micro-damage can be detected quickly and counteracted, for example with the optimal feeding especially for the respective animal. It is therefore important to consider for each animal individual what needs it has in old age, instead of mentioning a blanket age limit for senior food.
Here you will find our
dry food for dogs
. If you have any questions, please do not hesitate to contact us.