|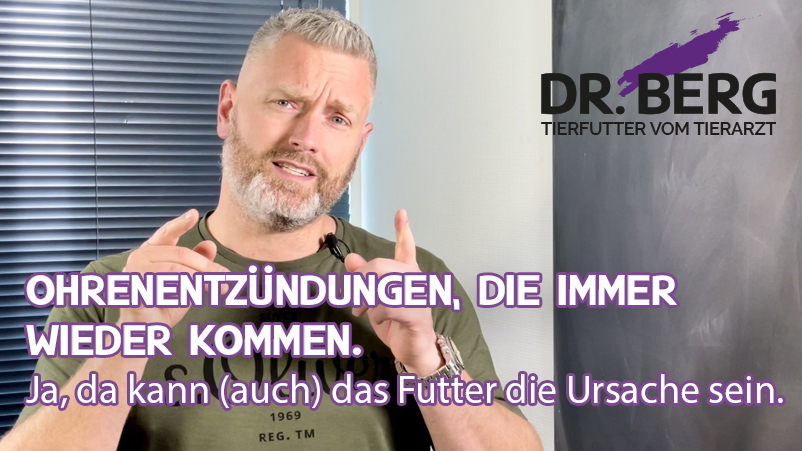 Ear infections that come back again and again. Yes, the food can (also) be the cause.
17.03.2022
What can I do about it if my dog gets inflammation in the ear again and again?
Ear infections are effects of another primary cause, for example:
Anatomical reasons, e.g. floppy ears and also the behavior of a dog, for example, that he likes to swim
Leaches that pre-damage the skin and pave the way for inflammation of bacteria and fungi
All allergies, especially food allergies, whereby the skin is pre-damaged by the excessive reaction of the immune cells
The veterinarian can prescribe a remedy for ear infection and the secondary infection disappears from it. However, the next inflammation may not be long in coming because the root cause has not been resolved. Important: these drugs for the ear may only be given if the eardrum has been checked with the otoscope beforehand whether the eardrum is intact! Therefore, never use on your own nor remnants of medications that you have at home from the last time!
What is there for simple home remedies to combat recurrent ear infection? You can rinse the ears with a water-white-wine-vinegar-solution: 3 parts water and 1 part white wine vinegar. How exactly this solution should be put in the ear of the dog, you can see in the video. This mixture lowers the pH-value, which yeasts and bacteria do not like, and is also not neurotoxic!
Here you will also find food for dogs with food allergies and skin problems: our
pro-ALLERGY
.