|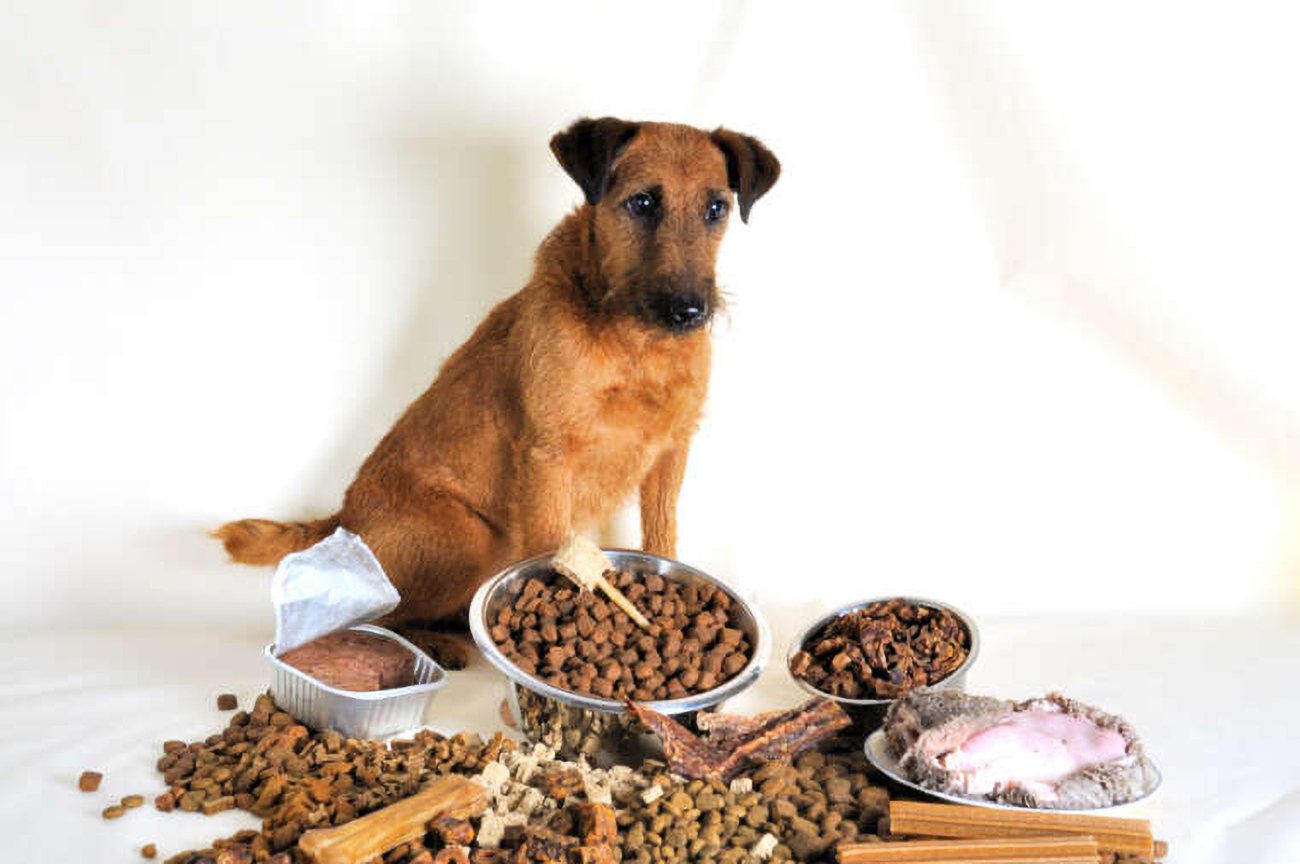 Cold-pressed feed is good. Extruded food is better, we think.
21.07.2020
Hello You.
At this point I haven't let anything be heard from me for quite a while. This was largely due to the (initial) corona time. Of course, I've seen that other companies, feed manufacturers or zoo retailers have done it quite differently and, unlike us, have become rather busy, but I didn't like that. With most (especially entrepreneurial) speeches, I always had the feeling that under the heading "We help you through the corona season." the often felt security of people was used to massively increase their own sales of the products. And personally, that repelled me rather than attracted me. So much for explaining why we pressed Sending pause.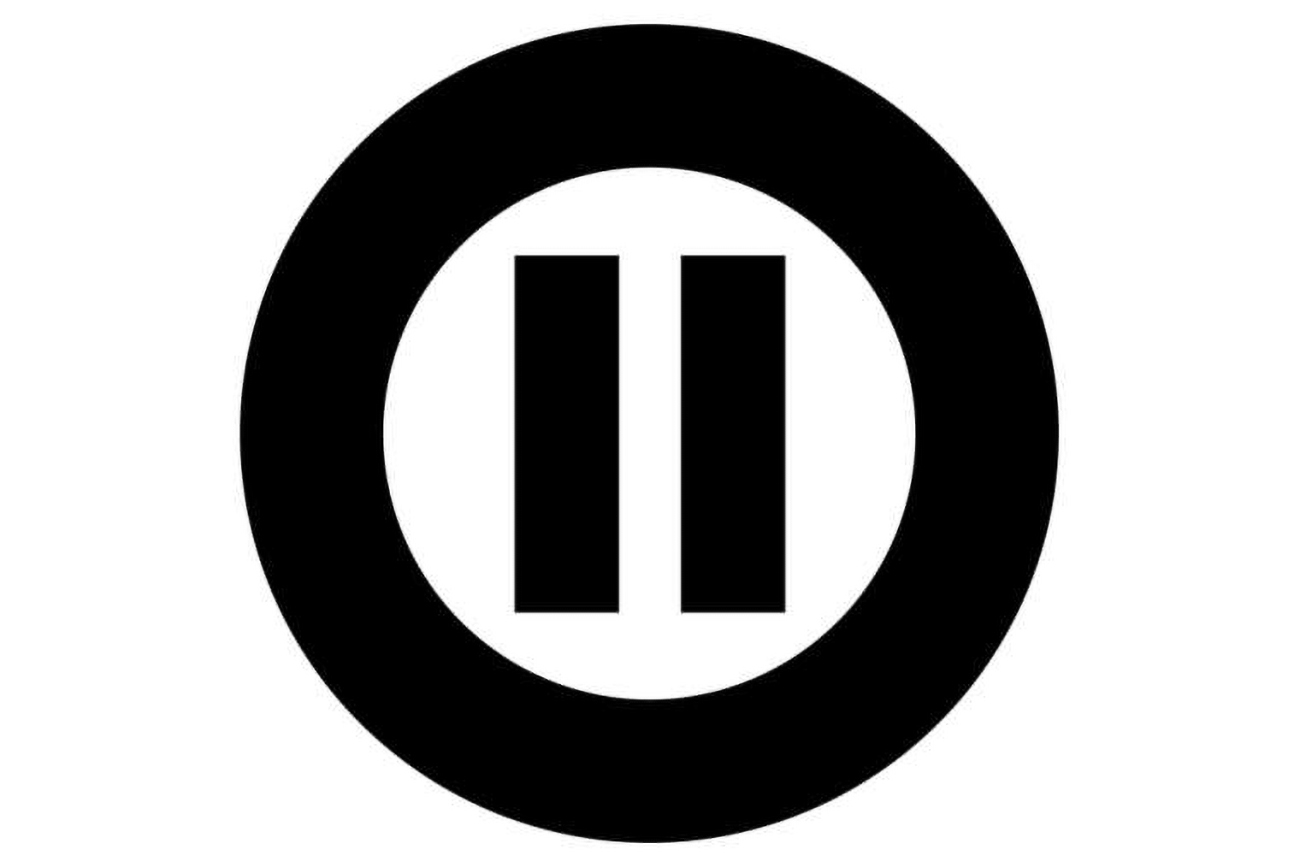 Discounts should not benefit you, but the manufacturers and dealers
We ourselves were able to determine at the beginning that on the one hand a lot of
orders
came via the
onlineshop
, on the other hand a larger amount of feed was ordered per order. The phenomenon of
hamster purchases
could also be observed in animal feed. Although I can understand people, of course, the concern was unfounded – at least as far as
food supplies
from us (and from most other manufacturers I know). Here also by (hypocritical)
charity campaigns
such as "You are afraid that no more food is available? Stock up quickly and even get a 20% discount." To increase the
insecurity
is wrong. But of course everyone has to judge this for themselves.

Inconsistency vs. Truth
After this first coronaphase now my new blog entry. Today it is about the topic "Extruded feed" or about answering the question of why we do not offer colded feed. First of all: Of course, at first glance (or more precisely: the first hearing) I am just some voice that asserts things. So yes, stay cautious and valued information you get. Here you will discover great differences. Look at who is saying something. And thinks about what interest could have. Oops, but I myself am also managing director of Dr. Berg Pet Food GmbH... Exactly, possibly there could be an interest here. Maybe that's why I encourage you to take a closer look. Because I am convinced that I am first and foremost veterinarian and tell you what I think is right. And not what is more useful to us with Dr. Berg or even to me personally. Whether I succeed in this, you have to decide for yourself . I am grateful for any critical in this direction.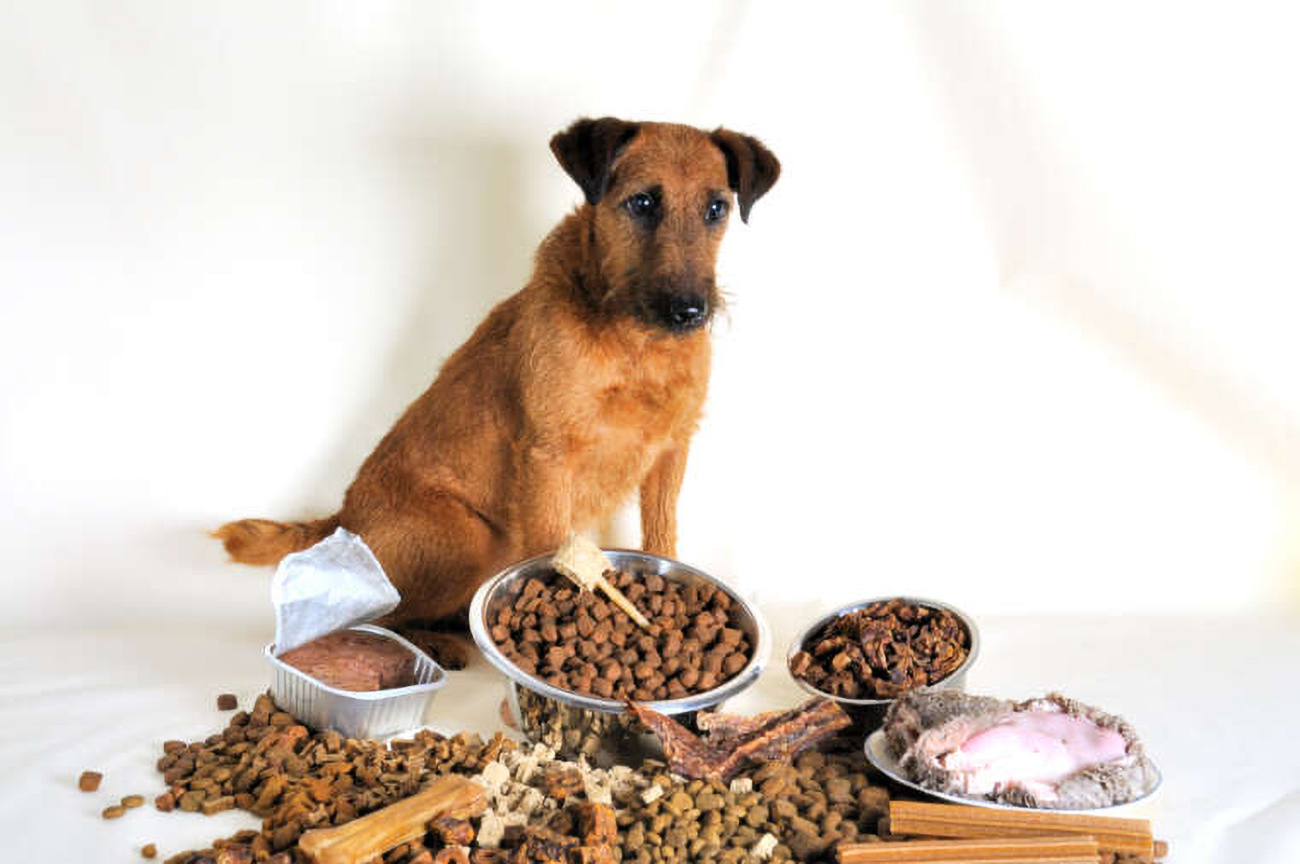 Pros and cons are always there, you just have to decide what is more important to you
Everything in life has advantages and disadvantages. A car is fast, but consumes a lot of fuel and has little space. A bus has a lot of space, but also consumes more than one limousine and is rather slow. A small car consumes little, but has little space and may also offer less safety for the occupants. The fact is: Every car is bought and driven in Germany. In each case, by people for whom the provisions of a certain car category are more important than the disadvantages. No one is universally right, everyone has to know for themselves what is more important to them. And we as a manufacturer should not pretend that there is an egg legend woolly milk sow or as if one feed type is better than another. This is unserious and reminds me of some gurus who tell their disciples things that are doubtful. And often enough wrong. Because what I have just said about cars, of course, also applies to every food and nutrition. You can feed a dog – and with small restrictions also a cat – with any type of food as needed and healthy. Or even wrong. That a food is optimally composed, that good raw materials are used and that all the nutrients your animal needs are in it, that's what matters! I therefore find it strange when manufacturers repeatedly advertise so excessively with the making process and pretend that it is fundamentally better than other processes. As if it would significantly influence the meat quality whether I fry or grill the steak... "Somely cooked" does not exist! Either I cook something, then I need temperature (with all the advantages and disadvantages) or I only put a little temperature on it, then I have the advantages and disadvantages that arise from it.
Calculated and extruded feed in comparison
pros of extruded feed:
high digestibility with good tolerability by the greatest possible breakdown of nutrients (especially important for carbohydrates)
good shelf life due to low germ content after production
fresh meat can be used (in relevant quantities) depending on the type of meat approx. 30-40 % possible)
cons of extruded food:
high production temperatures (up to approx. 180 degrees possible – Note: our dry food approximately in the extruder 110 degrees, during drying 125 degrees) destruct or inactivate certain, heat-labile vitamins
pros of cold-pressed feed:
due lower production temperatures less heat-labile nutrients are destroyed or inactivated
cons of cold-pressed feed:
lower digestibility due to lower temperatures during production (ingredients are sometimes not digested so well)
lower shelf life, including due to higher starting germ content due to lower manufacturing temperatures
since the feed mixture must be very dry during pressing, no fresh meat directly can be used in the feed mixture
If you want a complete food, then both cold-pressed and extruded feed have added vitamins (as compensation for those that are lost, destroyed or inactive during making AND storage). Likewise, mineral substances are added to both types of feed (unless it is not complete feed), since the raw materials have only unreliable contents of certain trace and quantity elements.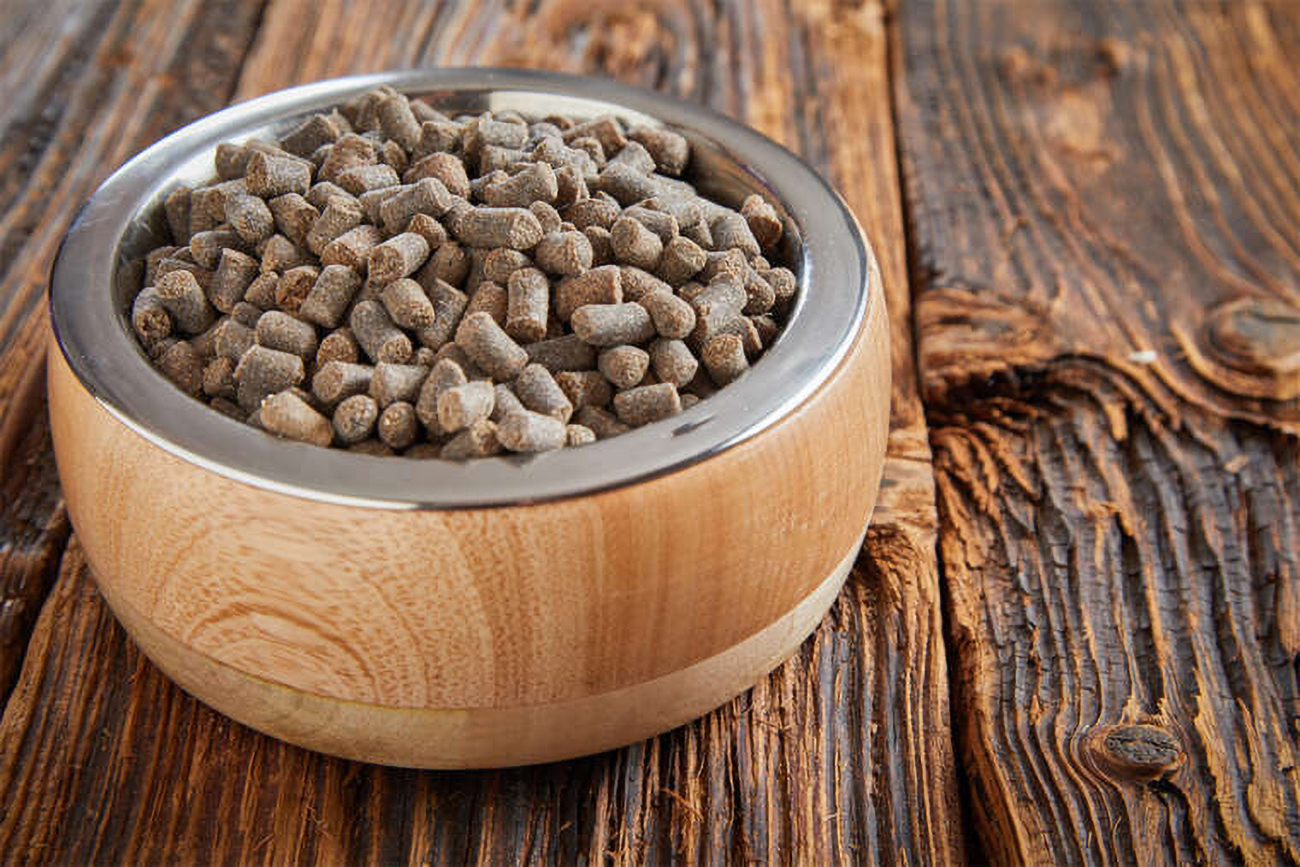 That's why we opted for extruded feed
We like it when feeding dogs and cats is uncomplicated. Uncomplicated and high quality. That's why our few types each have only a few ingredients. That's why there are only one or two herbs in the recipes and a neatly high proportion of fresh meat. To this philosophy fits extruded food because it tolerates most dogs and cats well, it has a reasonable shelf life without preservatives (2 years with us approximately) and we can give the fresh meat directly into the food mixture (and do not have to pre-dry it or similar, which basically means that there is no fresh meat in it). This fresh meat is therefore not "extrapolated" from drough meat or protein powder, but actually comes fresh from the cooling into the machine.
The temperatures in the extruder reach about 125 degrees, especially during the drying. Some heat-labile vitamins go away or become inactive. We know these losses beforehand (because they are always similarly high) and we compensate for them by adding artificial vitamins (these are under the item "additives" on the label). Exactly as the manufacturers of cold-pressed feed do, if they want to offer a complete food. Just a little more. This disadvantage that more artificial vitamins have to be used is more than compensated in our eyes by the benefits described above. From the human medicine or food science it is known that artificial vitamins do not "work" as well as natural ones. So you have the challenge that you need more artificial vitamins to replace a certain amount of naturally occurring vitamins. People who set different priorities in life can certainly come to different results and make different decisions than we do. This is perfectly fine and just as "right" as there are people who follow our arguments and feel comfortable with them. If your dogs contract and fresh meat is not so important to you, then there is nothing wrong with giving your animals such food. But the loved and tolerable extruder feed we don't let ourselves be talked down. And keep in mind: Those who guru a certain opinion or feed type call to a panacea (such as some fans of cold-pressed food or even some BARFers), are in any case wrong.
Your veterinarian Dr. Gregor Berg
P.S.: You have topics on which I should take a stand? Then feel free to send us an e-mail to info@dr-berg-tiernahrung.de. Then we'll see if there's anything going on...