|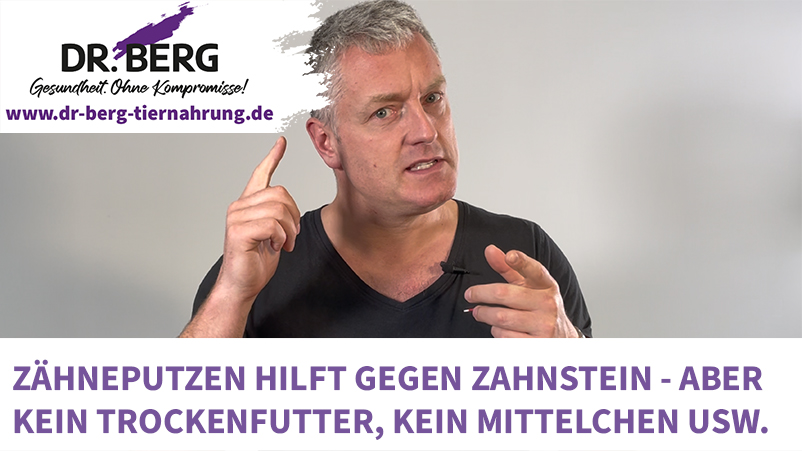 Brushing teeth helps against tartar - but no dry food, no remedies, etc.
05.05.2023
Clean teeth without brushing your teeth? Unfortunately, this is a pipe dream - even for dogs and cats! In this video by veterinarian Dr. Gregor Berg you will find out why regular tooth brushing is so important and why home remedies don't work.
The importance of brushing your teeth regularly
Regular brushing of teeth is the only way to prevent or reduce tartar in our pets too. Once plaque has mineralized and tartar has formed, no dry food, medicines, tinctures, etc. will help.
What to do with existing tartar?
With existing tartar only a professional teeth cleaning at the vet helps! For all other advertised home remedies, there is no scientific proof of their effectiveness!
The dangers of tartar
Regular brushing and tartar removal is not only important for your pet's dental health, but also for overall health as germs are washed from the mouth into the body and can even cause organ damage!