| 
Does a special food for puppies and young dogs make sense?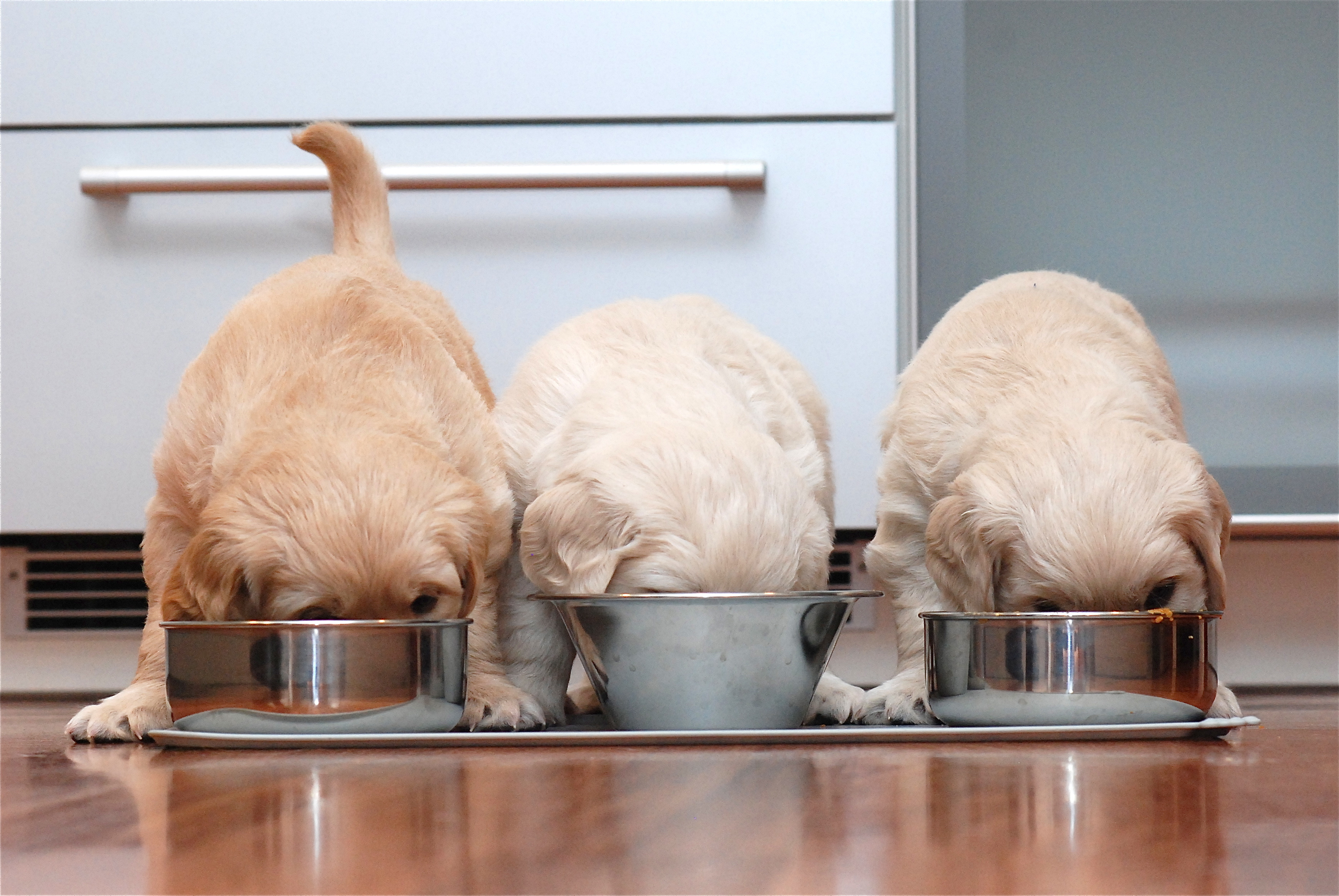 A
puppy or young dog
should be fed with puppy food
until the end of height growth
(until the puppy has reached about the size of the parents).
Why do puppies and young dogs need special food?
Puppy food contains more protein, more energy and further calcium-phosphorus ratio than an adult food. This makes sense because more protein, more energy and a further calcium-phosphorus ratio are needed to grow, i.e. to build up bones, muscles, etc.
When should puppies and young dogs be switched to adult food?
After
completing height growth
you can switch to food for adult dogs.
In the Dachshund, for example, the height growth is completed with about 6 months, with a Great Dane with about 2 years.
Grown dogs
no longer grow, so they logically have an
other nutritional needs
than puppies/young dogs and
adult food
is therefore
composed
differently
than a puppy or young dog food.
Where can I find more information on the topic?